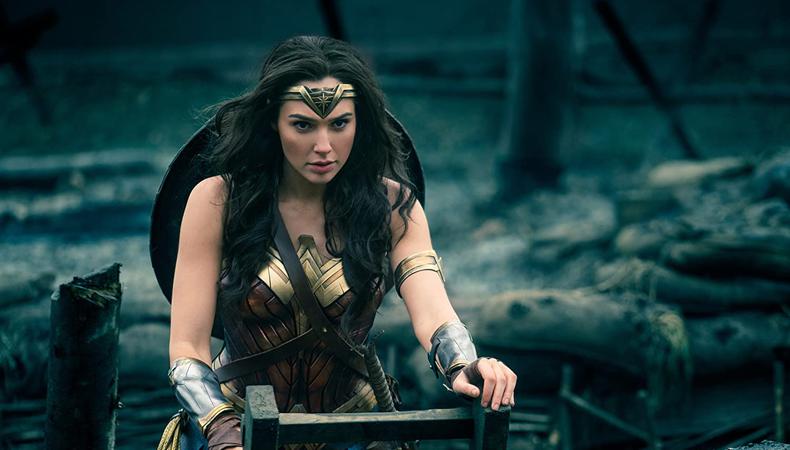 Director of photography Matthew Jensen is no stranger to TV and film. His work includes episodes of "Game of Thrones," "True Blood," and the upcoming second season of "The Mandalorian," as well as films like "The Fantastic Four," "Wonder Woman," and "Wonder Woman 1984." A DP works with cameras, lighting, and multiple departments to bring a director's vision to the screen, but what exactly does this crucial crew role entail?
Jensen spoke with Backstage about getting his start in the industry, how he approaches a project, and what aspiring DPs should know.
What does a director of photography do? ​
Primarily, the director of photography works closely with the director to tell the story visually through the use of camera and lighting. That is the simple definition. But in reality, it's anything but simple. I work with the production designer, costume designer, VFX supervisor [and] several others to create a comprehensive look [for] the project. I manage the camera, grip, and electric department to make sure that all the lighting and camera objectives can be achieved technically and in a cost-efficient manner. I work with the AD department to make sure we can manage all of our ambitions. I work with the actors to make sure what they're doing is coming across on-camera. All the while trying to develop a filmic language that's unique to each project.
What is your process when first approaching a new project?​
I research as much as I can about the story. I try and get into the head of the director to know their likes, dislikes, and aesthetic preferences, which means sifting through photography, paintings, other movies, and anything visual I can get my hands on that might spark a conversation. I select my crew, scout locations, and work with storyboard and pre-viz artists. Most importantly, I read and re-read the script until I know it backward.
How did you get started as a director of photography?​
I went to film school, where I caught the bug for shooting. The film school experience gave me many opportunities to make mistakes and learn from them. After graduation, I knocked around Los Angeles working as an AC, grip, electric while building my reel shooting short films, trailers for unproduced features, industrials, educational films—you name it. Eventually, I found some opportunities shooting independent features just by hustling, going to film festivals, meeting people who were trying to get projects off the ground.
What was your first film crew job?​
Unpaid: film loader. Paid: Fourth electric on a music video.
What's one thing you wish everyone knew about your work?​
It's demanding. Not only from a craft and expertise level but from a physical and mental fitness level as well. It requires a certain relentlessness that isn't for everyone.
How do you find work? Is there a team you work with regularly?​
I have agents that help me with work, but most jobs come from good word-of-mouth, recommendations, and high visibility [of] my work. I try and work with the same group of crew as much as I can. Operators, camera assistants, grips, electric. It makes for easier communication and trust.
What's the hardest part of your job?​
Adjusting to the styles, expectations, and personalities of different directors and producers with each job. Those aren't always laid out for you in a straight-forward manner.​
What skills are essential to have if you want to become a director of photography?
​A good eye, a flexible attitude, an ability to lead people and provide an example of professionalism, and an ability to assess the totality of the production not just looking out for your own end of the deal.
Do you have any advice for someone's first day on the job?​
Keep your ears open and don't sit down.​
What do you look for when hiring? ​
A strong résumé or recommendation, the ability to listen and communicate, and an even-keel temperament.
What advice would you give aspiring DPs?​
Stay after it as long as you can. The path won't be easy or straightforward. If you love it and work to improve constantly, you'll find your way.
What film do you wish you'd worked on? ​
I was blown away by "Cold War," which came out in 2018. The movie was so evocative and emotional, and the photography was so stunning and effortless that I've found myself thinking about it since I saw it on a rainy day in London (on the big screen, of course).
Want to learn more about working on a film crew? Visit Backstage's crew hub!