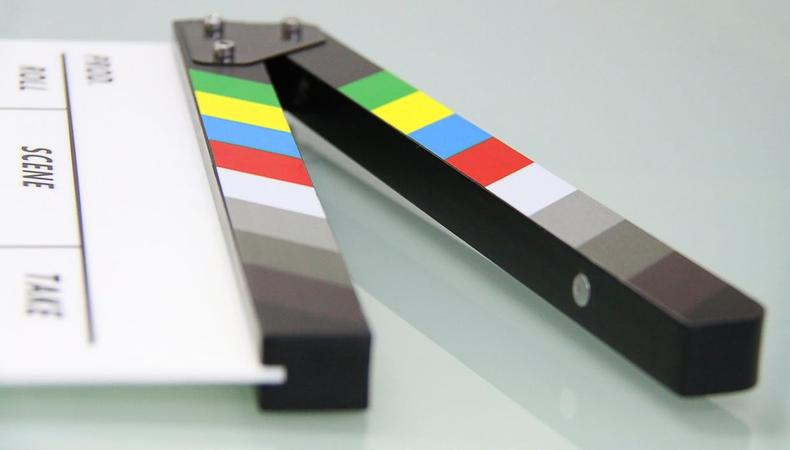 Is a director supposed to be like an on-set psychologist for actors? Should they simply stay the hell out of their way? Backstage got the inside scoop from seven directors and industry experts, all of whom weighed in on what the real working relationship is between the actor and their director.
The work starts long before you get to set.
"It's not just about yelling 'action' and 'cut' during principle photography. You will spend all of your pre-production time discussing wardrobe, props, catering, lodging, transportation, budget, camera equipment, location scouting, tech scouting, meeting with potential editors, interns, doing social media, writing blogs, doing table reads, rehearsals, making offers, looking at weather patterns, and making sure every tiny logistic is taken care of so that the shoot goes as smoothly as possible." —Matt Newton, acting coach and Backstage Expert
Your most important education is the people you work with.
"You must gravitate to the most talented people you know and find some way to get close to them—to work with them, to observe them, to be around them. That's the finishing school of directing: when you get around people you admire, whose aesthetic matches your own." —Jack O'Brien, three-time Tony Award–winning director
Directors shouldn't squander actors' performances.
"[Directors need] an ability to work supportively and nurturingly with actors. [They should] encourage actors to lend their own vision to how the role should be played, should abandon preconceptions about how lines should be delivered. Instead of eschewing creativity from actors, they should encourage, solicit and celebrate it.
"Actors may mess up a movie, but, far more likely, they'll make it better than the writer and director imagined it could be." —Richard Walter, screenwriter and longtime co-chairman of the graduate screenwriting program at UCLA School of Theater, Film, and Television
Directors can be similar to psychologists.
"There's a fine line between being a director and being a psychologist. So much of the craft involves just being able to get people out of their heads because they can get really stuck in there—and it's not just actors, it's the creative team as well." —Director Meera Menon ("Equity")
There are similarities between acting and directing.
"I've never actually considered it a transition, but rather a very natural progression. I don't usually consider myself one or the other. That's why I usually say I'm a filmmaker when people ask, because I tend to like doing lots of different things that all pertain to the making of films.
"Because I have always done a lot of improvised work as a performer, it was really natural for me to start directing and writing. As an actor, I was used to having to come up with my own material and lines. And a lot of the work I did in the past involved some sort of video companion piece. So moving from that to full-length movies just felt right." —Amber Sealey, Los Angeles-based director
There are tricks for pulling truthful performances from actors.
"Attention filmmakers: As you are no doubt aware, much of your time as filmmakers will be occupied by your working relationship with a group of artists known as actors. Rest assured, they take their jobs very seriously. This will, however, present you with a problem because their jobs, in their minds, is to be 'true to the material,' and your job, primarily, is to be 'true to the camera.' In other words, they will be thinking literally, while you will be thinking cinematically. Remember, your job, as a filmmaker, is to make the audience imagine the possibilities of what could happen (which is the result of thinking cinematically) versus simply observing what is happening (which is the result of thinking literally). Don't panic. All directors must deal with this phenomenon and all directors, eventually, devise clever techniques for quickly fooling their actors into thinking cinematically, while that actor is also, at the same time, being 'true to the material.' " —John Swanbeck, director, author, and Backstage Expert
Directors can hail from all performance backgrounds.
"Today, you never know who will be in the director's chair. In the last couple of years I have worked with directors who got their training in film school, in improvisation, in animation, in standup comedy, and in doing bad sitcoms for years. Each director approaches a script differently. More importantly, each director has different expectations and limitations in working with actors." —Stephen Tobolowsky, actor, author, improvisation teacher, and Backstage Expert
See which projects are casting in Backstage's casting notices!