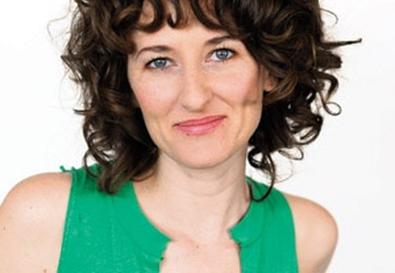 Adam Swiderski, New York; Off-Off-Broadway's 'Penny Dreadful,' 'Entrenched,' and 'Adventure Quest'
While the idea of directing was always intriguing to me, I never thought it would be something I'd be able to do. It seemed like this overwhelming job that I'd only seen executed by people I considered to be creative geniuses. But not unlike acting, the key was just to jump in and do it, and fortunately I was gifted with that opportunity when my friend Bryan Enk offered me the director's chair for an episode of the serial "Penny Dreadful," which was being produced at the Brick Theater.
Once I actually started thinking about things from a director's point of view, I realized that I did have some strong ideas, and that expressing them to actors and realizing them on stage was not some arcane art but rather a matter of clear and open communication, organized thinking, and an ability to stand firmly behind the concepts you have in your head and find a way to hold on to their core in an environment that is constantly shifting.
This is not to say the transition wasn't challenging. The scope of a director's responsibility, both logically and artistically, even on smaller, more intimate pieces, came as something of a shock. It was difficult having come from a place as an actor, where you control and participate in every performance, to being a director, putting this thing you've nurtured from page to stage wholly into the hands of the actors who perform it. I still get nervous about that. But the key for me has been to populate any project I'm working on with smart, talented, hard-working people, and I've been fortunate in every directorial piece I've done to work with amazing artists.
Amber Sealey, Los Angeles; the films 'How to Cheat' and 'A+D'
I've never actually considered it a transition, but rather a very natural progression. I don't usually consider myself one or the other. That's why I usually say I'm a filmmaker when people ask, because I tend to like doing lots of different things that all pertain to the making of films.
Because I have always done a lot of improvised work as a performer, it was really natural for me to start directing and writing. As an actor, I was used to having to come up with my own material and lines. And a lot of the work I did in the past involved some sort of video companion piece. So moving from that to full-length movies just felt right.
I'd also have to say that there was probably some subconscious element of wanting to be more in control of where the story goes, how the process is organized. As an actor, you often have very little say in much of what shapes your experience on a project, not to mention the words you speak. So it is nice to be able to have more of a voice in that regard.
But I very much still consider myself an actor too. It's also very freeing not to be the one in charge, to just abandon yourself to someone else's vision. As a director you have to keep one eye on the project as a whole, while as an actor it's nice not to have to be responsible in that way.
Michelle Danner, Santa Monica, Calif.; the films 'How to Go Out on a Date in Queens' and 'Hello Herman' and the stage shows 'Mental the Musical' and 'You're on the Air'
For me, moving into directing was a natural progression. I went from actor to acting teacher to play director to film director. I wanted to be responsible for the vision. As an actor, I didn't feel like I had total creative freedom. I wanted to be the painter of the painting. When you're an actor in a movie and it's a wrap, you can go home and have postpartum depression. I would rather have my depression after I spend endless hours in the editing room making my vision come to fruition.
The challenge of directing is that it's a very lonely job. The decisions start and end with you. Even though you're collaborative, at the end of the day you have to think fast and have answers. You have to have a lot of patience, because the energy of the project rests on the shoulders of the captain. If you are anxious and show it, it will filter down. That does not make for a creative journey.
The reward is that when you direct, you use yourself on so many levels. You have to put all the pieces of the puzzle together and fulfill the vision that is in your mind's eye. I'm at the end of editing a film that I just directed called "Hello Herman," starring Norman Reedus and Martha Higareda. Although I'm feeling all the emotions that go along with birthing this creative endeavor, it's absolutely exhilarating to see something you envisioned come to life.
Gabriel Barre, New York; Off-Broadway's 'The Wild Party,' 'Almost, Maine,' 'Summer of '42,' 'A Fine and Private Place,' national tours of 'Cinderella' and 'Pippin,' Ringling Bros. and Barnum & Bailey Circus
"What would I do if I were the director?" That is the question I found myself asking more and more through the many rehearsals of the many shows that I was lucky enough to act in on and off Broadway, regionally, and internationally for more than 20 years. Then, when I was playing the villain in "It's a Bird…It's a Plane…It's Superman" at the Goodspeed Opera House, I took the initiative to stage a reading of a one-act musical called "john & jen," written by our dance arranger and assistant conductor for the show, Andrew Lippa. We became friends and came up with the idea for a second act, which he wrote with his writing partner, Tom Greenwald. We mounted a reading of it in New York that fall. The next summer, we were invited to do the show back at Goodspeed in a full production, which I directed. Since then, directing has taken precedence over acting, and I've now made the full transition to director, working in New York, regionally, and throughout Europe and Asia.
Among the challenges are missing the thrill of being on stage, accepting how long it takes to get a piece from conception to production, and realizing I really need to push passionately for all the pieces to come together. However, I am so grateful for being able to continue the relationships I have had with the many theaters and producers I worked with as an actor, and I consider myself so fortunate to have made so many new friends and colleagues around the world and to help so many new pieces come to life for audiences everywhere.