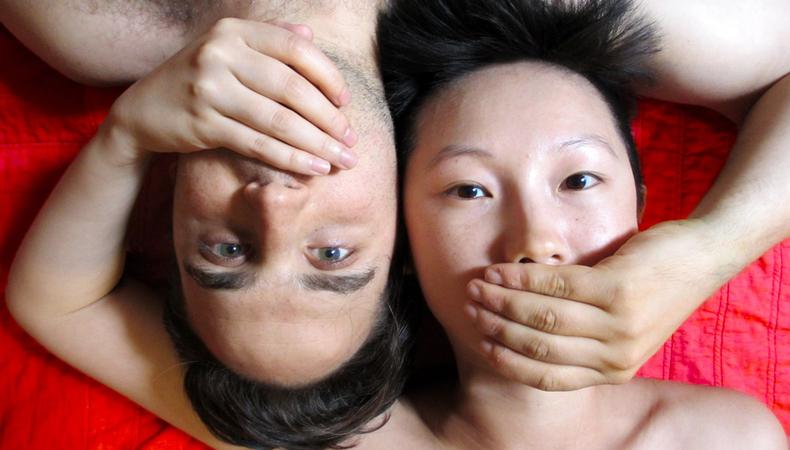 As Theater for the New City's Dream Up Festival enters its third year this summer, artistic director Michael Price reflects on how far it has come. "The first year in 2010, we were a bit underground. It was inventing something that had not existed before and we all were explorers, " he remembers. "This 3rd Dream Up Festival we simply went after the most remarkable material wherever it lead us. The level of overall talent we have is getting stronger each summer."
Dream Up is a festival dedicated exclusively to new works of a nontraditional bent. It eschews the well-made play, and hopes for pieces focused more on ideas, and that use "roads less traveled or undiscovered" to communicate those ideas. When Price and his team dreamt up Dream Up, they wanted provide a unique showcase for artists that would be all about opportunity and trying new things. That philosophy holds true for the audience as well. Those in attendance can sample comedy or drama, musical or dance, even puppetry and sketch comedy. Dream Up is a buffet of new experiences on all sides.
One of those unlikely new experiences is "Missionary in Manhattan: A Mormon Musical," created by The Ukulele Orchestra of Great Brooklyn, a musical sketch comedy group. Founding company member Caitlin Davis recalls a Halloween outing where the group dressed as sisterwives.
"We ended up the only women in Hell's Kitchen wearing non-sexy costumes," Davis says. "We might as well have been right off the bus from Utah, or an Oregon Trail CD-ROM. But the reaction was so strong to our floor length skirts, bouffant braids and pins that read, 'Mitt Happens,' that we began to pursue the idea of a comedy sketch using these three ladies."
As Davis and her friends found success performing musical parody and loosely devised sketches, a friend suggested that they submit to Dream Up—a suggestion that required they write themselves a play and original songs, something they had never done before. This is the artistic encouragement at the heart of Dream Up. The group was able to take an essential step forward in their creative development, and had a framework in which to do it. For Davis, this was especially moving. "It gave me the confidence for the first time to call myself a writer." She readily admits that they are new to the New York theatre scene, recent graduates all. She credits Dream Up's generosity of resources and guidance with the success of their new venture.
Price, too, knows that his festival is a particularly huge opportunity for emerging actors and directors. "A portion of the actors every year are fresh out of university, grad school or early in their careers. They do not have the financial infrastructure that school provides and they a hungry to perform, ambitious and unafraid of failure." This year, Price says, the festival "really took notice of how many of the emerging actors have started their own (producing) groups, and are doing world premieres as a collective at Dream Up Festival. Super exciting."
Ming Peiffer knows just how exciting it can be. Her first full-length play, "WABI SABI! Not Wasabi," had its world premier at the inaugural Dream Up Festival two years ago. After it took off, Peiffer continued writing, used the income to co-found Spookfish Theatre Company, and has had continued success. She, too, credits Dream Up as the festival that helped start it all.
"The festival's focus on premieres is truly a special aspect of the show," she says. "Not only does it provide a venue for never before seen work, but also presents a diverse range of style, subject matter, etc. I know a large number of our fans first became acquainted with our work thanks to the Dream Up Festival." Spookfish is back this year with another premiere, "Pornography for the People" (Pictured), a politically racy look into the lives of four Chinese "netizens" as they live out their lives and fantasies via the Internet.
This kind of empowerment is exactly what Price desires for the young talents gracing Theatre for the New City's stages under his umbrella. "To have their piece presented under Executive Director Crystal Field is an amazing opportunity for an up and coming artist in NYC," he says. "At this moment in time the whole festival is under one roof and it provides a sort of cross-pollination among all the shows: actors, directors, designers, writers and the performing arts complex is transformed into a programmed unofficial repertory. Dream Up has a finite life of three weeks, but we hope the relationships and this experience will last well beyond the last day of the festival."
The Dream Up Festival runs Aug. 19-Sep. 9 at Theater for the New City. For tickets and more information, visit www.dreamupfestival.org.