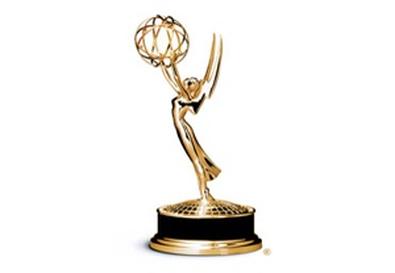 At least once you've been discussing the
Emmy Awards
and wondered aloud: "Who votes for this stuff, anyway?" Well, we're here to explain the voting process as simply as possible. Which really isn't that simple at all.
There are roughly 15,000 members of the Academy of Television Arts and Sciences. The membership is made up of "persons who are or who have been actively engaged in activities related to the production or distribution of audio visual works for national exhibition by means of telecommunications," according to the website. Essentially, you have to fill out an application to become a member and receive an endorsement from two existing members. If you've received an Emmy nomination within the last four years, the endorsement requirement is waived. (Good news, Bryan Cranston!)
So every member is put into a peer group; i.e., writers, actors, directors, etc. Everyone votes on nominees in their peer group—writers judge the work of other writers, and so on. The entire membership gets to cast a vote when it comes to a series category.
Once the nominees have been whittled down to the final ballot, acting nominees are asked to submit one episode to the judges and series can submit two. How are these judges chosen? Well, that remains a bit of a mystery. The Academy selects them in a secret process and they are only allowed to serve two consecutive years as judges in a category. We know that each acting category has between 50 to 75 judges, while the series categories have between 750 and 900—there are three groups of between 250 too 300.
The judges rank their ballots from 1 to 6 and the accountants do their magic; in this case, the winner will have the lowest score—the most 1's.