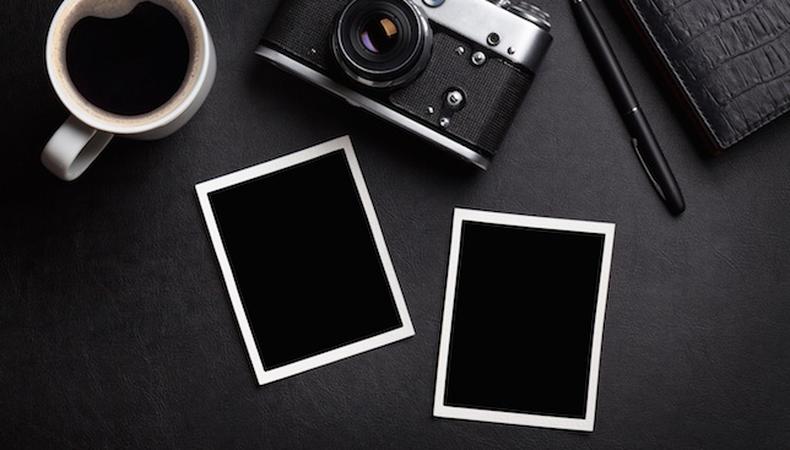 Thanks to today's digital technology, the need for hard copy headshots is not what it once was. Nonetheless, a stack of pictures is still necessary for drop-offs at auditions and many agents like them as well. Headshots are an actor's calling card. A good photo can be a door-opener. A reproduction lab is no substitute for a fine photographer, but it can help you create the most memorable package—including selecting the best shot, the prettiest border and the most attractive font for your name. Retouching skills are essential. The actual reproduction process and the quality of paper used varies and should be taken into account.

Reproduction labs are not in short supply, though finding the best one may require a bit of research. Personal referrals, word of mouth, and comparative shopping on websites are certainly starting points. A lab that handles many actors may be a good sign. Testimonials about the lab's customer service, fast turn-around time, competitive pricing and, especially, high quality work are worth noting.

The following is a sampling of the most respected and best known reproduction labs in Los Angeles and New York.
Los Angeles

Argentum Photo Lab
817 N. Hollywood Way
Burbank, CA 91505
www.argentum.com
323-461-2775
Backstage Readers Choice Argentum only reproduces actors' headshots and many of the 24-year-old business' employees are actors who understand the clients' concerns and speak their language, says CEO/president Ajay Jhaveri. "The actors who work at the desk are well-versed in borders, font, cropping, and re-touching," he says. "We can answer questions online as well, but sixty percent of our business is walk-ins. We get 80-100 walk-ins daily."

48 Hr. Headshot
16811 Noyes Ave.
Irvine, CA 92606
www.48hrheadshots.com
949-863-1340
Craig Thomas, CEO of 48 Hr. Headshot, takes special pride in the personal customer service actors receive from his company—including returning calls promptly and walking actors through the process, especially those who are unfamiliar with photo reproduction and less technologically savvy he says. But, most important, before any work is started, "We take the actor's headshot and reproduce two images for free," he adds.

Pixels Digital Imaging
6902 1/2 Melrose Ave.
Los Angeles, CA 90038
www.pixelsla.com
323-954-1582
Pixels is known for the care it affords its clients. That's what "sets us apart," says owner Wendy Wiseman. "We treat people well and are genuinely interested. We especially welcome those who are just starting out as we are one of the few labs that will help clients choose which image to use and to take the time to make sure they are on the right track."

The Actors Photo Lab
13223 Ventura Blvd. Suite A
Studio City, CA 91604
www.theactorsphotolab.com
818-789-9808
Service, price, and speed are the hallmarks of The Actors Photo Lab, says company partner Arno Sepano, adding the company's services includes contacting the actors' photographers if needed, emailing back and forth with a demanding customer, and a price match guarantee. "If an actor needs a photograph in an hour we'll do it and we don't charge a 'rush fee,'" he adds.

Los Angeles and New York

Reproductions
3499 Cahuenga Blvd. West
Los Angeles, CA 90068
www.reproductions.com
323-845-9595

70 W. 40th St. 3rd fl.
New York, NY 10018
646-502-3700
Launched in New York 25 years ago and in Los Angeles 12 ago, the bi-coastal operation is now "the only company servicing actors nationwide," says New York-based owner Cameron Stewart. "We work closely with actors and their photographers. The Back Stage Readers Choice poll has voted our New York location the best amongst all others for the past two years in a row."

Los Angeles–based general manager Melissa Flores adds the company has the reputation for "taking that extra step. We obsess over color and send it back to be redone if the color is not right." Its online ordering service is also impressive. "It's really easy, even for those who are technically challenged" she says.

New York

Precision Photos
260 W. 36th St.
New York, NY, 10018
www.precisionphotos.com
212-302-2724
800-583-4077
Among other services that reflect an awareness of actors' economic restraints, Precision Photo offers them the chance to buy split sets of photos (12 in one set, 13 in the second) with just a slight up-charge. "We also hold photos for two years and then give a discount on reorders," says owner Mike Canizares. "That re-order is re-archived for another two years." A special accommodation includes same day service if the order is placed before noon and "if it's placed after 12 we'll do it within 24 hours, probably less," he says.

Modernage
555 Eighth Ave. #2002
New York, NY, 10018
www.modernage.com
212-997-1800
President Kenneth Troiano offers a Picture Perfect guarantee. He is proud of the company's consistently high quality of work, fair price, and its commitment to customer service. "We're friendly and our trained reps will spend the time to help you pick the best picture, format, and retouching options," he says. "We also have an informative user-friendly web, where you can design your own headshot or postcard online. You can order as few as ten 8X10s, with discounts on reorders." It's no coincidence that Modernage has been around for 65 years.

Colorworks
55 W. 39th St. Suite 706
New York, NY, 10018
www.colorworksnyc.com
212-382-2825
Colorworks specialties are retouching and color correction says owner Joe Barna, who has been in the business since 1970 (he started Colorworks in 1976). His artistic sensibility and attention to detail have roots in the world of manual retouching. The key to good retouching is making it look natural, "Every blemish is retouched individually, but you leave the skin texture," he says. "I do not change the look or the mood of the photograph."
Looking for a place to bring your new headshots? Check out our audition listings!