Giancarlo Esposito loves talking about acting. Why shouldn't he? It's what he does, what he's been doing since he was a kid. It's not just what he's good at; it's his passion. It's what gets him, as he puts it, juiced.
Giancarlo Esposito Remembers the Time He Got a Little Too Intense in the Audition Room
And he seems pretty juiced right now. There are moments in our conversation when I wonder if his enthusiasm might be a little too big for the booth we're sitting in, too much for this empty basement bar on Chrystie Street, for the whole Lower East Side. He's emphatic, excited, energetic—basically the polar opposite of what is probably his most famous role, the unnervingly taciturn drug lord and fried chicken purveyor Gus Fring, a role that has earned him two Emmy nominations for his performances on both AMC's "Breaking Bad" and its prequel, "Better Call Saul."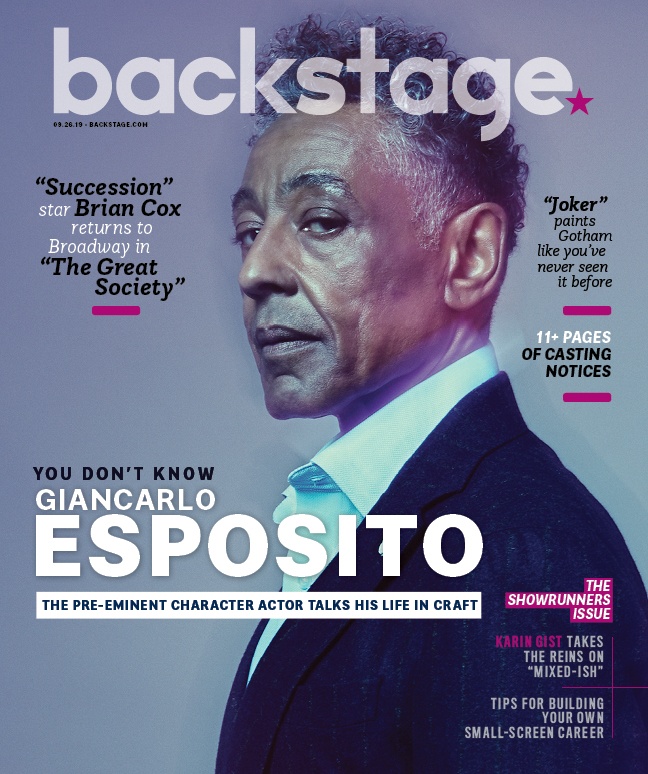 "Everyone thinks I'm so serious because I'm this dramatic actor. They've seen some stuff that I've done that may have intimidated them. Well," he says with a mischievous smile, "that just means I'm good." As far as what makes Gus Fring in particular such a standout for Emmys voters, he admits he's no closer to pinpointing what makes a performance worthy of such honors. "I wish I could tell you it's one thing. It's the writing, it's the intensity, it's the timing, it's the confidence, it's the charisma."
Awards talk aside, Esposito is also pretty juiced to be on the cover of Backstage. As a young actor in the late '60s and early '70s, Esposito says the magazine was his lifeline to both the industry and a community of performers. "When you're in a place where you don't have an agent, are looking for an agent, trying to find showcases, trying to find things to do as an actor, that was the magazine that always guided me," he remembers. "[It] was part of my life."
Performing is in Esposito's blood. His mother was an African American opera singer from Alabama; his father an Italian stagehand from Naples. They met when she was performing in a production of "Porgy and Bess" that was touring Europe in the late '50s. Esposito's mother was a major influence on him. From an early age, she had a plan for her son: "She was training me to be a little opera boy," he says. "That wasn't my plan." But his voice training and expressive style led Esposito to musical comedy, and he appeared in his first Broadway show, "Maggie Flynn," when he was just 8 years old. By the time he was in his late teens, he knew he wanted to take on more substantive material.
"There was a period of time there when, yeah, I wanted to be a star," he recalls. "But I didn't know what the hell that meant." Esposito looked to the work of Burt Lancaster, Glenn Ford, and Paul Newman, actors whose film work often reflected significant sociopolitical or interpersonal themes. He realized that for him, acting meant portraying something real for the purpose of moving audiences. "To do something real for a purpose takes commitment," he says.
To hear him speak of his career and craft today, it's hard to believe Esposito ever went through a period of uncertainty, as nearly all actors do, doubting whether he would make it in the industry. But in the early days, he says, he often looked to other actors' stories—in magazine profiles not unlike this one—for inspiration. "To be inspired by someone else's story is very important," he explains. "I think half the battle for young actors is to encourage them to stay in it."
He recalls an encounter with the legendary actor George C. Scott when Esposito was 13 and he and Scott were performing in separate shows at the same theater. One night, after he'd had a few drinks, Scott cornered the young actor. "I saw you tonight. Kid, you were fantastic. You've really got what it takes," Esposito recalls Scott growling. "But don't do it! Unless you really have to."
"I will never forget that," Esposito says. "Unless you really love it. Unless you can't do anything else. That's gotta be your driving force."
Needless to say, Esposito stuck with it. Onstage, he came alive in musicals like "Seesaw" and "Merrily We Roll Along." "That's where you develop your memory, your muscle memory, your physical acting," he says of the theater. "Even subtle changes in your body depict what's going on. If you're a body language reader, in the theater you get a chance to observe that."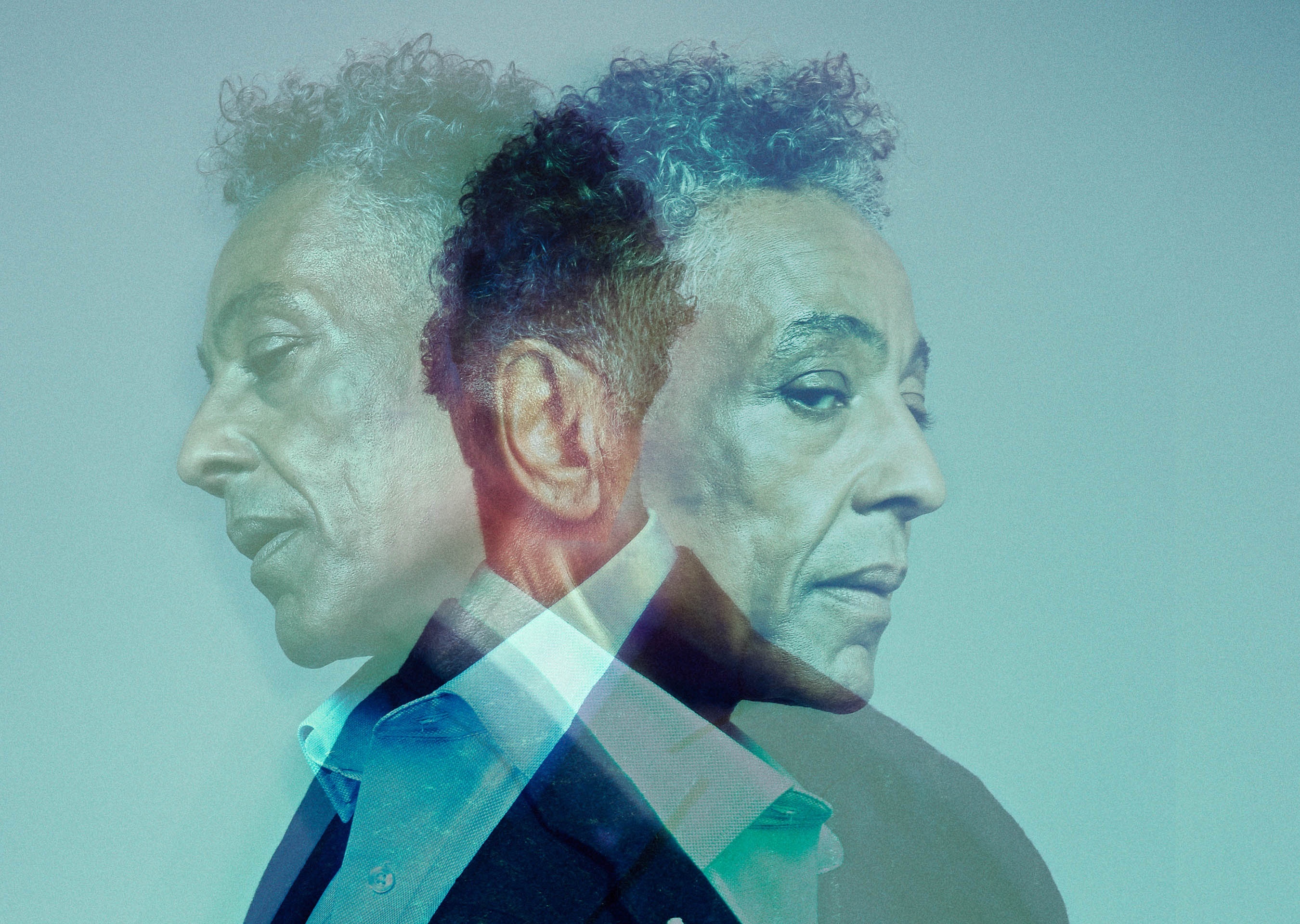 He earned two Obies for his work with New York's Negro Ensemble Company and the Atlantic Theater Company. Transitioning from musical theater to more serious, dramatic roles taught him a more subtle, intimate form of acting that prepared him for film work. "I just tamed everything and started to feel things from an interior level," he explains.
Esposito's filmography speaks for itself: small roles in "Taps" (opposite Tom Cruise, Sean Penn, and his old pal Scott), "Desperately Seeking Susan" and a breakout in Spike Lee's "Do the Right Thing" led to parts in "Malcolm X" and "The Usual Suspects." When he was cast in "Breaking Bad," Esposito practiced yoga to help him portray Gus Fring's intense calm and near inscrutability, but he isn't married to a single approach to acting. His process varies depending on the role. "I say take the best and leave the rest," he says. "If you commit yourself to one technique, for me, it would disallow me to pull from other modalities that I feel work."
For his most recent role as Adam Clayton Powell Jr. on Epix's "Godfather of Harlem" with Forest Whitaker, Esposito started not by saying his lines out loud, but simply reading them over and over. It was more than just getting off-book, he explains. "I want the writer's words and intonation to be in my consciousness. And then I'll start to whisper a little bit. And then, as I get more confident, I'll come to find the character's voice."
So often, actors are praised for disappearing into a character. But Esposito thinks it's important not to lose himself in a role. "Someone said to me years ago, 'We wanna see you. We like you!' That opened my eyes. Just keep a little piece of you there."
That's particularly helpful when playing a real person like Powell. With film clips and recordings of Powell's voice available, Esposito says it would have been easy to turn to mimicry in an effort to do justice to the influential congressman. His strategy was to key into things he and Powell had in common: his fun-loving nature, his love of women and good liquor, his intellect. "All of those things—which lean more toward my attributes and which do I have to reach for?" Esposito asks. "There's the link. There's the opportunity for me to [interpret] this character who moved so many people."
In addition to "Godfather of Harlem" and "Better Call Saul," Esposito appears on three other series this year. He starred alongside Carla Gugino this summer on Cinemax's contemporary noir thriller "Jett"; he narrates Netflix's college dramedy "Dear White People"; and, the most highly anticipated of all, he'll star on Disney+'s "The Mandalorian," the first-ever live-action Star Wars television series.
But of all his high-profile projects, the one he can't stop thinking about is his role in the upcoming streaming feature "Stargirl," also on Disney+. In the film, based on Jerry Spinelli's young adult novel of the same name, Esposito plays an advisor and mentor figure to a group of high school students. It's a supporting role, but one that he found particularly profound. "That's who I want to be," he says. "That's how I think of the power that my work can have."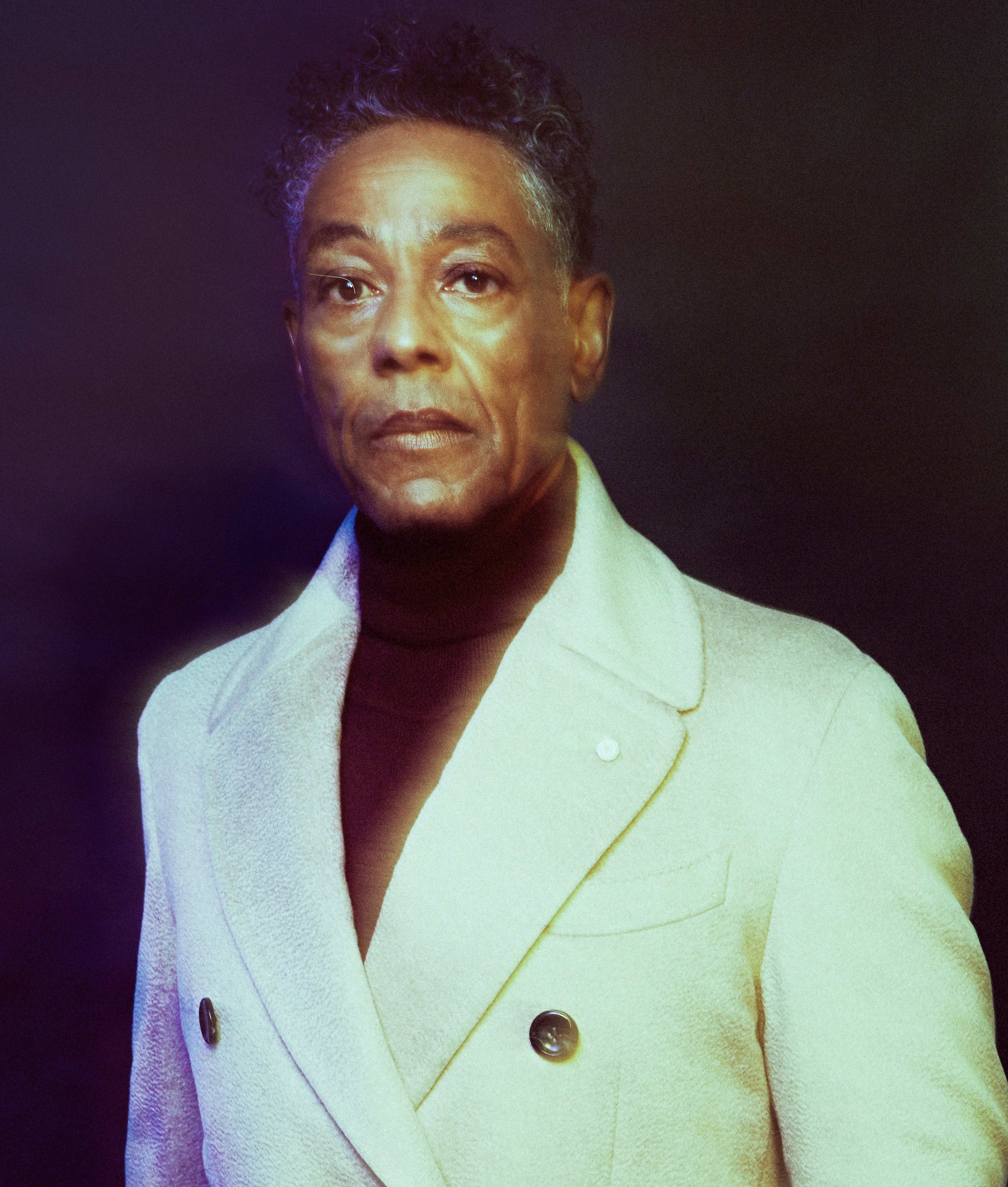 Esposito is himself a teacher and mentor to young actors and still teaches an annual seminar at the Atlantic Theater Company. He tells his students to read everything they can get their hands on. Not just scripts, but books, poetry, plays; "Get interested in and allow the human interactions that are written by writers to link with you, and understand the complicated nature of it," he says.
And it's not just the written word that actors should read, Esposito says. It's equally important to get adept at reading people and develop a sense of empathy. "We as performers and actors are very sensitive," he adds. "I can tell when somebody is in pain, when they're happy, when they're in conflict. For actors, the biggest advice I could give is to observe everything."
Part of that work is paying attention to detail, to what's happening in the world around you. It's something Esposito says young actors need to work at more than ever in our hyper-connected age, with smartphones and social media constantly pulling our attention away from the moment. "It's indicative of where we are and the belief that we can multitask every part of our lives," he says. "I would contend that we're only giving partial attention to what we're doing now. That's been a big part of my success, to be able to breathe, allow real time to happen and not feel rushed."
With that in mind, it makes sense that the actor has built an acting career with five decades' worth of memorable roles across stage and screen. In addition to his own acclaimed performances, Esposito has worked side-by-side with some of the most consequential talents of the last century: James Earl Jones, Mia Farrow, Denzel Washington, Bryan Cranston, Angela Bassett. He's seen them work up close, and while it's been a long time since he felt intimidated walking onto a set, he remembers what it was like to be the new kid on the block. When you get that big break, he says, the key is not to give in to the fear.
This story originally appeared in the Sept. 26 issue of Backstage Magazine. Subscribe here.
Photographed by Emily Assiran at Home Sweet Home/Fig19 in NYC; Styled by Michael Fusco