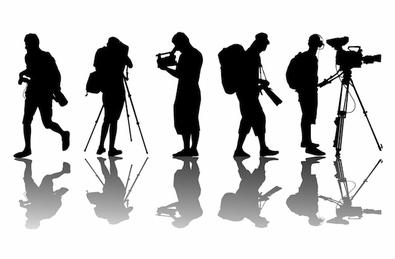 Think you have to study film in New York or Los Angeles? While many of the country's top film schools can be found on either coast, more and more graduates are coming out of top regional programs with the skills (and contacts!) to start working right away. If you're considering a career in film or media, here are 14 regional film schools to check out.
American University (Washington, D.C.)
The film and media arts department at American University offers several undergraduate and graduate film degrees, taking advantage of its Washington, D.C. location with exemplary programs in documentary and environmental filmmaking. American also partners with the Film and Television School of the Academy of Performing arts in Prague for its FAMU International Film Program, and the School of Communications' SOC Alumni Mentor Program pairs current students with established professionals in D.C. and L.A., bridging the gap from film school to the real world.
University of North Carolina School of the Arts (Winston-Salem, N.C.)
UNCSA's School of Filmmaking offers undergraduate programs in animation, cinematography, art direction, editing and sound, directing, producing, and screenwriting, along with a rigorous graduate degree in film music composition. These conservatory programs aim to create the "complete filmmaker," emphasizing practical, multi-disciplinary skills and a comprehensive understanding of visual storytelling.
Vanderbilt University (Nashville, Tenn.)
The cinema and media arts major at this esteemed university balances film studies with hands-on courses in film and video production. The program highlights interdisciplinary studies and the culture of film, making it a great choice for those interested in a well-rounded undergraduate education. The "Vandy Meets Hollywood" spring break experience creates a networking opportunity for those looking to enter the entertainment industry, familiarizing current students with the L.A. landscape and connecting them with internship and employment opportunities.
Florida State University (Tallahassee, Fla.)
The College of Motion Picture Arts at FSU is considered one of the best programs in the nation—and with good reason. The practical, industry-focused curriculum builds a bridge from university to career, and dedicated facilities include sound stages, post-production studios, and top-of-the-line equipment. FSU is also the only film school in the country to universally fund all student projects, allowing students to reach their creative potential regardless of financial backing. Undergraduates can earn BFAs in animation and digital arts or production, and graduate students can enter two-year programs in production or writing.
Savannah College of Art and Design (Savannah, Ga.)
With over 40 areas of artistic specialization across the college, SCAD is an ideal place to study the technical and creative aspects of filmmaking. Undergraduates can earn a BFA in film and television from the idyllic Savannah campus, while graduate students have the option of studying at SCAD's Atlanta campus in the heart of a rapidly growing film and television market. Hollywood moves south for SCAD's annual Savannah Film Festival, a week long event drawing over 40,000 attendees—including major industry power-players.
University of Texas at Austin (Austin, Texas)
Boasting Matthew McConaughey and Robert Rodriguez as alums—along with UT Philosophy major Wes Anderson—University of Texas at Austin's Department of Radio, Television, and Film is one of the best in the country, offering a BS to undergraduate students and graduate degrees in media studies, production, and screenwriting. State-of-the-art programs include UT3D, focusing on 3D production and content, and the Denius-Sams Gaming Academy, created and led by major gaming industry executives. South by Southwest brings Hollywood to UT Austin each year, and students seeking West Coast connections can participate in the UTLA Semester in Los Angeles.
Colorado Film School (Denver, Colo.)
This esteemed film conservatory was initially developed out of Red Rocks Community College, and offers an affordable alternative to larger university film programs. CFS offers degrees and certificates in cinematography, screenwriting, acting/directing for the screen, post production, writing/directing, and writing/producing, as well as a separate six-week film production intensive, and prepares students for immediate entry into the profession.
Boston University (Boston, Mass.)
Boston University's College of Communication offers one undergraduate and several graduate degrees in film and television, spanning general studies, production, screenwriting, and more. Among BU's many excellent programs is the student-run Hothouse Productions—which creates an opportunity to work with real clients on projects like PSAs, music videos, and documentaries—and the Los Angeles Internship Program, which takes film and television students from university to the heart of the industry.
Rhode Island School of Design (Providence, R.I.)
Consistently ranked one of the country's top art schools, RISD's film/animation/video department emphasizes "the art of the moving picture," drawing on the artistic and design resources of the school to create strong filmmakers with an eye towards aesthetic. Students are taught multiple disciplines and encouraged to create distinct works that express their individual perspectives through animation, live action, or a combination of the two.
Temple University (Philadelphia, Penn.)
The newly created department of film and media arts at Temple University offers undergraduate and graduate degrees, including a recently announced BFA program. Undergraduate students focus on creativity, theory, and technical skills, while MFA candidates develop their own voice through "independent, alternative and experimental forms of production." Temple's annual Diamond Screen Film Festival showcases student work, and study away programs in Los Angeles, San Francisco, and Venice create even more opportunities for artistic development.
Northwestern University (Evanston, Ill.)
With a long list of influential alumni from both the film and theater programs, Northwestern has a reputation for developing great cultural contributors. The school gives students a context for understanding their own roles in the world of media, and emphasizes the impact of cinema while offering hands-on training for a smooth transition into the workforce. The undergraduate radio/television/film major balances theory with production opportunities, while graduate students can earn an MFA in documentary media or writing for the screen and stage, or a PhD in screen cultures.
University of Chicago (Chicago, Ill.)
University of Chicago's cinema and media studies department offers undergraduate and graduate degrees that "span the historical and theoretical understanding of motion pictures as a mass phenomenon." Students are encouraged to interact with other departments and majors, gaining a multi-disciplinary understanding of film's global impact. The University's Film Studies Center serves as the hub of research and exploration, providing a vast media library, film collection, and screening rooms to CMS students.
DePaul University (Chicago, Ill.)
DePaul's School of Cinema and Interactive Media offers several undergraduate and graduate degrees in fields like digital cinema, animation, and screenwriting, and students have the opportunity to learn their craft amidst Chicago's growing community of film professionals. DePaul Cinespace Studios, in partnership with Cinespace Chicago Film Studios, immerses students in the industry by creating classrooms in the center of an active studio lot; young filmmakers have the chance to practice their skills down the hall from major productions like "Chicago Fire" and "Empire."
Columbia College Chicago (Chicago, Ill.)
With nearly 200 specialized film courses and wide variety of undergraduate and graduate degree programs, Columbia College Chicago bills itself the "largest private arts and media college in the country." An emerging animation department, state-of-the-art facilities, and networking programs like the year-round "Semester in L.A." all build the school's reputation, and offer students the opportunity to learn the craft (and business) through real world application.
Inspired by this post? Check out our audition listings!