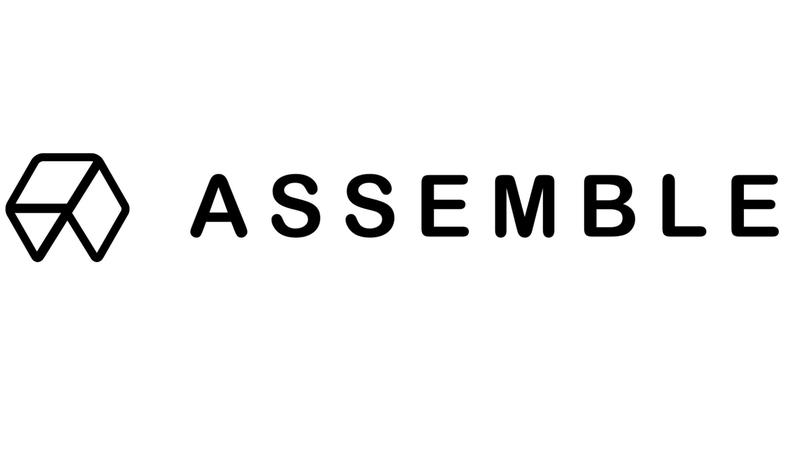 The demand for content is greater than ever; agencies and brands are trying to produce more for less. Technology companies have risen to meet this increasing demand with collaborative tools to help with all aspects of production, from project management to script supervision to postproduction. To make sense of it all, Backstage created the Content Creation Stack, where you can find all of these great new services in one convenient place, and we're diving in deeper to explore how these companies are making content creation easier, faster, and more affordable than ever.
Project management is essential, but it can be difficult to figure out what to focus on when you're distracted by looming deadlines and keeping the content train running on time.
But for Nate Watkin, CEO of Assemble, the priority is obvious: collaboration, which is at the heart of everything his company does.
Assemble is a project management platform for producers in the video production industry. "Our focus is improving the way that creatives and companies collaborate to produce content," explains Watkin.
The company offers an "end-to-end solution" covering everything from calendars to task lists to file sharing to approvals to feedback—"basically, an all-in-one solution for producers that enables them to bring everything they're working on under one roof, rather than using multiple different tools," he explains. "Assemble offers them that end-to-end collaboration solution that they can use from pre to post."
Collaboration matters now more than ever.
Finding someone whose work life hasn't been impacted by the pandemic and social distancing would be near impossible—particularly in video production. Hollywood is reeling; projects have been stalled; classic sets and crowd scenes that were once tried and true elements of the industry are now out of the question, and casting has moved almost entirely remote.
But Assemble was always ready for this.
"It's been our thesis since we launched years ago that the world is moving to a global remote model, where people are collaborating with other creatives all around the world and producing content all around the world," Watkin tells Backstage. "The idea of having a very centralized production operation where everybody's sitting in the same office and everybody's producing things on set with the client—that model has really been shattered."
As a remote collaboration tool, Assemble is really built for the future of remote work, Watkin explains. "The advent of video streaming and monitoring productions from afar—that's all just further accelerated the capabilities of the production industry and what we're able to accomplish," Watkin says. "We are basically just building a tool to help further that evolution."
There's power in working together.
Collaboration isn't just important within project teams: Now that there are so many plug-and-play companies rising up to help creators, studios, agencies, and brands get the services they need. Assemble thinks about its place in the project management ecosystem and how it can work with other services to streamline projects better and faster than ever.
"One of our goals is to be as collaborative as possible with all the other great platforms out there that are highly specialized within the specific needs of the customer," Watkin explains. "I certainly think that there's a ton of value in really figuring out what your individual company's content creation stack is, and which services are really going to help you streamline your production flow."
Watkin is referring to Backstage's latest offering, the Content Creation Stack, which lets companies find all the great new services they could need to create their perfect content in one convenient place. Tech has revolutionized every step of production, from project management to post-production and distribution, and there are companies that specialize in performing exactly the task you need them to.
That's why Backstage created the Content Creation Stack for companies who want to cut through the noise and focus on getting it done.
Assemble strives to be "that open platform that exists in the middle [so] we can collaborate with all the tools and give the team the freedom and flexibility to work on Assemble, but also to work with other tools that are highly specialized and really valuable to their production workflow," Watkin explains.
Tech will continue to transform the industry.
Watkin can confidently say all Assemble's predictions have come true this year. "Obviously, things have been hyper-accelerated, and we've seen a lot of things that we thought were going to take five years or so come to fruition rather quickly," he says. "But technology is just going to continue to evolve and continue to allow our entire industry to work in a more agile manner."

That's why Assemble is looking into some cutting-edge tech partnerships. "We're working with a company called Solo that's a complete remote production studio that you can literally ship in a box," Watkin tells Backstage. "It's a high-end 4K robotic camera with lighting, sound, everything. I think there's some really interesting technology that's appearing, and I think that we're going to continue to see the tools—both in hardware and software—evolve and really take us to that next level."