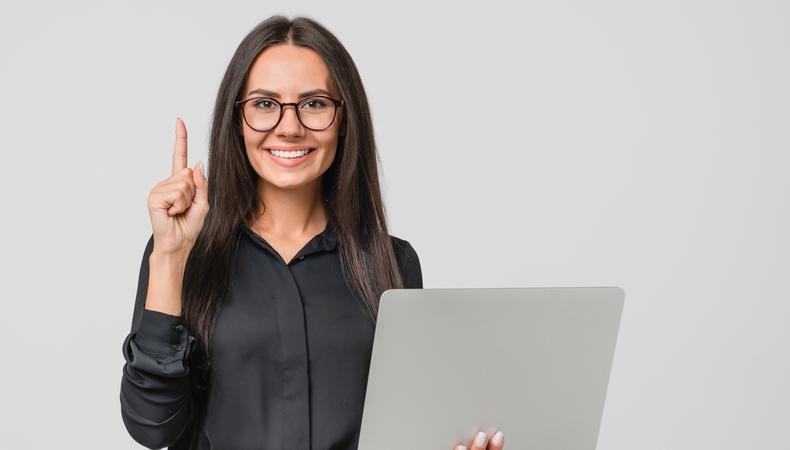 Whether you're at the beginning of your career or have been acting for some time, you'll need a portfolio to get auditions and, ultimately, land roles. Here is a breakdown of what goes into a robust acting portfolio.
An acting portfolio is a comprehensive overview of a performer's body of work that includes a résumé, a demo reel, and visual elements. A dynamic portfolio showcases your appearance, experiences, skillset, training, and how you look both in photos and on camera. Casting directors will take into account an actor's entire portfolio when deciding who fits a role.
An acting portfolio is vital in getting auditions and booking roles. It represents you as an actor and all the work you've put into honing your skills. Think of it as a marketing tool for yourself.
"As a seasoned actress reflecting on my career, I've come to recognize the significance of an acting portfolio at every stage," says Natalie Burn ("The Enforcer," "Fortress: Sniper's Eye"). "It serves as a crucial tool for demonstrating skills, experience, and versatility to industry professionals."
The main difference between a résumé and an acting portfolio is that the former is a single document focusing on your accomplishments. An acting portfolio, on the other hand, combines those elements with photos and videos to create a 360-degree view of your potential.
Today, a portfolio is mostly synonymous with an actor's website. While you'll always want physical copies of your headshots and résumé to leave with casting directors, putting your portfolio online is a simple way to host everything you need to advance your career in one place.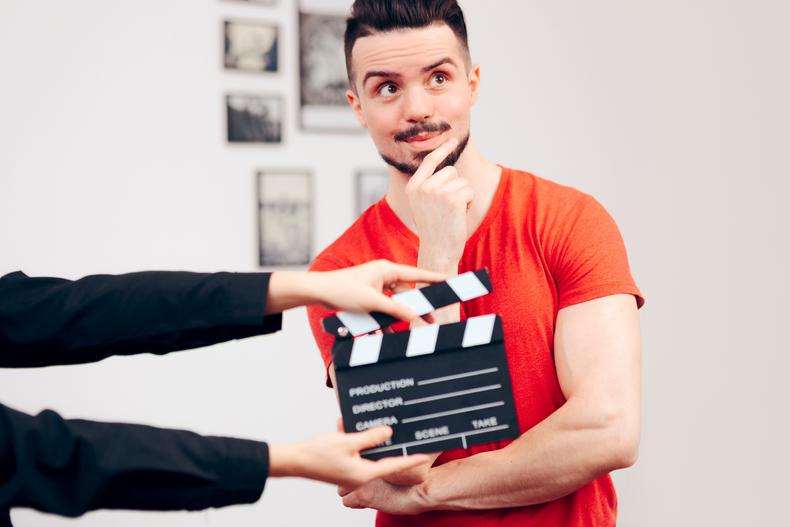 Nicoleta Ionescu/Shutterstock
The following are the essential materials that you should include in your portfolio.
Professional photos: Images allow anyone reviewing your portfolio to see you from different angles. Find a good photographer who has experience working with actors.
Headshots

: A headshot is a close-up photo of your head and shoulders, focusing on your facial features and expressions.
"Directly engage with the camera, ensuring the focus is on your eyes to make them stand out," says Burn. "Choose simple, monochromatic attire that doesn't distract from your natural appearance. Being a fashion enthusiast, I used to prioritize my clothing, opting for flashy outfits that drew attention away from my face and eyes. However, in our industry, the ability to convey emotions through your eyes is paramount."
Mid-shot

: Mid-shots capture you from the waist up and help depict body language.

Full-body shot

: Full-body shots are taken from top to bottom to show your build, overall look, and physical details that might be vital for specific roles.
Make sure to keep your photos up to date with your current look. Update your headshots every six months or if you've changed your appearance. "Actors' portfolios need to be truthful above all else. This, to me, is most important," says casting director Rose Rosen ("Edward Scissorhands," "Not Alone").
"Actors' headshots need to be current," Rosen explains. "I just saw an actress who [recently] added hot pink tips to her hair. She showed up to the live audition with that look, but her materials showed her hair as black. The director was not pleased."
Acting résumé: Make sure to include a one-page acting résumé in your portfolio. Include the following:
Basic information

: Your name, address, and email.

Physical details

: Your height, weight, ethnicity, hair color, eye color, and the age range you can portray.

Education background

: Acting and theater schools you've attended, training you took part in, and/or personal coaching you've done.

Skills

: Skills such as singing, dancing, martial arts, horse riding, languages, and accents, which can help you stand out for a role that requires a specific expertise.

Experience

: An overview of all your acting work in films, commercials, and/or theater. If your experience is extensive, choose the parts most recent and relevant to the role you're submitting for.

Union status:

Note whether you are a member of

SAG-AFTRA

(or are SAG eligible) or

Actors' Equity Association

.

IMDb

: Include a link to

your IMDb page

if you've accumulated credits.

Social media:

Your social media can prove your ability to grow a following. It's also another outlet to demonstrate special skills. Actor Tom Holland, for example, posted Parkour clips on Instagram that

helped him land the role of Spider-Man

in the Marvel Cinematic Universe.

Recognitions and awards

: List any recognitions or awards you've received.
Demo reel: A demo reel is a video compilation of your best on-camera work. Your demo—also known as a sizzle reel—is the centerpiece of your portfolio. It gives casting directors and producers an ability to see you in action. Choose a selection of scenes that best demonstrate your range.
"When creating a demo reel, it's important to keep it concise, not exceeding three minutes, and to showcase your strongest work," says Burn. "Personally, I like to curate a reel that combines dramatic scenes with elements of comedy and action. Given my focus on being cast in action-driven films, leveraging my physical skills, I aim to captivate casting directors and directors, ensuring they remain engaged throughout."
Creating a portfolio "doesn't start with our first credit, it starts with your training and dedication," says actor Rob Krucible Marshall ("River," "Welcome to Chippendales"). "If acting and the arts and entertainment industry is really a passion…you have to invest in yourself. Not just financially and with taking classes, but investing in getting to know yourself truly in and out and who you want to be in this world."
If you're just starting out, focus on these areas to build your portfolio:
Lead with great headshots.

Don't skimp on your headshots. They are an actor's best way to get noticed and make an impression, even before booking a lot of jobs.

Bulk up your education and training.

Even while you're tracking down auditions and trying to book gigs, consider taking acting classes and seminars that show your dedication to the craft.

Add a skill or two.

In your spare time, take up a hobby or adopt a craft that could add to your toolbox and appeal to casting directors.

Create your own footage.

Casting director

Lisa London advises

newcomers to get "a couple of actors together and write a short scene," then "get a good director and/or a cinematographer who knows how to light it, film it, and make sure the sound is great."

Use auditions.

Alternatively, you can utilize past audition footage for your demo reel clips. London recalls casting a small part where the actor's manager sent past auditions. "When I sent her audition to the producers, I also included the audition link and she booked the job, largely because of the audition footage," she says.

Look for student films.

Acting in student films is a great way to fill out your demo reel early in a career—especially because filmmaking students often have access to high-quality equipment. Browse

Backstage's student film listings

to get started.

Ask for letters of recommendation. Whether it's from a professor, acting coach, or a professional you've trained with, a letter of recommendation can boost your hireability.
Natalie Burn
Burn includes a variety of professional headshots in her portfolio to demonstrate her range of emotions and body language.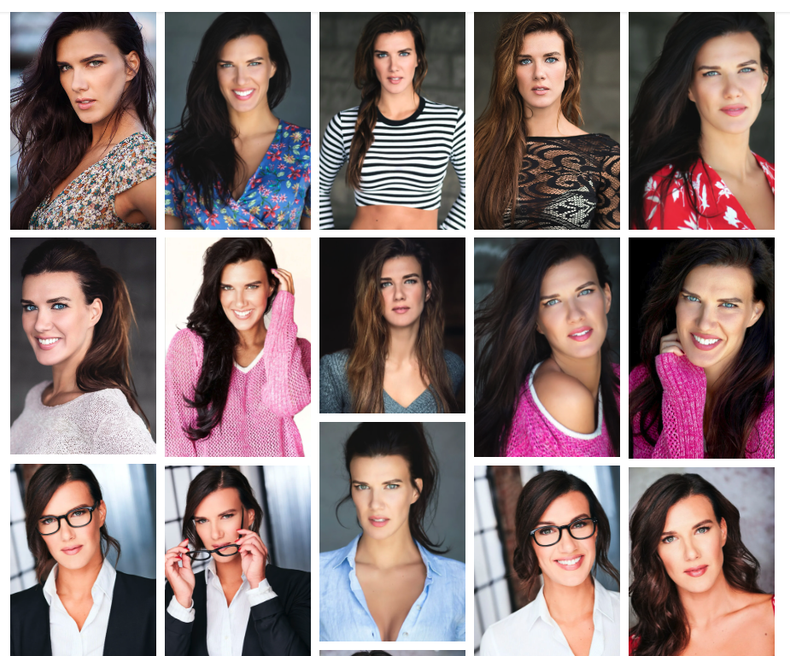 "For aspiring actors, regularly updating your portfolio, seeking feedback, networking, and actively participating in auditions (either in-person or through recordings) are crucial steps in enhancing opportunities," says Burn. "I would also recommend hiring a professional company to film scenes from various films or plays, creating a retrospective showcase that demonstrates your growth and range if you lack sufficient material from previous work. During auditions, if you're fortunate, you can submit your entire portfolio. However, in some cases, you may only leave behind your headshot and acting résumé."
Kazy Tauginas
Actor Kazy Tauginas ("The Equalizer 2," "John Wick," "The Blacklist") showcases a robust demo reel up front in his online portfolio.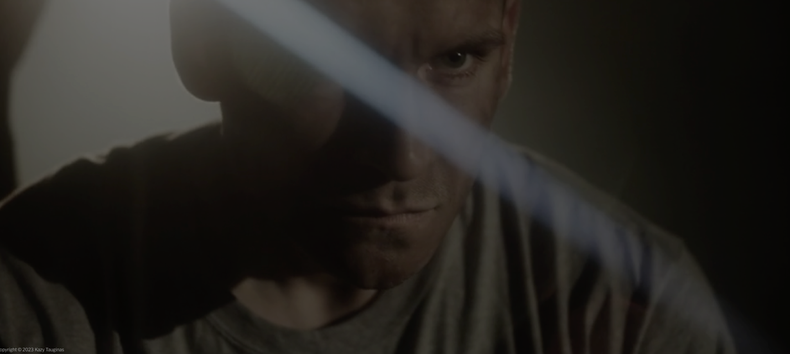 "Any actor that takes their craft seriously needs a web presence—and I don't mean an [Instagram] account," says Tauginas. "Actors need an actual dedicated professional website featuring their work that's easy for industry folks to navigate."
Rob Krucible Marshall
Marshall has a packed acting résumé displayed on his online portfolio.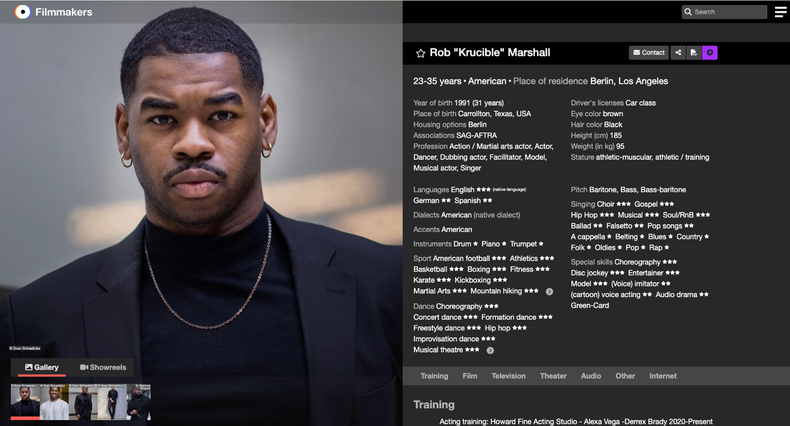 "Building an acting portfolio, to me, comes from putting yourself into environments with creative people," says Marshall. "For me, that looked like doing as many [roles] that make you diverse, i.e., learning a language or dialect, picking up a skill or hobby, or maybe even having basic singing skills even if you're not the next international pop star. Accumulation of skill and being diverse will keep you fed with more opportunities, but also make you a well-rounded individual. And the more well-rounded and grounded you are, the more people will want to continue working with you."