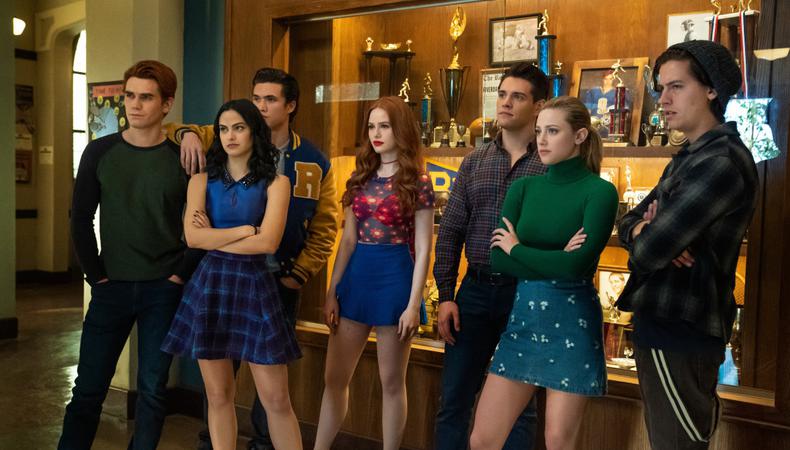 Mystery, romance, drama, high school, and Archie Comics are the mix captivating audiences of the CW's "Riverdale." Being a teenager isn't easy, but for iconic characters like Archie, Betty, Veronica, and Jughead it comes with a whole unique set of challenges in the teen drama! The show has inspired spinoffs like "The Chilling Adventures of Sabrina" and "Katy Keene" as everyone can't get enough of the reimagined Archie universe.
Wish you could take a trip to Riverdale? While the show isn't casting for its next season quite yet (keep checking Backstage for updates and opportunities), you can still dive right into a teen drama with these projects seeking talent!
"KOKOMO"
The short film "Kokomo" follows a young teen girl who learns her father has been cheating. Torn, she struggles to come to terms with everything while her baby sister loses her favorite toy. The film is looking to cast Multiracial or Latina female talent, aged 6–12, Multiracial or Latino male talent, aged 14–20, and more. Filming is in Coney Island, NY in mid-August. Pay is TBD. Apply here!

"LOVE LEADS TO DEATH"
This short film follows two competing skate crews in the same city when two of their members fall in love. The film is looking for female talent, aged 15–22, female talent, 13–24, and more. Rehearsals will be remote via Zoom with filming in Queens, NY on TBD dates. This is an unpaid gig, but meals will be provided. Apply here!
"EXPOSED"
"Exposed," a short film, is casting talent, aged 11–22, to play a teenager for a day-player role. Shooting will take place this summer in L.A. with dates and exact locations TBD. Pay is $100 for the day. Apply here!
"FAT LIP"
This thesis short film is looking for lead and supporting characters. The short follows a teenage skater-boy, who pierces his own lip to catch the attention of the boy he's in love with. The film is looking for talent, aged 12–17. Filming is in New York City on Aug. 5–9. Pay varies by role. Apply here!
Looking for remote work? Backstage has got you covered! Click here for auditions you can do from home!