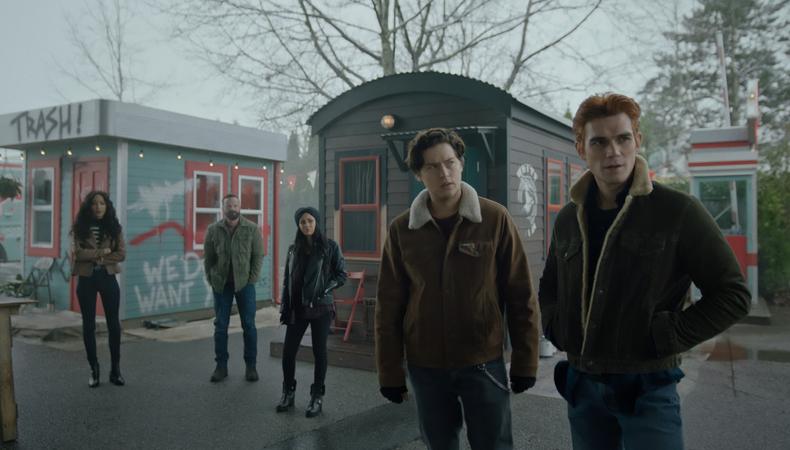 Mystery, romance, drama, high school, and "Archie Comics" make up the mix that's captivating audiences of the CW's "Riverdale." Being a teenager isn't easy for anyone, but for iconic characters like Archie, Betty, Veronica, and Jughead, teenhood comes with a unique set of challenges. The show has inspired spinoffs including "The Chilling Adventures of Sabrina" and "Katy Keene." Wish you could take a trip to Riverdale? The show returns on March 20, and while there are no current casting opportunities, we decided to round up some similar gigs for you to peruse. Dive into one of these teen-focused projects that need talent now.
"The Park"
"The Park" is an upcoming dramedy student film that follows four teens who unearth dark secrets in their trailer park after one of their friends goes missing. The teen drama is looking for male and female talent, aged 18–27, to play four lead roles and one supporting role. Some roles require nudity. Rehearsal will be on July 12 over Zoom, with filming taking place in upstate New York (scheduled for Sept. 3–8). A stipend of $200 will be provided, as well as meals and potential travel reimbursement.
Want this gig? Apply here.
"
Please in Spanish
"
This short film is one of three selected to be a part of the WIF/Google Shorts Film Lab. It's about a Dominican-American teen connecting with her cultural heritage for the very first time. Production is casting Hispanic/Latino female talent, aged 45–55, to play Milagro who is a Dominican-born immigrant living in the midwest with her American husband and daughter, and more. Films in Los Angeles on April 30 and May 1. Pay is $125 per day.
Want this gig? Apply here.
"Sky and Lucia"
In the student film "Sky and Lucia," a timid teenager becomes invisible and she has to learn to stand up to her new friend and bully in order to be seen again. Production wants female talent, aged 18–25, to play Sky, a very shy teenager; trans female talent, aged 18–25, to play an extroverted teen; male talent, aged 18–25, to play a football jock; and female talent, aged 40–60, to play a play math teacher. Shoots mid-April in NYC. Meals will be provided.
Want this gig? Apply here.
"
Deny We Were
"
The play "Deny We Were" needs talent for several roles. Production is seeking Latino male talent, aged 40–55; male talent, aged 18–22, Asian female talent, aged 40–50; and male talent, aged 35–50, to play a charismatic entrepreneur. Rehearses on Zoom and in-person until May 10. The play runs May 11–14 in NYC. Pay is a TBD stipend.
Want this gig? Apply here.
"
Love More
"
"Love More" is a new musical about a gifted musician who finds the love of his life in high school, gets bullied, and becomes a drug addict with mental health issues. Production is seeking talent for a table read and more. Auditions take place on Zoom on April 19 and April 21. Table read will take place on May 5. Pay is a stipend of $50.
Want this gig? Apply here.
Looking for remote work? Backstage has got you covered! Click here for auditions you can do from home!