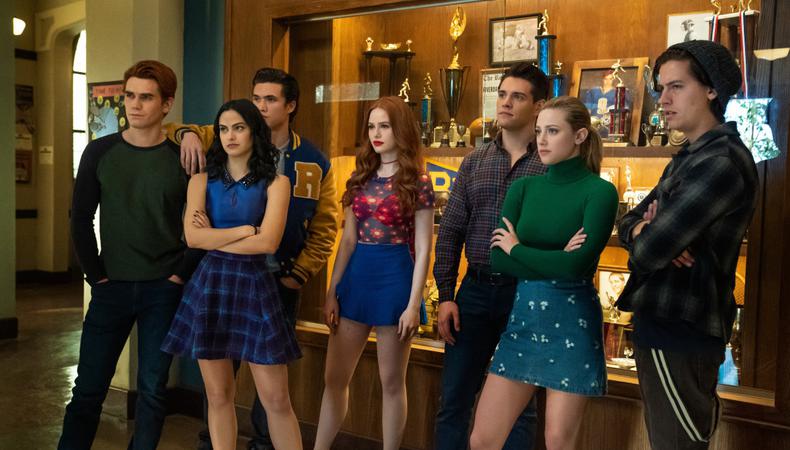 Mystery, romance, drama, high school, and Archie Comics are the mix captivating audiences of the CW's "Riverdale." Being a teenager isn't easy, but for iconic characters like Archie, Betty, Veronica, and Jughead it comes with a whole unique set of challenges in the teen drama! The show has inspired spinoffs like "The Chilling Adventures of Sabrina" and "Katy Keene" as everyone can't get enough of the reimagined Archie universe.
Wish you could take a trip to Riverdale? While the show isn't casting for its next season quite yet (keep checking Backstage for updates and opportunities), you can still dive right into a teen drama with these projects seeking talent!
"OUT OF TIME"
"Out of Time" is a student coming of age drama comedy film about an introverted senior in college who falls for a girl but loses her contact information and has to find her again. Talent, aged 18–23, is wanted for the lead roles for Colin and Audrey. Additional talent, aged 18–23, is also wanted for supporting roles. Rehearsals and shooting will take place in August. Pay is $50 for leads and $30 for supporting roles. Apply here!
"EVERYTHING SO FAR"
This is a digital series following high school students struggling to find themselves. The production wants male talent, aged 16–21, with dyslexia for the lead role of Tony, female talent, aged 16–21, with cerebral palsy is wanted for the lead role of Steph, and more. Shooting will tentatively take place from Aug. 17–Sept. 11 in Harrisburg, VA depending on the current situation. Talent will be paid. Apply here!
"PONY"
"Pony" is a short film set in 1999 that follows a genderqueer pre-teen "defying a grieving mother and an uncomprehending best friend to embody their true gender and sexual identities in the wake of a devastating family tragedy." The film wants White female talent, aged 11–13, to play the lead role of Zoe, female talent, aged 11–13, to play the supporting role of Kayley, and more. Shooting will take place tentatively from Aug. 13–21 in Chalfont, PA depending on quarantine. Talent will be paid $125 per day. Apply here!
"THE REJECTS CLUB"
"The Rejects Club," a teen TV drama with musical theater elements, is casting. Talent, aged 13–25, and talent aged 18–98, is wanted for various lead, supporting, and day player roles. Shooting will take place in Atlanta, GA on dates TBD. Pay is TBD. Apply here!
"SPRING AWAKENING"
This rock musical about teenagers is casting lead and supporting roles for a virtual production. Talent, aged 15–65, is wanted. Rehearsals start on July 1 and performances will take place virtually from Aug. 14–16. This is an unpaid gig. Apply here!
Looking for remote work? Backstage has got you covered! Click here for auditions you can do from home!