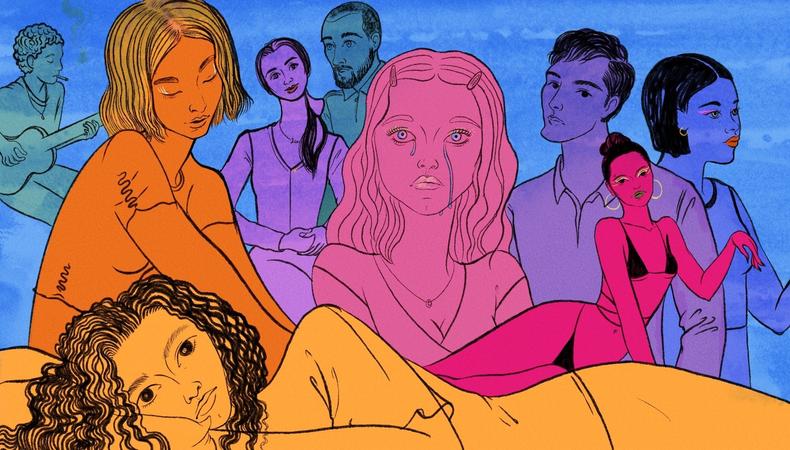 Jennifer Venditti, the renowned casting director of "Uncut Gems," "Honey Boy," and "Euphoria," has plucked some of young Hollywood's most promising stars literally off the street—though she's not fond of the term "street casting." Her recent book "Can I Ask You a Question?" explores her practice and career. While she's certainly no stranger to traditional casting, aspiring actors can learn a lot from her unique process.
The world of "Euphoria" is unlike any other on TV. What are you looking for in the actors you cast to inhabit it?
[Creator Sam Levinson] specifically reached out to me because this is a personal story for him, and a lot of these characters come from real experiences in his life. A lot of what I'm looking for is to help bring to life whatever that is, and a lot of that process for me is about authenticity. He was looking for characters that maybe hadn't been seen before on TV. It was about connecting to youth, different subcultures, and people who I thought expressed what it is to be young today.
What's the key to making a role feel authentic?
When you're meeting a casting director, you don't know what they're going to be working on next. So this idea of being so focused on being what you think they think they want sometimes negates the possibility that's beyond the role you came in for. I really encourage people to truly dig down into what they have to offer that is uniquely them. And if [they aren't] right for that role, I will not forget them for something else. For example, ["Euphoria" actor] Javon Walton: I originally envisioned him for "Honey Boy," and he just was not right for that. But everyone loved him because he was so himself and so special and so powerful. I didn't forget him, and he ended up getting this part [as Ashtray].
What should actors know about street casting?
I don't like to call it "street casting," because it's not literally all on the street. A lot of projects I do, we offer an online open call, because I also believe in giving opportunities for people to be discovered. When we open it up, you can see what's special about [the actor] and what they can bring to this character. That's what non-actors do; they have life experience. To be a good actor is not just [about] taking acting classes and talking about auditions. It's living life so that when you come into a room, you have experience that might lend [itself] to the role.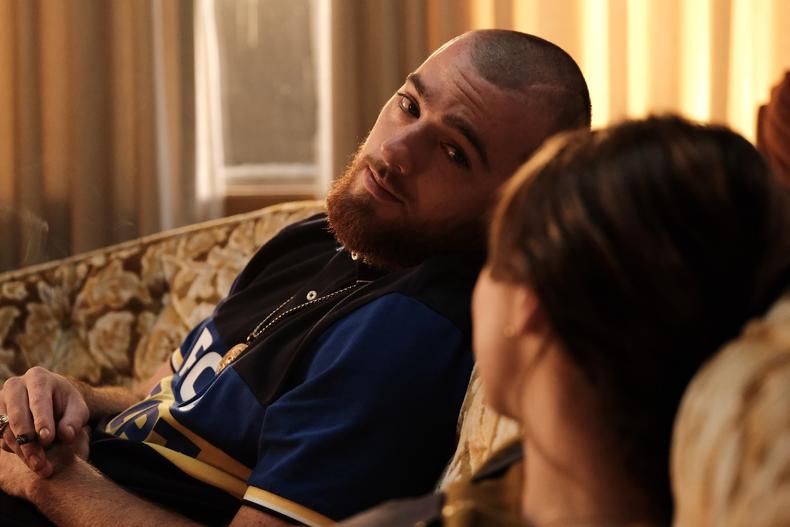 Angus Cloud on "Euphoria" Credit: Eddy Chen/HBO
You famously scouted Angus Cloud, who plays Fezco on "Euphoria," off the street. What was it about him?
There was a soulfulness, a non-actable quality. Casting, acting—it's all alchemy. You mix the essence of who someone is with these words, and it becomes something else that you can't write or direct. You're looking for that chemistry. [Cloud] had this beautiful quality about him. You have this idea of what a drug dealer's supposed to be, and he was the antithesis. He was this gentle soul, but he had an edge to him—so it was off-type. And as a result, look at how much it speaks to people. With Hunter [Schafer], the role was for a trans person, and she brought the same thing: her life experience and her sensitivity. She just needed to be present in the moment, and so much was said because she's lived so much of what that character has. That's what happens. Then Sam starts to work with these people and starts to incorporate who they are into the roles.
How do you prep first-time actors for auditions?
I just talk with them, so it's not like they have to perform. When we do that kind of casting, we're not looking for someone to come in and shape-shift and be a different person. You're casting that way because you're looking for someone who can bring their personal experience to the role. You're looking to enhance who they already are. Sometimes we do improv, because improv is just them being present and reacting to the situation. That kind of loosens them up a bit. If they're comfortable with all that, then we give them lines. Sometimes I connect them with an acting coach. I don't like to do that a lot, because you don't want to teach out the parts of them that are so raw and beautiful. You don't want someone to get so into technique that they can't be who they are. It's a fine line.
This story originally appeared in the June 23 issue of Backstage Magazine.