For nearly 70 years, fans of "The Lord of the Rings" have returned to Middle-earth time and time again—first in the pages of J.R.R. Tolkien's classic fantasy novels, then on the big screen in Peter Jackson's epic film adaptations. Now, Amazon Prime Video has your ticket back with the prequel series "The Lord of the Rings: The Rings of Power," which debuted Sept. 2. But what would it take to land a role on the show?
Think of this in-depth guide as your road map into Middle-earth, from essential information on "The Rings of Power" to insight into the casting process to audition advice from the series' stars.
Based on J.R.R. Tolkien's appendices to his "The Lord of the Rings" trilogy as well as "The Hobbit," "The Rings of Power," uses a blend of familiar names and fresh faces to take us back to the Second Age of Middle-earth. The series will focus on Galadriel (Morfydd Clark), a younger version of the Elven queen Cate Blanchett played in Peter Jackson's films, as she rallies a group of warriors to fight against an evil rising in the shadows. The story takes place thousands of years before Bilbo Baggins first ventured out of the Shire. The series also features a young Elrond (Robert Aramayo), as well as an all-new band of Elves, Dwarves, men, and halflings.
According to Vanity Fair, the series begins with Galadriel looking to hunt down the last of the evil Sauron's collaborators as revenge against the murder of her brother. This story will ultimately reveal how she became the wise ruler of Lothlórien and how her deeds would come to shape the future of Middle-earth.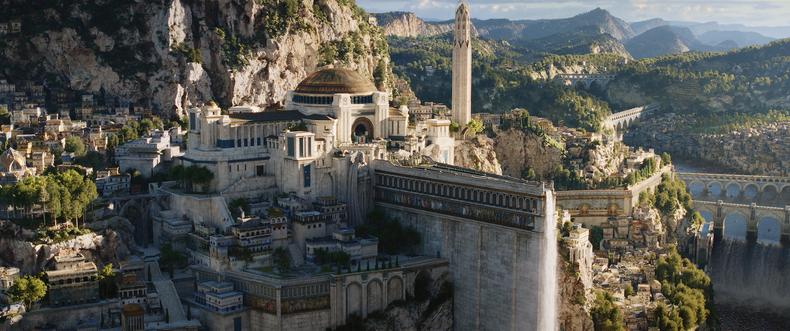 Season 1's cast features:
Morfydd Clark as Galadriel

Nazanin Boniadi as Bronwyn

Peter Mullan as King Durin III

Benjamin Walker as High King Gil-galad

Lenny Henry as Sadoc Burrows

Robert Aramayo as Elrond

Cynthia Addai-Robinson as Queen Regent Míriel

Ismael Cruz Cordova as Arondir

Ema Horvath as Eärien

Markella Kavenagh as Elanor "Nori" Brandyfoot

Owain Arthur as Prince Durin IV

Maxim Baldry as Isildur

Sophia Nomvete as Princess Disa

Trystan Gravelle as Pharazôn

Charles Edwards as Celebrimbor

Charlie Vickers as Halbrand

Lloyd Owen as Elendil

Sara Zwangobani as Marigold Brandyfoot

Thusitha Jayasundera as Malva

Megan Richards as Poppy Proudfellow
While filming for Season 2 isn't underway just yet, "The Rings of Power" received an early renewal well ahead of the Season 1 premiere. As Deadline noted, Amazon Studios acquired the global TV rights to "The Lord of the Rings," and with that came a multi-season commitment to the series and its potential spinoff. Deadline also reported that production will move from New Zealand to the U.K. for Season 2. Preproduction for the second season was set to run concurrently to postproduction for Season 1, but an official start date hasn't been announced.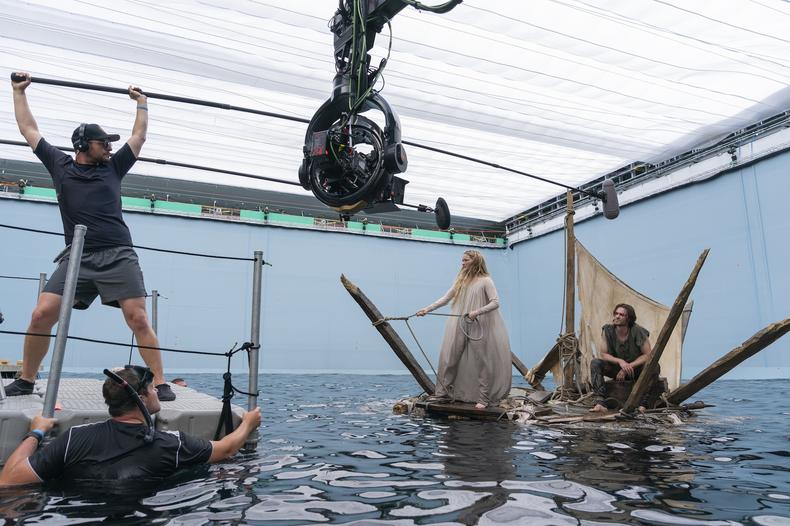 Ben Rothstein/Prime Video
While the show isn't currently casting, we are hopeful that future notices will trickle in. Many Amazon series, such as "The Marvelous Mrs. Maisel," cast with us for featured and background roles. To stay up to date on the latest productions looking for talent, we suggest bookmarking our guide to getting cast on an Amazon Prime Video project.
Along with this resource, we also have a "Lord of the Rings"–inspired roundup of gigs that are hiring talent now. Landing a fantasy role will help scratch that itch ahead of any Season 2 audition announcements while also keeping your acting game strong.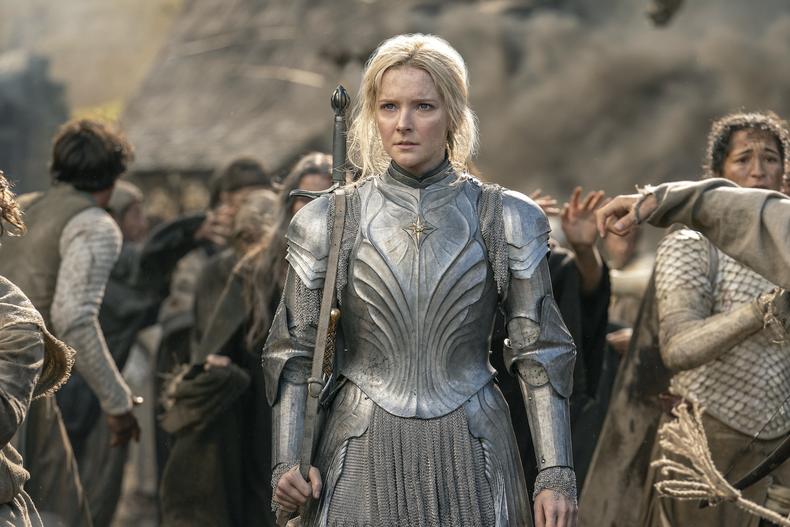 Matt Grace/Prime Video
Building an ensemble cast isn't an easy task, but the CDs behind "The Lord of the Rings: The Rings of Power" know how to get the job done. The prequel series is cast by Theo Park (Apple TV+'s "Ted Lasso"), Kirsty McGregor, and Stu Turner (who were both part of the team that cast "The Wilds," another Amazon ensemble series).
Having put together dozens of projects between them, this team truly knows the ins and outs of casting, and they want actors to understand what goes on in their minds and behind the scenes. For instance, Park told us that, unless specifically requested, she doesn't care about an actor's educational background as long as they have what it takes to bring a given role to life.
"There are certainly some projects where the creatives are interested in people having classical training, for reasons of the material itself. I may seek out those people [actors who have been to drama school]. But generally, it doesn't bother me whether you've trained or not. It's [about] whether you're right for the part," she explained.
Park also wants actors to be patient. She knows waiting to hear back can be nerve-wracking; but there's a good chance she's also waiting to hear back. "[Actors] probably don't know that we get a lot of silence, too. Sometimes we're chasing and chasing for feedback from the producers, but the producers are busy, and they just can't get around to seeing the tapes yet," she said. "Actors probably don't realize that it's hard for us to get some answers, as much as we want to. It's in our best interest to get them their feedback as soon as possible."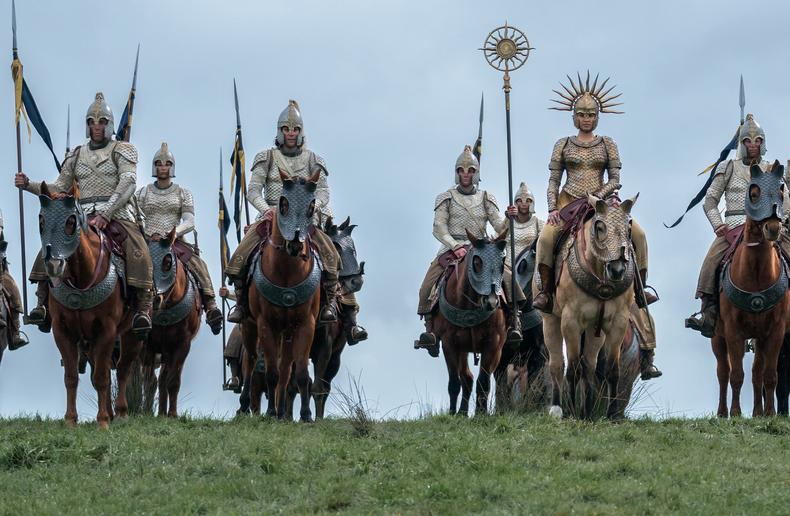 Ben Rothstein/Prime Video
Although this might be the cast's first foray into Middle-earth, it's not their first time onscreen. Here's the best audition advice the "Rings of Power" stars have to offer: