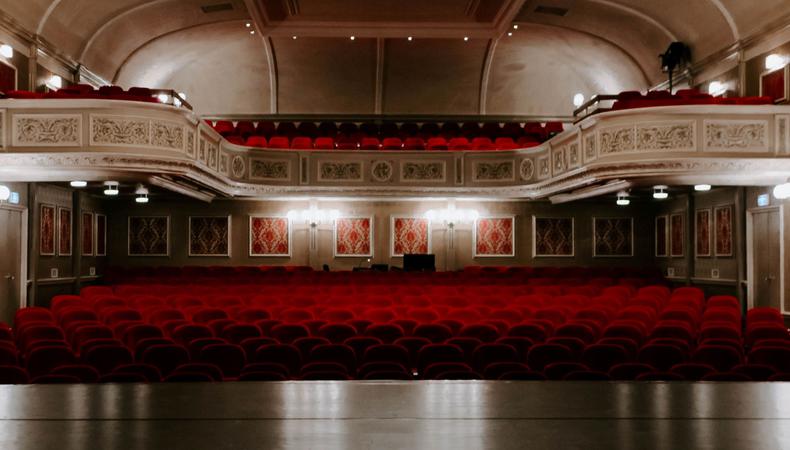 The nation's union for backstage and off-camera workers, the International Alliance of Theatrical Stage Employees, IATSE, has released its guidelines for restarting live theater in the age of COVID-19. IATSE's instructions are the latest to offer a path forward, despite the lack of a timeline.
In IATSE's plan, like other labor organizations, the union calls for an on-site compliance officer to enforce safety plans and collect employee concerns. Per the union's guidance, diagnostic testing should be determined on a by-project basis, considering the uneven access to medical testing infrastructure countrywide. Daily symptom screenings are mandated, along with contact tracing in the event an employee is diagnosed with COVID-19.
While the union demands that those who have come into contact with someone with COVID-19 or contracted COVID-19 be removed from a project, IATSE also demands a reentry protocol along with paid sick leave for workers with symptoms awaiting diagnosis or in quarantine because of exposure.
To prevent the spread of the virus, the union calls for ramped-up ventilation, personal protective equipment (PPE), regularly disinfected restrooms, and heightened cleaning. The union also calls members to practice regular hand hygiene and maintain social distance, especially during food breaks.
To allow employers and employees to follow these new instructions, the union calls on regular education so all workers on a project can be consistent in adhering to the guidelines.
IATSE provides specific line-item mandates for stage doors, back of house, catering, restrooms, common areas, dressing rooms, hair and make-up, and front of house (including box office and ushers).
In an early-May joint press conference, union leaders from across the industry acknowledged that their field's fate was reliant on each sector—actors would not be healthy without the health of stagehands, and vice versa.
"Here's the reality: Because of the nature of the industry, arts and entertainment professionals may likely be some of the last workers able to return safely to their jobs," said Liz Shuler in May. Schuler is the secretary-treasurer of the consortium of unions, AFL-CIO. "And when they do, they're not going to be returning to 'normal'; it's going to be a very different approach to the industry. It's going to change dramatically."
Broadway, the nation's trendsetting theatrical marketplace, has announced it will remain closed until 2021, marking a significant blow for the prospects of returning to normal for theater workers nationwide. Recently, Equity announced that only two theaters in Western Massachusetts have union permission to reopen.
In recent days, IATSE, which represents roughly 150,000 members, has been lobbying the Republican-controlled Senate to continue special unemployment funding for workers in industries that are unable to return, like theater.
In the absence of coherent national leadership, labor unions repping entertainment workers have become the most legitimate map-makers for the industry's return after over five months of shutdown due to the virus. In recent weeks, Actors' Equity, the union for stage actors and managers, and SAG-AFTRA, the union for media talent, have released guidelines for a safe reopening in their workplaces.
However, finding a way to reopen during a widespread pandemic of a respiratory virus is not easy for an industry that relies on social gatherings, physical proximity, and speaking loudly. Because of the complexity reopening theaters would require, Equity retained an Obama-era epidemiologist to safely advise them on the complicated science of reopening theaters. Among every union reopening plan, there are some common denominators: testing and enforcement.
For ongoing reporting on the pandemic's effect on all aspects of the entertainment and acting business, visit Backstage's Industry page.