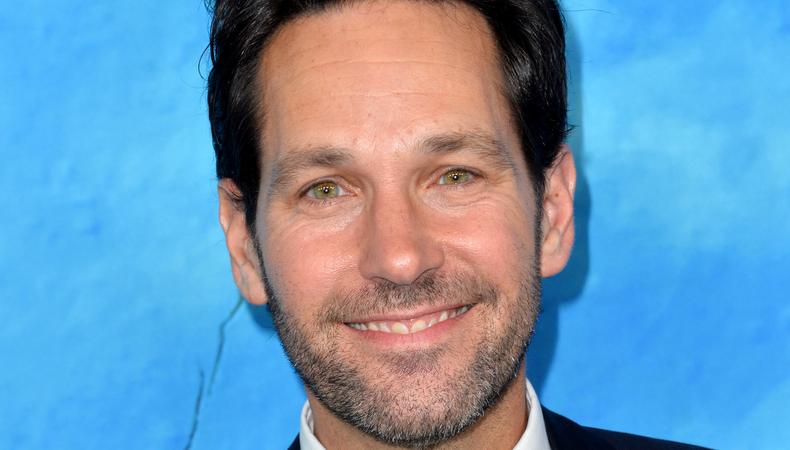 "In the Envelope: An Awards Podcast" features intimate interviews with award-winning actors and other creatives. Join host and Awards Editor Jack Smart for a front row seat to the industry's most exciting awards races, and valuable acting and career advice from contenders!
Paul Rudd loves "talking about what it means to be human." That's part and parcel of his approach to depicting characters on stage and screen; the craft of acting, he says, should be about "shining a light on how crazy it is to live."
The Kansas City–born actor, screenwriter, producer, and philanthropist got his start at various acting schools in the U.S. and U.K., booking plays and commercials with Backstage before moving to L.A. and having a breakout moment in the 1995 classic "Clueless." Since then, Rudd has been cracking audiences up in everything from "Wet Hot American Summer" to "Friends" to Judd Apatow's many comedy hits. He's probably best known as Scott Lang in Marvel's "Avengers" franchise, and in addition to starring in "Ant Man" and its sequel "Ant Man and the Wasp," he co-wrote both films.
In 2019, along with box office behemoth "Avengers: Endgame," Rudd has landed a well-deserved comedy TV Golden Globe nomination for leading Netflix's Timothy Greenberg dramedy, "Living With Yourself," in which he plays both Miles Elliot and the new-and-improved clone of Miles Elliot. Rudd joins "In the Envelope" for an honest and hilarious interview revealing the ins and outs of acting opposite himself, working on ancient texts, juice cleanses, and much more.
Listen now on: