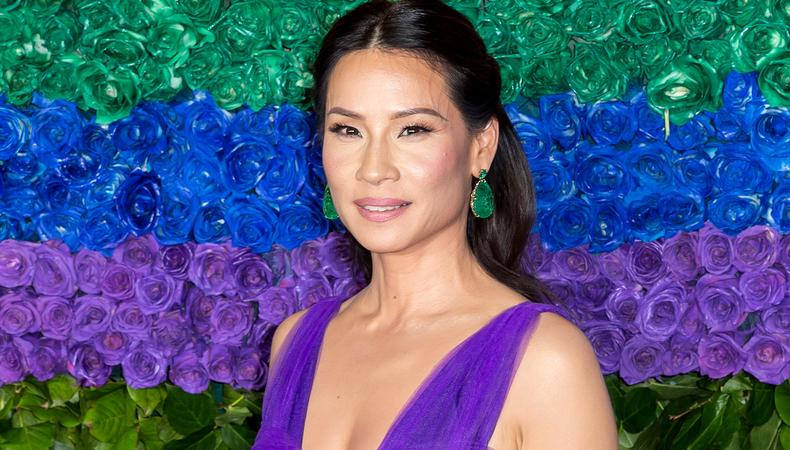 "In the Envelope: An Awards Podcast" features intimate interviews with award-winning actors and other creatives. Join host and Awards Editor Jack Smart for a front row seat to the industry's most exciting awards races, and valuable acting and career advice from contenders!
Lucy Liu has become an award-winning actor and A-list star by nature of her attitude: she loves both the craft and career sides of acting. "The point is to open yourself up and expose yourself. To a certain degree, humiliate yourself," she tells Backstage. Putting yourself out there as an artist, for Liu, is about "being humble and accessible and understanding that is part of human nature... Is it easy? No."
Born in Queens and transferring from New York University to the University of Michigan, Liu worked countless survival gigs and slept on her brother's floor in NYC, auditioning—with the help of Backstage!—for every theater job she could get. The lack of roles for Asian-American actors did not deter Liu; on the contrary, her passion for the biz and saying yes to every opportunity led her to Los Angeles and her breakout in 1996 on the sitcom "Pearl." She then starred on the hit series "Ally McBeal" as Ling Woo, earning an Emmy nomination in 1999.
On the big screen, she's known as everything from iconic action star ("Kill Bill," "Charlie's Angels") to voiceover talent ("Kung Fu Panda") to SAG Award ensemble winner ("Chicago"). Liu won a Critics' Choice Television Award for "Southland," and has appeared as herself on "Futurama" and "Sex and the City." For the past seven years, she's played Joan Watson on and directed several episodes of CBS' Sherlock Holmes procedural "Elementary."
Now, on Marc Cherry's CBS All Access drama "Why Women Kill," the actor-director is in her element as the fabulously domineering Simone Grove: in sequined shoulder pads and big 1980s hair, plotting murder. Listen to her wonderful "In the Envelope" interview at any of the links below.
Listen now on: