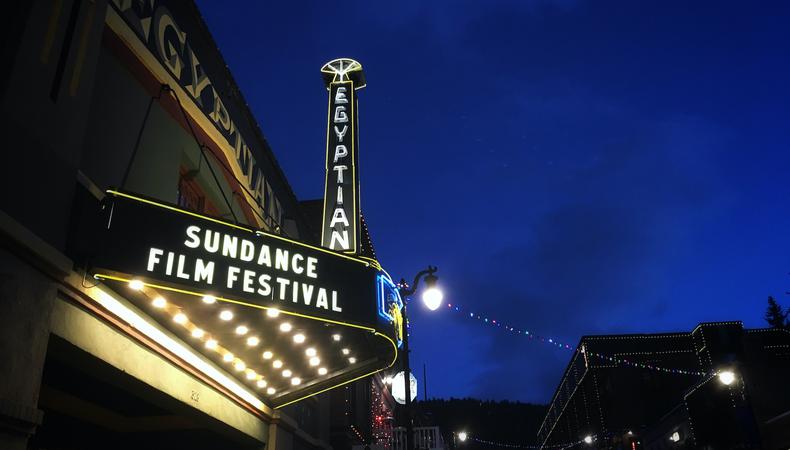 Films are a unique, soul-moving art form that can make you think, cry, laugh, feel mad, or be completely inspired to create your own film. To those who work in the film industry, in front of or behind the scenes or aspire to be in it, we all know the journey can be fun, creative, and, at times, difficult, with a lot of competition.
However, there are many resources, classes, outlets, platforms, and events to assist upcoming and established filmmakers to excel and enhance their skills in various areas. Rubenstein Business Law and Artists United provide such resources, mentors, and networking opportunities and are partnering to present Independent Filmmakers Day during the 2020 Sundance Film Festival on from 9-6 pm, Tuesday, January 28 at Hotel Park City.
IFD is a private, day-long event held alongside premier film festivals such as Cannes, Sundance, and TIFF, and fosters the development, production, and promotion of projects in film, media, and beyond. This is an event by and for the film community. If you want to network with indie film veterans, actors, directors, producers, writers, crew or distribution experts, Independent Filmmaker Day is for you. You will hear from acclaimed industry experts about screenwriting, producing, funding, marketing, music supervision, post-production, and distribution.
The activities taking place at IFD will be helpful to anyone who wants to expand their knowledge and network! The day will include expert panels, a rapid-fire pitch competition that will be your chance to pitch your idea to a panel of industry professionals, lunch roundtables with direct access to industry experts, and a powerful networking event hosted by IDF's non-profit partner, Artists United. The winner of the pitch competition will receive more than $20,000 in in-kind services for 2020.
The after-party, hosted by Artists United, will include a performance by Grammy-nominated singer/songwriter Yvette Landry and will give you the chance to network with an incredible group of filmmakers and creatives. Artists United is an international arts advocacy organization that creates a safe space for artists from all disciplines to ask for and offer help. By working in reciprocity, artists can help each other get their art made faster and more expressively, mitigating the need to recreate the wheel when it comes to learning how to build an art business, generate a social media following, navigate legal issue, find other artists to work with, and more. Membership is free and will help you connect with a network of artists from around the world.
Notable film experts attending Independent Filmmakers Day include:
David Rubenstein: Business and entertainment Attorney; producer's consultant on "Human Capital," starring Marisa Tomei, which recently premiered at the Toronto Film Festival.
Kym Jackson: Kym has appeared in "American Crime Story," "NCIS," "This Is Us," and BET show, "Rebel." Her latest feature film, "Wishman," recently screened at Cannes and TIFF.
Suzy Lenet: Branding principal at Lightbulb, LLC. Suzy is a branding guru with over 30 years of experience working with Fortune 500 companies such as Disney, Microsoft, and ExxonMobil.
Angela Northington: Angela most recently served as senior vice president, content acquisitions and programming for Urban Movie Channel.
Marc Gold: An in-demand entertainment executive and producer of Fresh Cats Productions who currently oversees development, marketing, and finance for high-quality independent films.
Andrew Steel: On screen, Andrew has wowed audiences in the cult hits "Home & Away," "Wonderland," and his award-winning portrayal of Batman in two seasons of the wickedly sardonic comedy, "The Justice Lease." Upon moving to Los Angeles, Steel landed his first leading role in the nationally released film, "Wish Man," now available on Netflix.
All are welcome to attend Independent Filmmakers Day. Tickets are now available on Eventbrite. For more information on Independent Filmmakers Day email publicity team Visionary Minds Public Relations and Media at [email protected].
Written by Tammy Reese
up for a free Artists United membership today.
Disclaimer: Independent Filmmaker Day, Artists United and Rubenstein Business Law
have no official affiliation with the Sundance Film Festival.