Lana Condor sits pensively in the heart of New York City. We're meeting in a hotel room just as she's coming off three days of press for "To All the Boys: P.S. I Still Love You"—but there's something else on her mind.
"You know what I'm thinking about right now?" she asks, pausing for dramatic effect. "Ramen. I'm getting ramen sent to the room. There's a spicy miso chicken ramen that's a-waitin' me."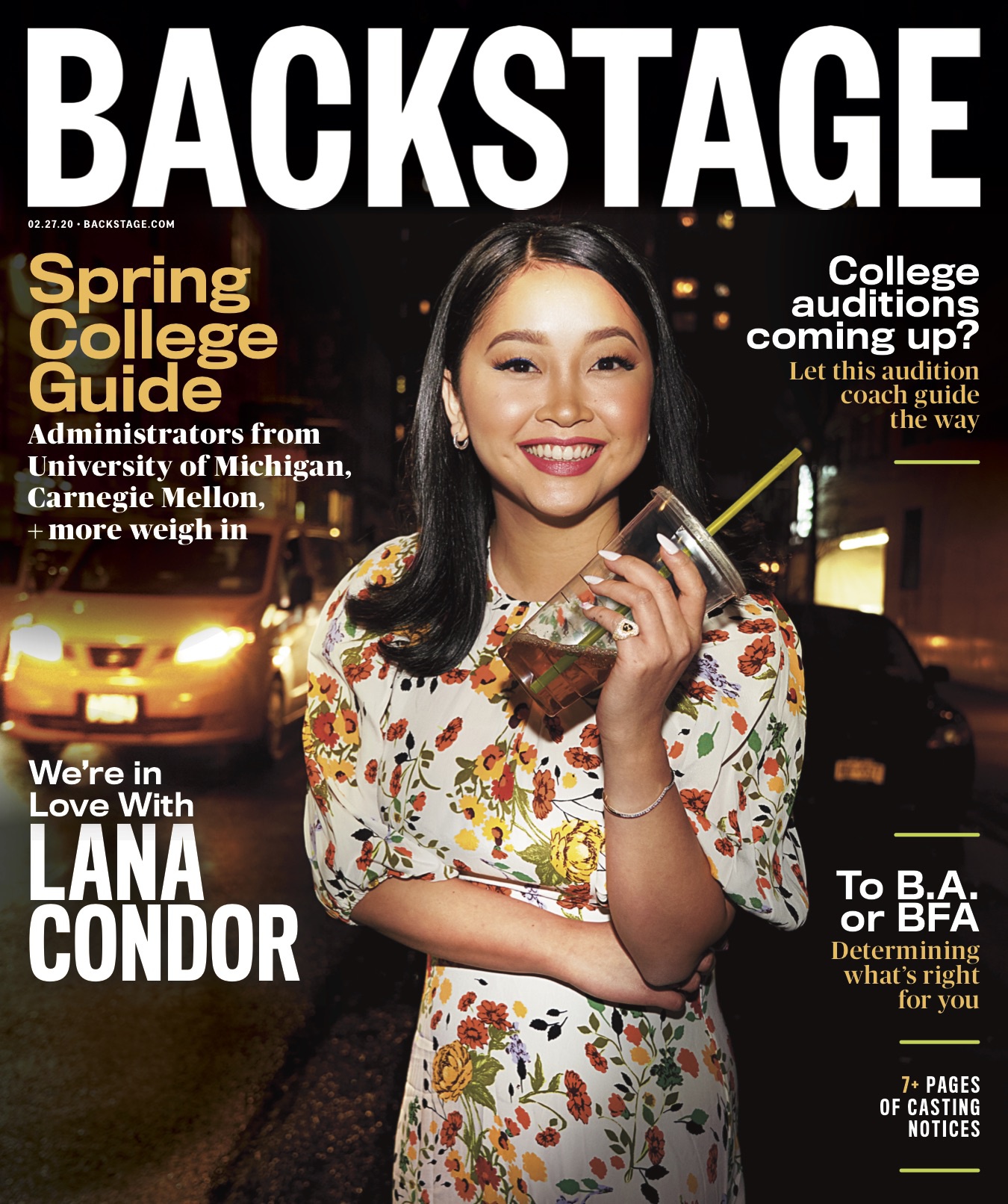 This brief tangent doesn't mean that Condor is in a rush to get out of this interview, though. "I actually haven't eaten today because it's just been go, go, go," she explains. Anyone who has seen her Instagram knows her love for food—pasta in particular. While her character Lara Jean in "To All the Boys" loves to bake, cooking has Condor's heart, and she spends hours getting lost in tutorials from BuzzFeed's Tasty. She's gifted in the kitchen, but her attempts are not without their mishaps.
"I recently burned the crap out of my hand," she recalls with a chuckle. "I pulled the pan out of the oven and I put it down. And I forgot that I had put it in the oven, so when I reached for the pan, it hurt so, so bad. I went to see the recent 'Star Wars' movie and I was in so much pain, I brought a glass of water with me into the movie theater and held it."
That's the way Condor tells stories: in one long burst of excitement, as if she can't wait to tell you. Despite her meteoric rise to stardom in the last two years, the actor is remarkably grounded; she recently bought a house in Seattle to be near her parents.
GET CAST: Vancouver What's Filming: Netflix's 'To All the Boys I've Loved Before 3'
Condor made her screen debut in 2016 as Jubilee in "X-Men: Apocalypse," but it was her leading turn in the 2018 Netflix teen rom-com "To All the Boys I've Loved Before" that made her a star and role model for young women, especially Asian-American girls who had never seen themselves represented as romantic heroines. The following year saw Condor in two prominent action projects: "Alita: Battle Angel" and the short-lived Syfy series "Deadly Class." During that time, she was also filming both "To All the Boys" sequels, "P.S. I Still Love You" and "Always and Forever, Lara Jean." The series is based on Jenny Han's young adult novel trilogy of the same name; the second film was released on Feb. 12, and the third has yet to be given a release date. Suffice it to say, "To All the Boys" has taken up a sizable amount of Condor's professional career so far. "I worked really hard," she says of that six-month production period. "And I gave everything I had to this franchise, I really did."
While the marketing around the first "To All the Boys" positioned it as a romance between Condor's Lara Jean and Noah Centineo's Peter, the actor feels the second and third films are more about Lara Jean's personal growth. In "P.S. I Still Love You," the character goes through some of the big firsts of teenage girlhood: first boyfriend, first date, first time you feel conflicted about your boyfriend (which comes courtesy of Jordan Fisher's John Ambrose). But the film should not be reduced to a simple love triangle; it's also a coming-of-age tale about a young girl figuring out how to be an active participant in the world and not hide behind her books and fantasies.
"The love is great, the love is awesome, I'm all about that," says Condor. "But just watching her grow up and find her voice and take up more space, and watching her blossom as a young woman—it's ultimately so satisfying."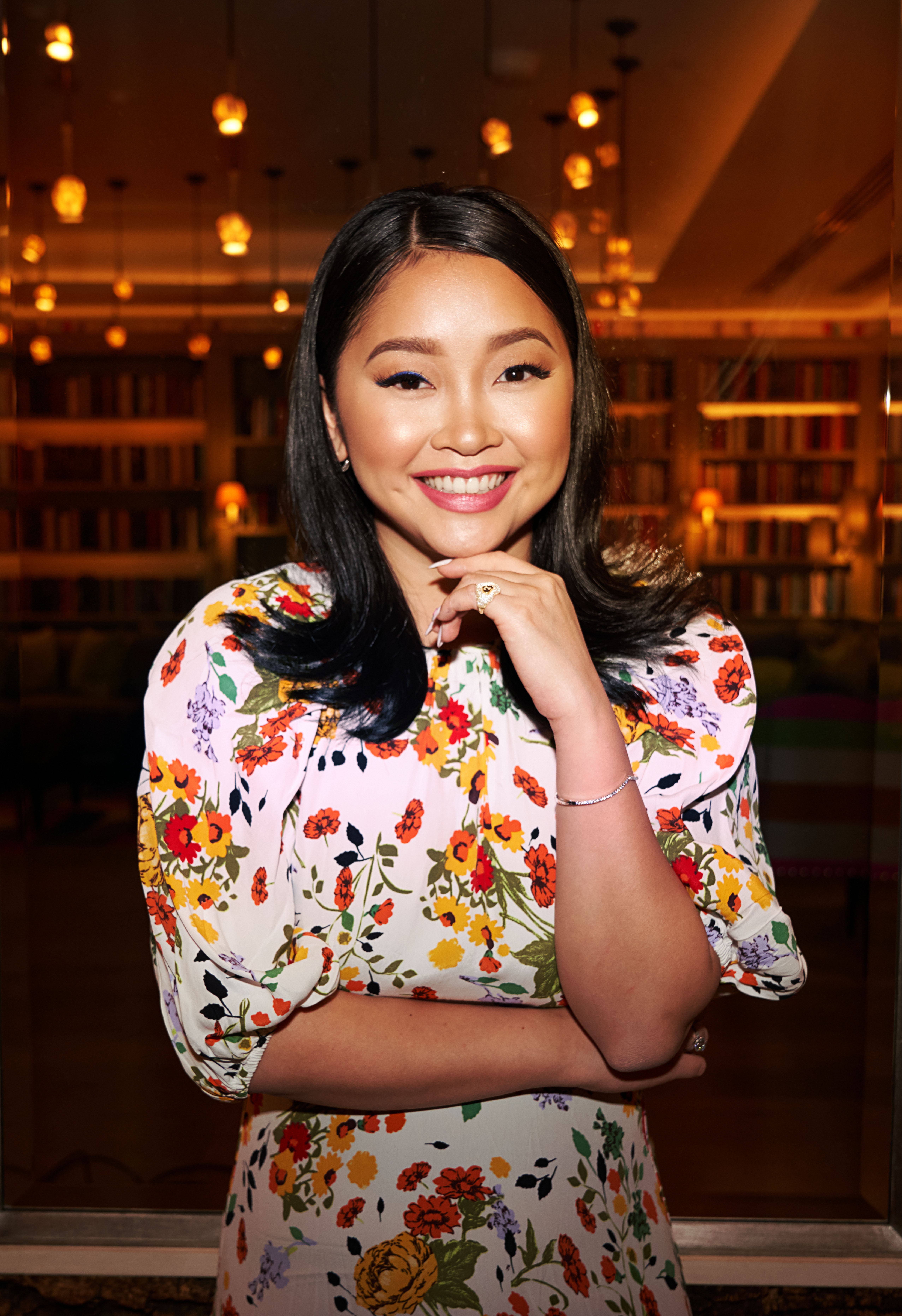 Condor talks about Lara Jean fondly, like a close friend. "I love her," she says emphatically. "I believe in her story. I believe in her heart and her goodness." Plus, the 22-year-old actor has gotten to imbue a bit of herself into Lara Jean across the three films. "I can't help it," she explains. "I wish I was a little bit better at separating and dissociating."
When asked where she overlaps with the role, Condor pauses and leans forward, resting her chin on her hands, her face deep in thought. It's a familiar expression if you've seen the films; Lara Jean is massively introspective. She deeply considers, and overconsiders, every situation before taking action. "She's a bit melancholy and serious because she's constantly thinking," says Condor. "There are a lot of times where she's not saying any words, but you know exactly what she's going through because she's constantly thinking and is very expressive. My mom used to always tell me that I was her melancholy little baby. So I brought that serious, always-in-my-head-about-things [attitude] to Lara Jean."
READ: How to Audition for Netflix
And Condor has a trick to ensure her introspection makes the audience root for her instead of coming across as passive. It comes courtesy of James McAvoy, with whom she worked on "X-Men." " 'Always have a secret,' " Condor recalls McAvoy saying. "When you're acting, just have something you keep so close to your heart and in your mind. I think people are pulled into that because they want to know your secret."
When I ask what her secret is, she loudly exclaims with a laugh, "I can't tell you! It negates the point."
Playing Lara Jean has also helped Condor grow up. She was 20 when they began filming the first of the three films, and it was the first leading role she had ever booked. To make sure she was handling that responsibility with care, Condor called on her experience watching her co-stars new and old. "I watched the ways they conducted themselves," she explains, again citing the "X-Men" cast. "You really set the tone of the day and how the day is gonna go with your attitude and your energy. People in the film and television industry are empaths; they can't help but feel everything, so it brings everyone else down if you're negative."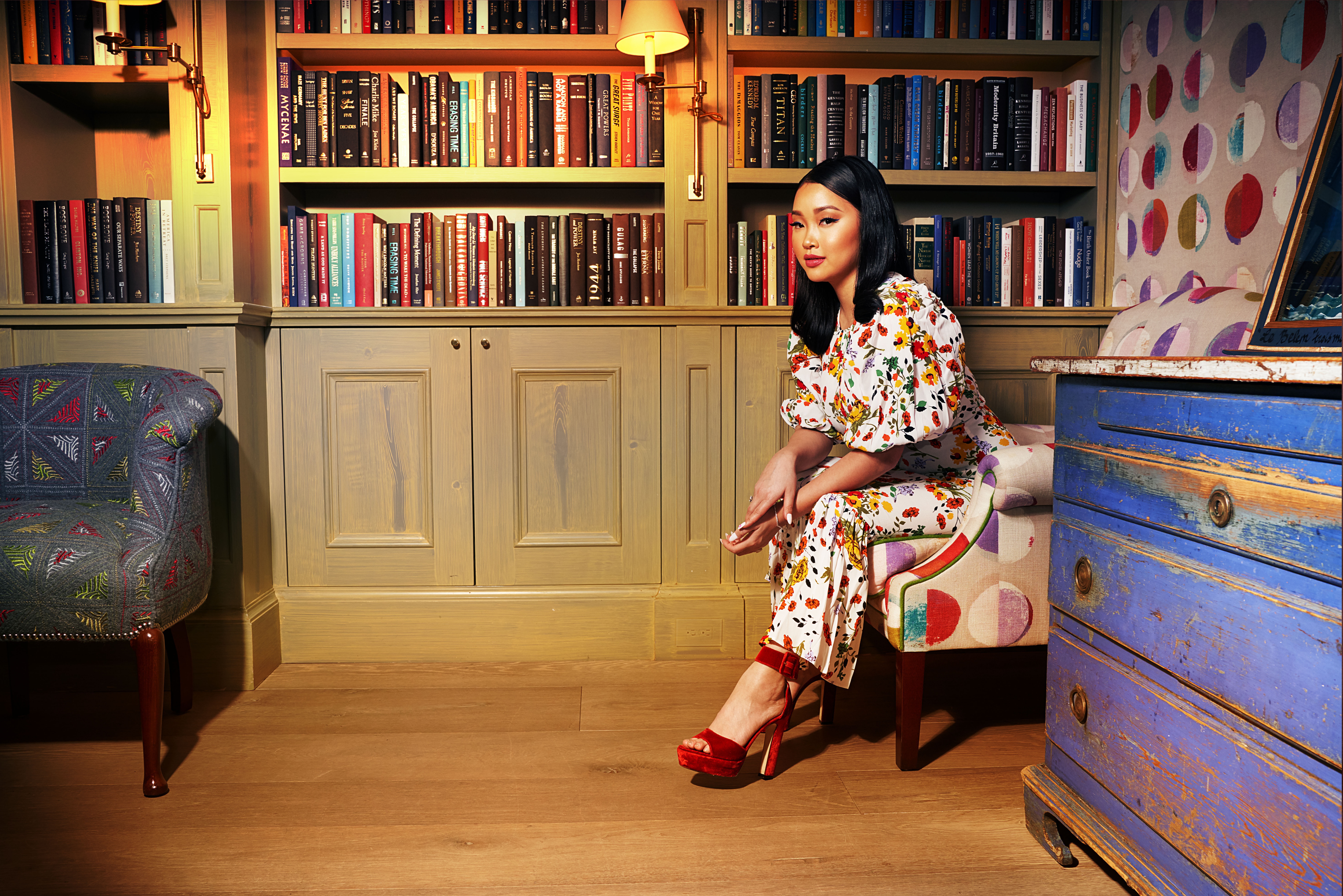 There's also just more work to do when you have more lines. "To All the Boys" taught Condor about the value of good time management. "I'm in every single frame of this movie," she exclaims. "It's so much time. So you're doing a scene and you're memorizing the rest of it, and you're trying to focus on other scenes at the same time that you're doing one scene. Learning how to compartmentalize my time, that was trying for me, because there's just so much more responsibility."
Luckily, Condor is a fast learner. After all, she only started acting when she was a sophomore in high school. After being adopted from Vietnam when she was a baby, she and her family moved around frequently throughout her childhood, from Chicago to Whidbey Island, Washington, to New York City and Los Angeles. One of Condor's extracurricular activities was ballet; she even took classes at Joffrey Ballet and the Alvin Ailey American Dance Theater. But while she enjoyed "entertaining" audiences, she never intended to make a career of it.
It wasn't until she started doing drama in high school that she realized she wanted to act professionally. She was living in L.A., and it was commonplace for entertainment-minded high schoolers to have agents. Recalls Condor: "When I was in drama class, I loved it so much and I was like, 'Oh, these people have agents, maybe I can get one.' "
In Condor's first stab at getting an agent, they said no, which ended up being a blessing in disguise. "They just said, 'You're way too green.' And I absolutely was way too green! I wasn't ready because I had just found acting. I was not trained. I didn't even know how to break down a script properly." But she didn't let that rejection deter her. Condor enrolled in afterschool acting classes and, when she was 18, landed representation. "I was ready. Had someone just taken me when I wasn't ready, maybe I would've gone out on auditions and been horrible and those doors would have been closed to me. I'm glad someone told me no."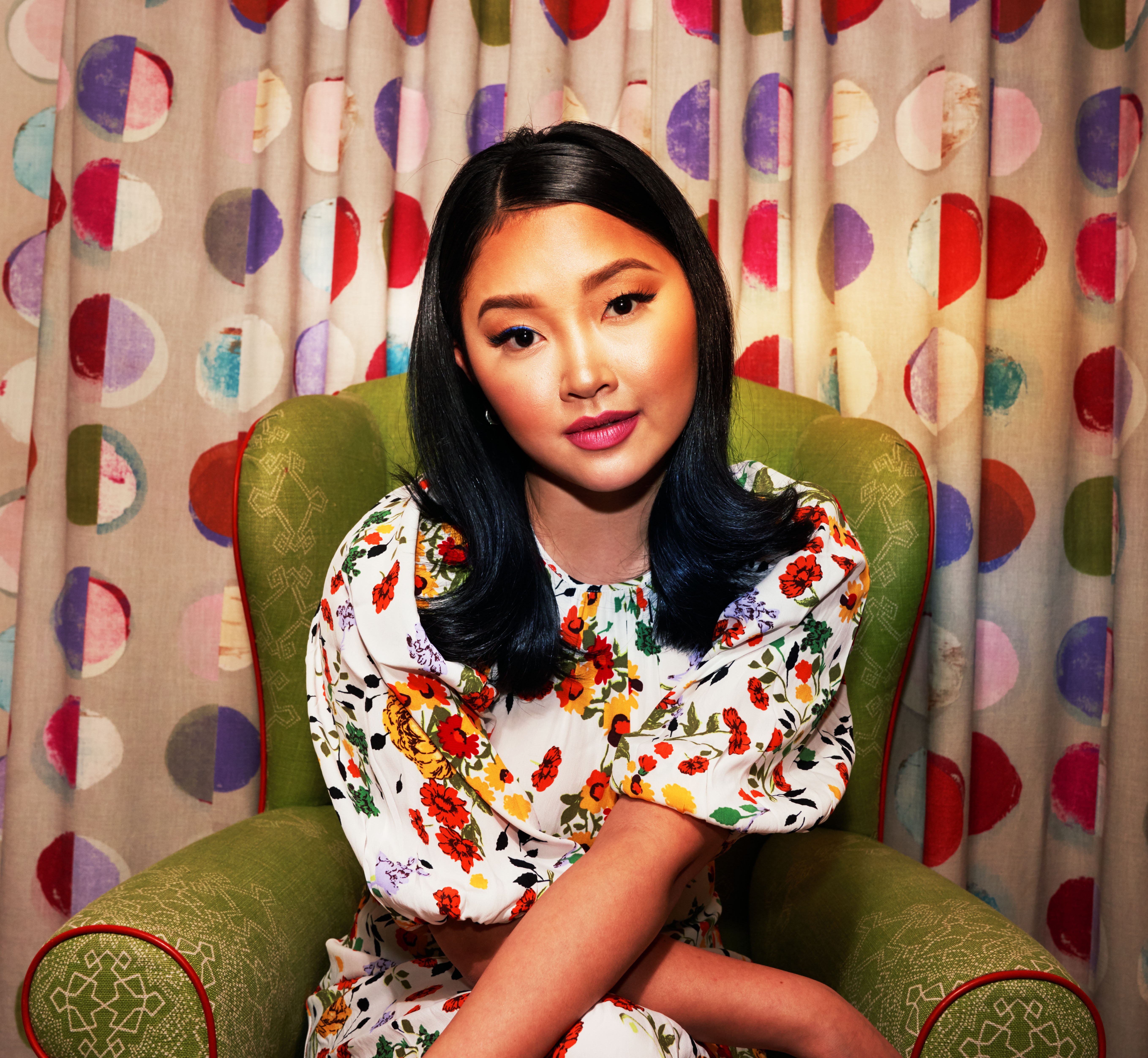 Here's another thing about Condor: She's a natural optimist. In talking to her, one is struck by her self-assuredness. Despite having grown up seeing limited Asian-American representation in entertainment—and once being told in an audition to be "more like Hello Kitty"—Condor hasn't let negativity affect her drive.
"Although growing up, I really never saw anybody who looked like me in a leading role, I have always been desperate to make that change and I always thought I could, because it's the way you think up here," she says, tapping her temple. It also helps that one of her go-to affirmations is from her dad, journalist Bob Condor.
"Since I was little, my dad has always told me his mantra is 'Greatness is coming,' " she says. "So that's always ingrained in my head. I'm so young, and it's important for me to remember that any sadness or rejection I feel, it's not the end of the world, I have so much more life to live." She then adds with a smile, "I'm pretty optimistic, almost to a fault. That's from my parents."
To Condor, all of the noes just led her to Lara Jean. For someone who has only been in the business for four years, Condor has amassed an impressively diverse array of roles. For example, while Lara Jean is warm and lives in the suburbs, Saya Kuroki of "Deadly Class" is cold and comes from a family of assassins. The latter role required a lot of stunt work; she rode a motorcycle and did most of her own fighting with a weighted katana, where her dance background came in handy. "Ever since I was a little girl, I was trained to memorize movements and all that stuff," she says. "I love stunt work because [it's] like dancing."
Lara Jean aside, Condor would characterize that Syfy series as the hardest thing she's done so far, inhabiting a dark character while her body was "constantly in pain," she says. "Every day I would be like, 'OK I'm either taking a punch today or I'm giving a punch.' " She adds that she "would carbo-load literally every night" to keep herself energized.
Read: Sandra Oh Takes Acting Inspiration From Beyoncé—Do You?
It makes one wonder what else could be on this young talent's bucket list. Without missing a beat, she says, "I want to play Sandra Oh's daughter. I just want that so badly. And I say it out loud because I believe in manifesting your destiny." She also wants to do more action roles. In particular, Condor wants to ride a horse in a movie: "That's my secret hidden talent. I grew up with horses, so I'm really good at riding them."
I tell her she should consider cooking in a movie, and her eyes light up. "Oh, yeah!" she exclaims. "Like 'Chef'! Or 'Burnt.' That would be so cool. I didn't think about that. I'm manifesting that as well."
It makes for a diverse array of projects—and Condor knows it, concluding with a bright smile, "I like it all. I just love to entertain, I do."
This story originally appeared in the Feb. 27 issue of Backstage Magazine. Subscribe here.
Photographed by Kareem Black on Jan 25th in the Reading Room at the Whitby Hotel; Make-up by Clarissa Luna; Hair by Kat Thompson; Styled by Tara Swennen