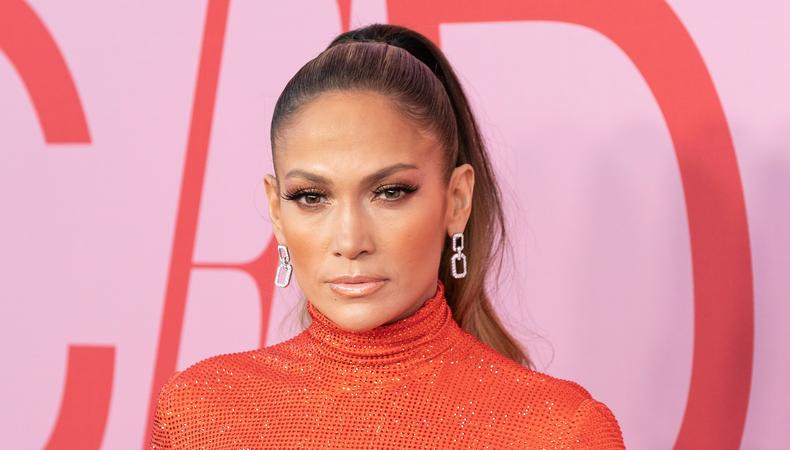 When American audiences see a Latinx actor on the big screen, new statistics reveal that the actor is likely playing a criminal—or is Cameron Diaz.
This week, the most comprehensive analysis of Latinx film representation was released by the USC Annenberg Inclusion Initiative and the National Association of Latino Independent Producers (NALIP). The findings indicate that Latinx actors represent only three percent of leads or co-stars in the top 100 movies from 2007–2018. Out of 47,268 characters, only 4.5 percent were Latinx. Nearly 62 percent of Latinx characters are depicted as criminals, and Diaz played five of 17 leading roles for Latinas. Of the two roles played by a Latina 45 or older, Jennifer Lopez played them both; and when her co-led ensemble "Hustlers" premieres Sept. 12, she'll have broken her own record.
While these statistics may be shocking to some, others are less surprised. "The Latino community has not been prioritized, and it is imperative that we shed light on the glaring reality of Latino representation in film," said Benjamin Lopez, NALIP's executive director.
Among the study's findings are disturbing realities of stereotyping and erasure of Hispanic and Latin identity in American film. Fifty-four percent of Latinx characters were shown in jobs that require no college education, and only four percent of characters held jobs that require advanced training. Forty-seven percent of the top 100 films had no speaking roles for Latinx actors. Most states, the report notes, have more Latinx residents than what Hollywood depicts in movie theaters.
As is often the case, when it comes to under-represented characters, there isn't greater equity on the other side of the camera. Rarely do Latinx producers, directors, and casting directors land gigs for the big screen, the study indicates. However, when there is Latinx representation on the creative team, the number of Latinx characters on-screen increases significantly.
Annenberg, which has become Hollywood's statistical watchdog, regularly releases unsettling data tracking representation among gender, race, and sexual orientation. In every Annenberg report, suggestions for change are offered, often emphasizing industry goal-setting. In this report, the institute recommends that productions widen talent searches and cast Latinx actors proportional to the population of a film's setting. Further, Annenberg challenges producers to hire more Latinx creators, who—statistics show—will employ more Latinx talent.
TV seems to be fairing better than film, proving the hypothesis with shows like the Netflix-cancelled, Pop TV–revived "One Day at a Time," lead by co-showrunner Gloria Calderón Kellett and starring Justina Machado and Rita Moreno, and Tanya Saracho's "Vida" on Starz, starring Mishel Prada and Melissa Barrera; both shows are lead by Latina showrunners and employ majority Latinx cast members. HBO's recent Spanish-language series "Los Espookys" is backed by "SNL" alum Fred Armisen, who is of Venezuelan descent, and stars Latinx co-writers Julio Torres and Ana Fabrega, plus Cassandra Ciangherotti and Bernardo Velasco.
However, it has often been proven that oftentimes neither statistics nor public pressure motivates Hollywood to be more altruistic when it comes to film (though Eva Longoria's recent announcement that she'll be directing the Cheetos biopic "Flamin' Hot" is a bright spot). In the interest of advancing equity on-screen, financial incentives are king. The institute encourages lawmakers to create legislation offering above-the-line tax credits to projects that hire artists who are Latinx. The writers of the report also promote policies that will increase access to arts education and training to marginalized communities.
"This community represents nearly half of Angelenos, 39 percent of Californians, and 18 percent of the United States population," said Annenberg Professor Stacy L. Smith, the report's co-author. "At a time where Latinos in our country are facing intense concerns over their safety, we urgently need to see the Latino community authentically and accurately represented throughout entertainment."
Since the announcement of his 2016 campaign, President Trump has been widely criticized for stereotyping and scapegoating Latinx immigrants and people who have brown or black skin. Reporting has indicated that the president's anti-Latinx monologuing has motivated an increase in violence against marginalized communities. Recently, many Latinx communities have been forced to live in fear of surprise raids or family separation. "The erasure of the Latinx community in film creates a void that has been allowed to be filled by hateful and violent rhetoric," said Mauricio Mota, producer of Emmy-nominated "East Los High." Mota is also co-president of the independent Wise Entertainment. "It is imperative that the talented storytellers from our community are given opportunities to tell the diverse and vibrant narratives of the Latino audience."