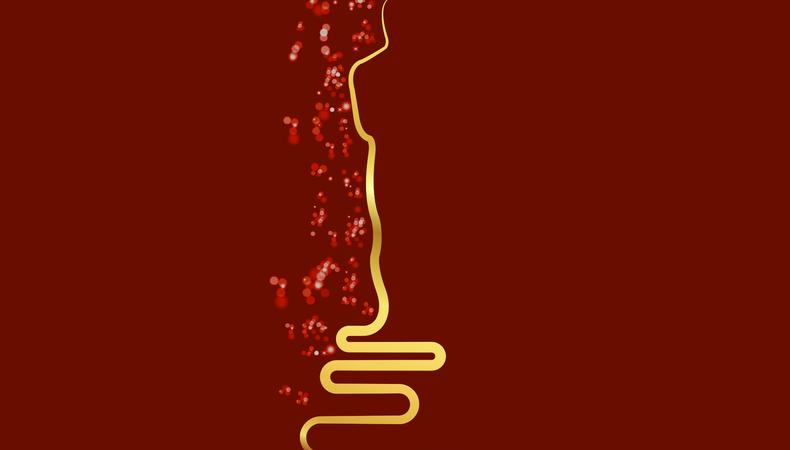 Want the inside scoop on all things awards? Welcome to Letter From the Awards Editor, our weekly series where Backstage's Jack Smart takes a look at the latest film and television news, industry trends, and awards projections that matter to today's working actor.
Dear Backstage reader,
Hello! This is your friendly neighborhood awards editor, Jack Smart. I'm here to guide you through Hollywood's thrilling, months-long process of opening envelopes and presenting shiny souvenirs, referred to by people in-the-know as awards season. Whether you're a diehard awards pundit seeking a flawless prediction record, or curious about the ins and outs of an ever-changing industry, or even a starry-eyed artist with an empty shelf waiting for trophies of your own, these letters will have something for everyone.
Each week we will explore a different part of awards season: What, for example, are the most nuanced strategies in launching an awards campaign these days? How are streaming networks, and the changing ways we consume entertainment, affecting the Oscars and Emmys? Was Scarlett Johansson really in so many movies this year that come Dec. 11 she could wind up with a record-breaking five Screen Actors Guild Award nominations?
To kick off this series, I'd like to do a quick introduction to what awards industry insiders call "Phase 1." Each year, by this time in the season after buzzy film festivals at Venice, Telluride, and Toronto have premiered some of the best of what's to come, award voters are compiling their shortlists. They don't have to pick their single favorite project or performance yet—that's what Phase 2 is for. Instead, it's about assessing all of the year's eligible contenders and deciding which are worthy of inclusion in the proverbial conversation and eventually on the nomination ballot.
This means the awards race is currently a wide open field. Practically anyone who wandered in front of or behind a camera in the calendar year of 2019 is in contention for nominations at the upcoming Film Independent Spirit Awards, Critics' Choice Awards, all the major guilds' awards, Golden Globes, British Academy Film Awards, and the big one: the Academy Awards. (Click here for our handy calendar.) Once Phase 1 wraps (this year, for instance, Oscar nominations voting closes on Jan. 7, 2020), the nominating committee chooses shortlists that become the official nominees for this year's award season.
But those nominators' shortlists are anything but set in stone during Phase 1, because there's also just a lot going on in the biz. Screenings, Q&As, events ranging from full-blown galas to garage parties (probably?), talk show appearances, press, press, more press. Because recency bias is a proven factor in awards results, many films or TV shows wait until now to have premieres coincide with their campaigns to stay top-of-mind. That's while films or TV shows from earlier in the year need to be relaunched to remind awards bodies they deserve attention. (I've got an invite in my inbox to see "Booksmart" again in theaters right now!) The other side of that coin is studios premiering projects after key award nominating windows must make sure advanced screenings have been made available to press and voters alike.
In some ways, it's my favorite time of year. (In other ways, it's so dark and cold by 4 P.M. in New York City that I've literally fled to Los Angeles until further notice.) Film Independent members are attending talkbacks with inspiring directors and readying to prove the indie scene is alive and well at the Spirit Awards. Each branch of the Academy of Motion Picture Arts and Sciences is considering the year's contenders, throwing both massive blockbusters and overlooked masterpieces into the mix for best picture. The SAG nominating committees for film and TV are perusing the special voting guides Backstage has (painstakingly!) published to put contenders on their radar. (Keep an eye out for the latter rolling out all this month.)
The point is, before Phase 2 arrives to anoint certain projects and performances, and by necessity remove others from the running, the possibilities are endless. November, in Hollywood, is a month for optimists. At this moment in the race, anybody could be in the running for a major Hollywood award. Even you.
Sincerely,
Jack
P.S.—Here's what else is on my mind this week: