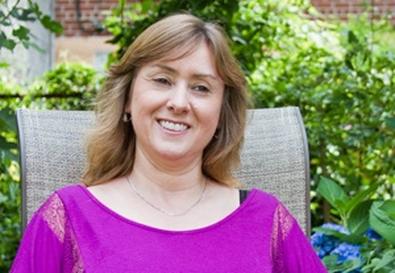 Linda Rohe
never envisioned herself as a talent manager while majoring in communications. But her career plans changed when she took a college job with
Rick Messina
, who was "a big-time East Coast comedy club booker," she says. "When he relocated to Los Angeles [to ultimately manage Drew Carey and Tim Allen], he left me his comedy club accounts. I was very lucky."
Rohe launched her Queens-based
Coastal Entertainment Productions
21 years ago, representing clubs and talent. In fact, because making a living on the comedy club circuit is virtually impossible for comics today, Rohe prefers to send her comedian clients out for TV, movies, commercials, and theater productions. "There's just not enough business in standup comedy," she says.
Her goal for all 18 performers on her roster is "to get them to the next level of their careers," she says. "On average they have five to 15 years of experience. Some have agents; others don't. For those that don't we try to introduce them to agents and arrange appointments with casting directors. We try to get them exposure."
Most of the talent comes through referrals from agents or performers who are already on board. But Rohe will view unsolicited submissions of emailed headshots, résumés, and links to reels. "We like union affiliation, credits, and training," she says. "Background work is fine, but we don't need to see that credit listed on the résumé. I also like cover letters that indicate dedication, experience, and drive. I need to see someone working the business full-time." A performer enrolled in acting classes or taking one-on-one workshops with agents or casting directors signals a seriousness of purpose, she says.
Reels must display professional snippets, preferably from film or television, but Rohe does not want to see self-created scenes unprofessionally shot. "If you do not have any professional credits, get into a university film or independent film production," she says. "These are fine for reels."
While repping talent, Rohe also expands her own professional network by coordinating star-studded events for such clients as Trump Taj Mahal in Atlantic City, Macy's, and the Staten Island Yankees. Not long ago, Rohe created a night of ballroom dancing at Trump Taj Mahal, featuring "Dancing With the Stars" instructors who functioned as judges. Rohe believes her events work is a further draw for her actor-clients, who view these stars and, by extension, their contacts "as people who can help them get their foot in the door."
Rohe is attuned to the changing landscape and firmly convinced that reinvention is necessary for survival -- even if that means launching into new arenas. "Because major stars are now auditioning for smaller films and television," she says, "lesser-known actors have to develop and pitch their own TV and movie projects. In five years, I think I'd like to get into TV production too."