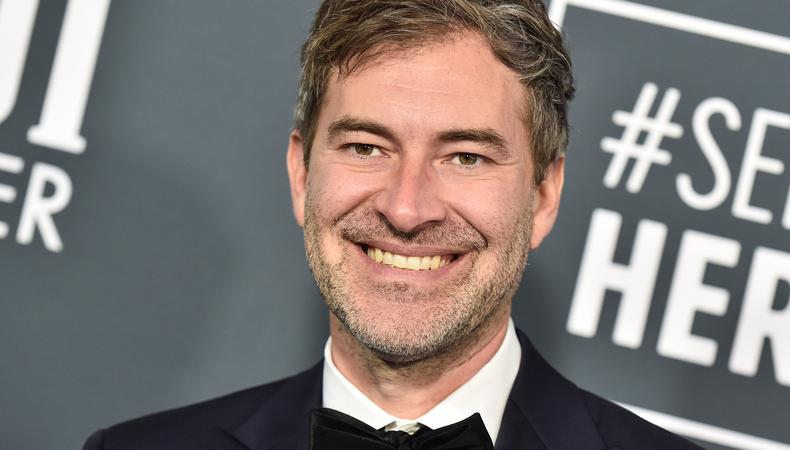 "In the Envelope: The Actor's Podcast" features intimate, in-depth conversations with today's most noteworthy film, television, and theater actors and creators. Full of both know-how and inspiration, "In the Envelope" airs weekly to cover everything from practical advice on navigating the industry, to how your favorite projects are made, to personal stories of success and failure alike. Join host and Awards Editor Jack Smart for this guide on how to live the creative life from those who are doing it every day. This episode is brought to you by AppleTV+.
Aspiring filmmakers may feel that there's a lot standing between them and their big break: inexperience, no funds, perhaps a lack of inspiration or time. But according to Mark Duplass, your restraints are what you can use to forge ahead and tell your story.
"When I'm talking to people who are struggling right now or even people who haven't really found their creative voice yet and are wondering what to do with themselves, I am very encouraging of embracing limits—and if you don't have that many limits, self-impose them, so that you can beat against those walls and find that as an inspiration to be creative," says the prolific producer, writer, director, musician, and actor. It's a philosophy applicable to any circumstance or stage in a storyteller's journey, he adds, including amid a global pandemic shutting down production and keeping everyone indoors.
"The history of my creative journey has been finding ways so that I am not floating in the sea of infinite possibility, which is in my experience a paralyzing sea. Working within limits and working within boxes has really helped me." That has been the guiding light in Duplass' career and that of his collaborator and brother, Jay Duplass. Their HBO anthology series "Room 104" is a perfect example of pushing at the limit of creative restraints, born out of the question, "How many stories can you tell inside of a 400-square foot box?"
The brothers' style of super-low-budget, highly naturalistic, independent film and television began with the humblest of big breaks: a seven-minute short that premiered at the 2003 Sundance Film Festival titled "This Is John," made for three dollars on what Mark Duplass calls his "parents' standard definition, a 30-frame NTSC home camcorder with a dead pixel in the center of it."
Since then, Duplass Brothers Productions has had a hand in bringing to the screen such indie classics as "The Puffy Chair," "Baghead," "Safety Not Guaranteed," "The One I Love," "Creep," "Jeff, Who Lives at Home," "The Do-Deca-Pentathlon," "Togetherness," and more recently, Netflix's "Paddleton" and "Horse Girl." In addition to drafting and editing the scripts, producing, directing, or acting, and usually some combination in all of the above, Mark Duplass is often mentoring others and leading small-scale filmmaking workshops. Despite his growing résumé of critically acclaimed projects, he understands the plight facing many aspiring filmmakers, and knows how to illuminate the path before them.
"I just want to stress to people, it's a very common thing to use your fear in a subconscious way to convince yourself that you don't have the tools you need to make your movie and that's why you're not succeeding," Duplass says, outlining in his "In the Envelope" interview some of the accessible technology and gear at every filmmakers' disposal today. "I think that a lot of young people are fed something about the word 'genius' that I find to be a little crippling. 'Well, if I can't be the Coen brothers and I can't see it all the way through the way that they do, then maybe I'm just not worth it or maybe I'm not good enough.' " Becoming a well-rounded artist, he says, is about embracing imperfection and churning out work until it improves. "Going to therapy, learning what your strengths are, checking your ego at the door, realizing that it's okay if you don't have it all is the way forward for most of us who are not the Coen brothers.
"I'm a very big fan of, 'What's the sword in your hand?' Don't go looking for other swords, swing the shit that's in your hand."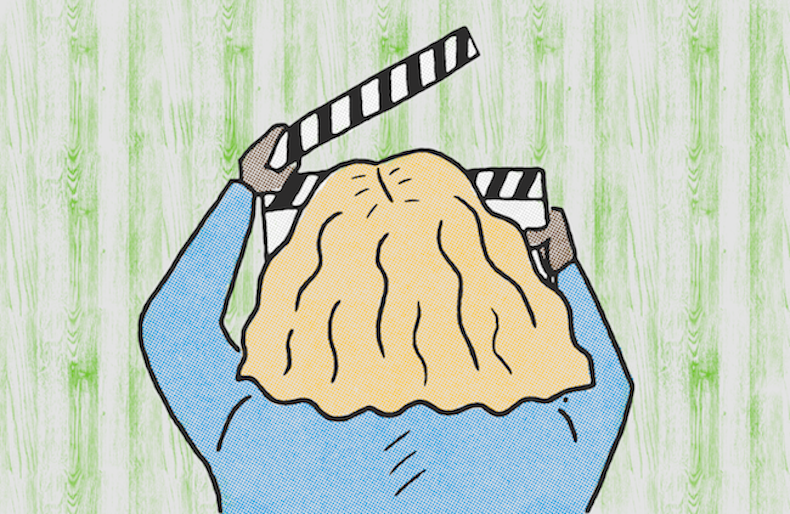 How to Make an Indie Film
Duplass provides helpful tips on drafting a script versus rewriting one, what he calls "escaping the critical part of your brain into the dreamier, deep-sea-fishing, creative side of your brain," and also gives his definition of the dreaded phenomenon known as writer's block: it's everyone's natural state. "I think writer's block is not the anomaly," he opines. "Writer's flow is the anomaly. It is the state you want to try to achieve."
Projects on which Duplass has only acted, like "The League," "The Mindy Project," "Goliath," and as of 2019, AppleTV+'s "The Morning Show," also inform him as a storyteller. "I pick up bits and pieces and I say, You know what? I can use this and incorporate it and bring it back to what I'm doing and expand my world." That goes for the impressive scripts from writers Kerry Ehrin and Jay Carson, and working opposite Reese Witherspoon, Steve Carell, Gugu Mbatha-Raw, Billy Crudup, and especially Jennifer Aniston. "I've learned from her [to] just be a kid, admit your faults, don't worry about when you're not getting it right," he says.
Finally, Duplass offers key advice to those in the audition trenches: "Get yourself to the place where you create your own work, and then you either won't have to audition or you won't be as worried about the auditions because you'll have your own ability to do your work." Tune in at any of the listening links below to hear more actionable advice from Duplass (and grab a pen and paper, as you may be inspired to take notes).
Listen now on:
Looking for remote work? Backstage has got you covered! Click here for auditions you can do from home!