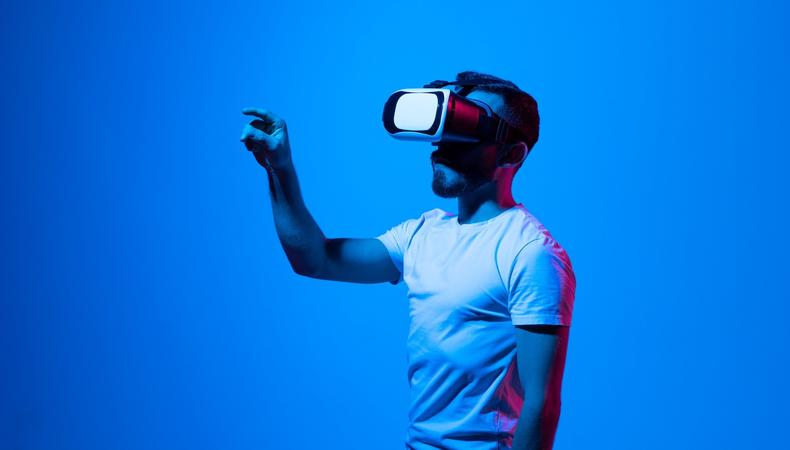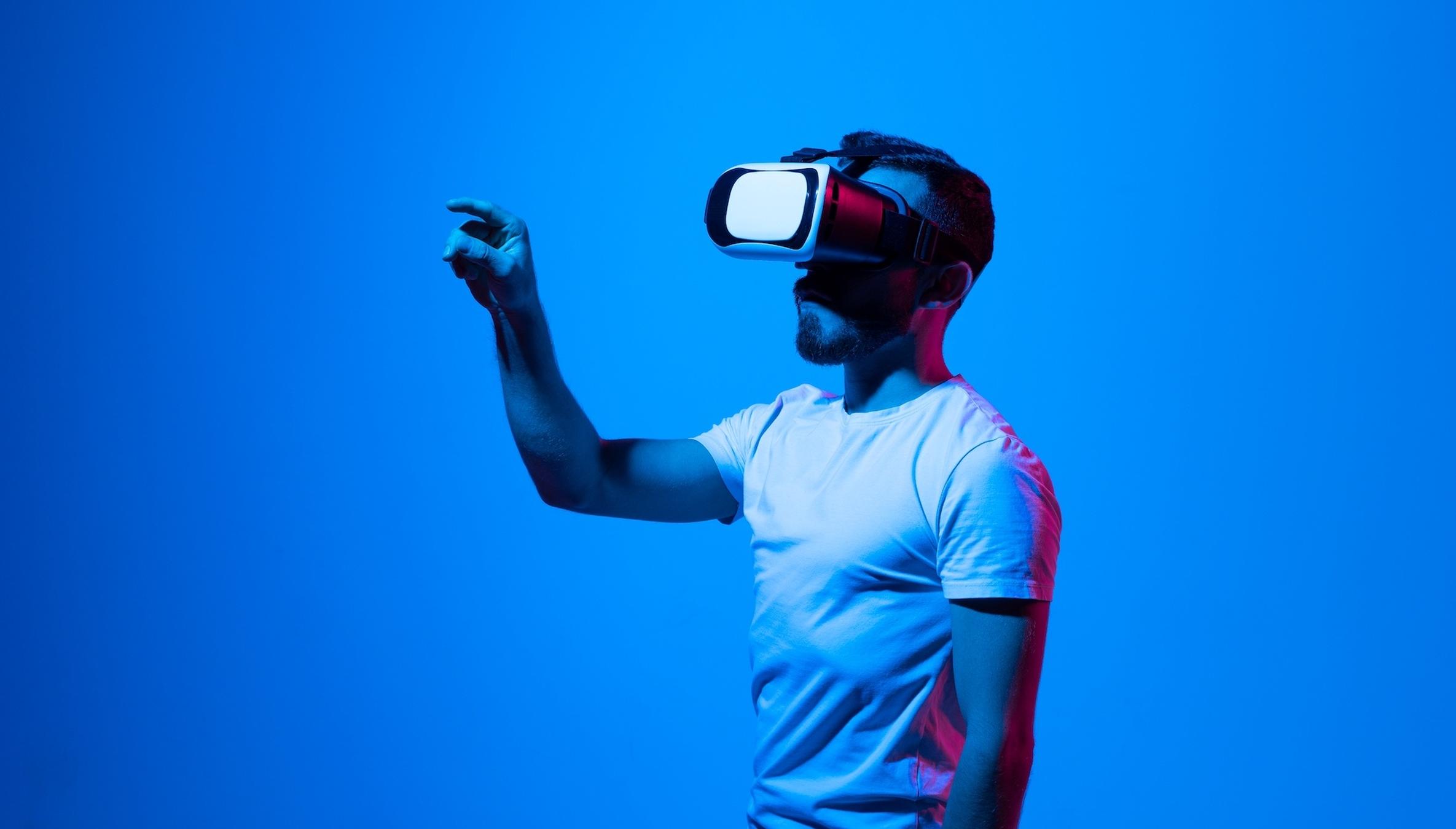 The metaverse is a virtual world or collection of worlds where users can interact through avatars, play games, and purchase virtual goods. Because users can enjoy immersive experiences without the limits of real-world constraints, it's no wonder brands are seeking to enter this new, virtually untapped space. By 2026, the metaverse market is expected to grow to over $670 billion. With that growth comes unparalleled marketing potential.
So, what are the benefits of marketing in the metaverse? And how can your brand capitalize?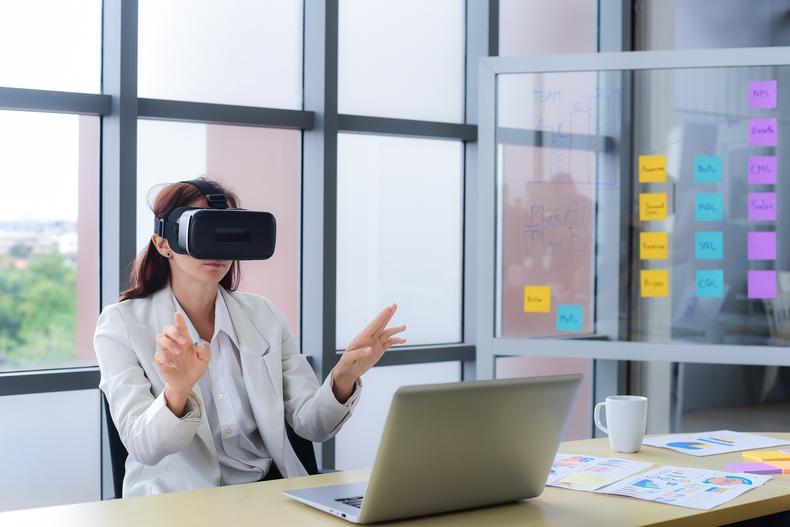 skipper_sr/Shutterstock
Gartner estimates that by 2026, 25% of people will spend at least an hour a day in this virtual world to carry out activities like shopping and socializing. It also predicts that the metaverse, with its immersive experiences and virtual spaces, will change the way people work by improving crucial metrics such as engagement and collaboration.
While the metaverse is currently dominated by big brands and global enterprises like Gucci, Coca-Cola, and Wendy's, small- to medium-sized businesses (SMBs) are making their way to this space. For example, direct-to-consumer cereal brand OffLimits offers toy NFTs, and streetwear brand the Hundreds sells its Adam Bomb Squad NFTs. Digital designers such as DressX are also venturing into the metaverse with their virtual creations. The good news for SMBs is that the metaverse is easily accessible and provides an avenue to market to a digital-native audience. Experts believe small businesses are the future of the metaverse, particularly in the fashion industry, where consumers are more likely to support brands that allow them to carve unique identities inside this virtual world.
Some benefits of metaverse marketing include: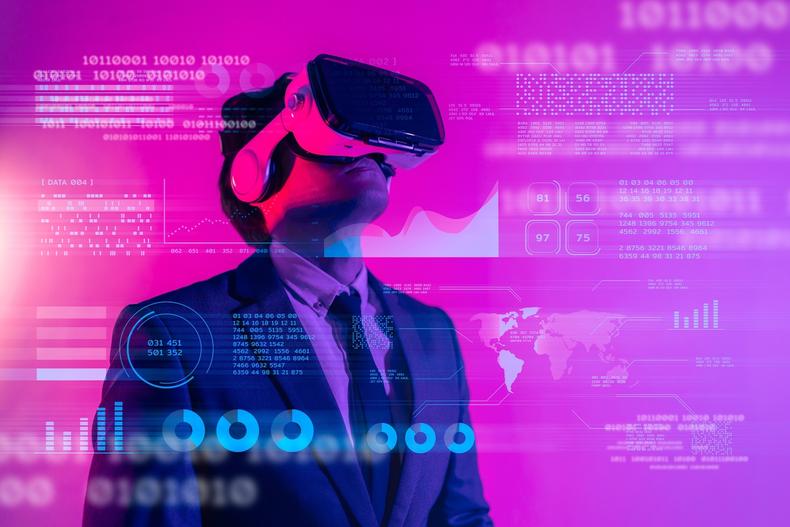 thinkhubstudio/Shutterstock
Marketing in the metaverse combines physical and digital elements, breaking the boundaries of how we interact with both physical and virtual realities. Much like the real world, you can use ads and product placements in the metaverse. However, you can also go a step further with experiential ads that let users interact with elements within your metaverse.
Metaverse marketing isn't just limited to big brands creating content. It's a disruptive, new practice that also utilizes user-generated content and influencer marketing.
Many individual creators are making their own NFTs, and some creators are partnering with brands or other popular personalities (take a look at the collaboration between Julian Assange and renowned crypto artist Pak, for example). It's not just creators making waves: Influencers are also making their way to the metaverse. On platforms such as Instagram, TikTok, and YouTube, influencer marketing is a prevalent, useful engagement tactic. So it's no surprise that influencer marketing is slowly but surely finding its way to the metaverse, as well—often in the form of digital avatars (some of whom, such as Lil Miquela, don't even have real-world counterparts).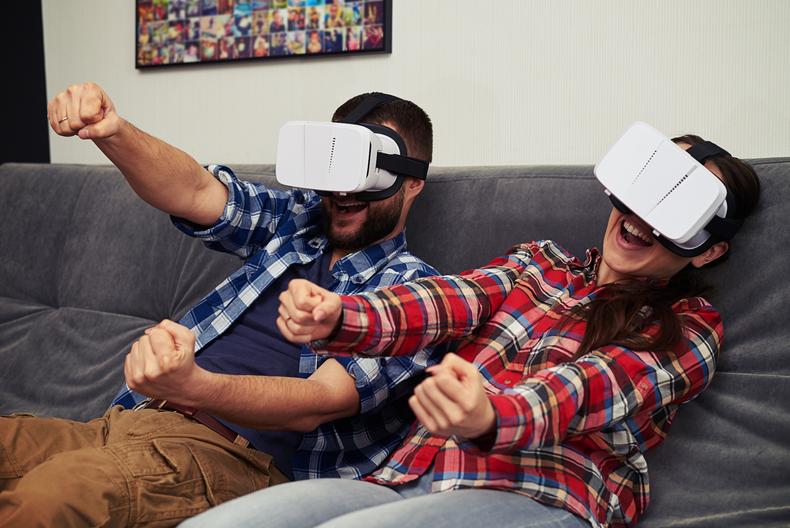 ArtFamily/Shutterstock
Finding the right talent is crucial for successful metaverse marketing. So how do you start the hiring process, and what factors should you consider?
Dejan Gajsek of Circuit Stream, an immersive technology learning and training platform, shared his thoughts on hiring talents for the metaverse: "Companies that are looking to hire metaverse-skilled talent will have to establish a baseline of understanding about the technology and evaluate the expertise of the candidate.
" 'Metaverse' means a lot of things to different people, which can sometimes add to the confusion of what we are actually talking about. The right candidate will definitely have a trail of published content and a network of credible experts that are already established in the industry. Ask for referrals. Ask about the short- and long-term future, and aim for clarity rather than complexity. Whoever can explain the technical jargon in plain English will enjoy the attention and have a shot of becoming a thought leader."
With that in mind, here are other key factors to consider:
Brand goals
Before hiring talent, establish what your brand needs from this marketing effort. Are you looking to grow brand awareness in the metaverse? Reach? Engagement? Do you want to break into the space with someone who already has an established presence in the metaverse? Finding clarity on your desired outcome will make sure you hire the right talent.
Talent acquisition
Will you be working with human creators, virtual influencers, or both? To find the right talent, consider whether a candidate has the right skills, attitude, and experience to fit with your brand. Don't pick an influencer just because they have millions of followers—instead, start by looking for those who already share your brand with their audience. Utilize relevant hashtags to identify influencers within your audience. Then, evaluate your pool of candidates by checking their engagement rates, how often they publish content, and whether or not they have a knack for creating authentic content and experiences.
The metaverse will change how organizations look for talent. It's possible to conduct avatar-based interviews and attend virtual job fairs. It's also likely that the metaverse will serve to strengthen the hybrid working models that many companies are already trying to implement. If you're working without the help of an agency, you can scout social networks, participate in virtual events, and be open to networking. Additionally, if you think you can't find the right talent, you can try expanding your search area. For example, companies can create virtual versions of their offices to conduct virtual job and hiring fairs.
Regulations
Despite being a virtual landscape, the metaverse isn't immune to issues that can have real-world implications, such as intellectual property rights, data security and privacy, and harassment incidents.
Budget
Transitioning to the metaverse can be an expensive endeavor. One of the most important things to consider before hiring talent is budget. How much can you afford to shell out for the talent? If you're planning to create your own virtual influencer, you may need to pay between $6,000 and $12,000. Collaborating with metaverse influencers also means spending a lot. For example, Lil Miquela's company is estimated to charge around $8,000 for each sponsored post, compared to around $10 to $10,000 per post on Instagram by a human influencer. The numbers, of course, can vary depending on factors such as the platform they're using, their reach, follower engagement, content type, and niche.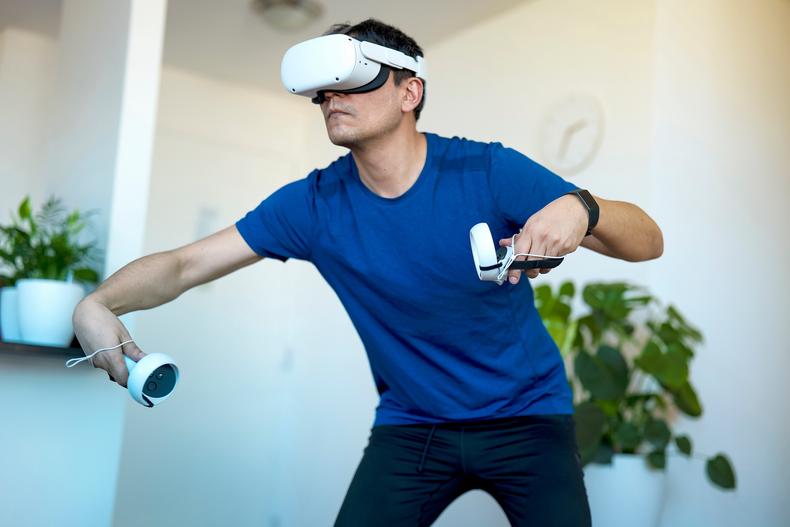 Myriam B/Shutterstock
In the metaverse, creators are free to build, explore, and establish identities. Brands can showcase products and solutions in novel, interactive ways. When it comes to marketing and what you can create, the options are nearly limitless. That said, there are some more popular, proven avenues for metaverse marketing, all of which deliver innovative, immersive experiences:
Influencers: Influencer marketing in the metaverse is a community-led movement to engage consumers in this new virtual world. We're also seeing the rise of metaverse influencers: virtual entities with similar roles as that of their human counterparts. Many global brands are engaging with popular metaverse influencers, including Lil Miquela and Lu do Magalu, or they're creating their own line of virtual influencers—such as Prada's Candy and Yoox's Daisy—in an effort to expand their reach in the metaverse. These digital idols, along with their human counterparts, are generating a huge following and creating branded content for companies.
Interactive live events: Virtual concerts and shows are now designed in such a way that they allow users, via their avatars, to actively take part in and experience these events, whether it's through games, VR technology, or other interactive elements.
Virtual worlds: This content transports users into a branded, virtual world where they can pretty much do anything, from playing games and shopping to interacting with other avatars.
Brand assets: Brands are making their own digital collectibles and virtual content, such as avatars and clothing, that they can market to their audience, who could either be long-time patrons or new customers interested in what these brands can offer them within the metaverse.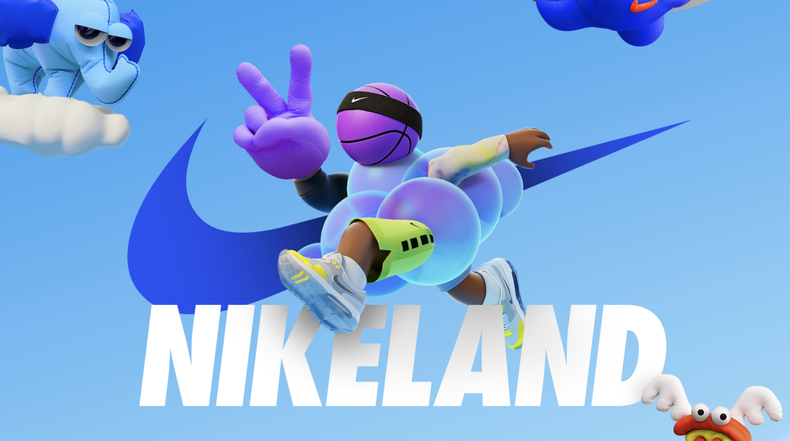 Roblox/Nike
What does successful marketing in the metaverse look like? Here are some brands that have carved a presence for themselves through innovative metaverse marketing strategies:
Nike: Nike was an early metaverse adopter. Together with gaming platform "Roblox," it launched Nikeland, a metaverse world that allowed fans to create avatars and play games for a chance to earn rewards, such as medals, clothing for avatars, and building materials, by doing real-life exercises and playing mini-games. Nike also offers products like virtual sneakers that Nikeland users can buy for their avatars. This move to the metaverse is one of the factors that helped Nike reach over $12 billion in revenue by August 2021.
Coca-Cola: While Coca-Cola doesn't yet have its own metaverse, the company tapped into the nostalgia of its sought-after branded collectibles, launching a collection of NFTs that garnered over $500,000 in a 72-hour online auction. Auction proceeds went to the Special Olympics International. Coca-Cola Creations, which include new products and events that span both virtual and real worlds, incorporate AR experiences that can be accessed by scanning a bottle or can. Coca-Cola's attempts to modernize its brand have helped it increase revenue by 30% and gross profit by 25% per Coca-Cola Creations launch.
Gucci: Partnering with "Roblox," Gucci launched the Gucci Garden in 2021, a digital-first approach to storytelling that allowed avatars to stop into themed rooms within the garden. The virtual products available within the experience were more affordable than traditional Gucci products. On average, a Gucci bag costs $2,377. Meanwhile, a virtual purse was sold for less than $6—or 475 Robux—although the average price of a virtual Gucci purse is $1,578.