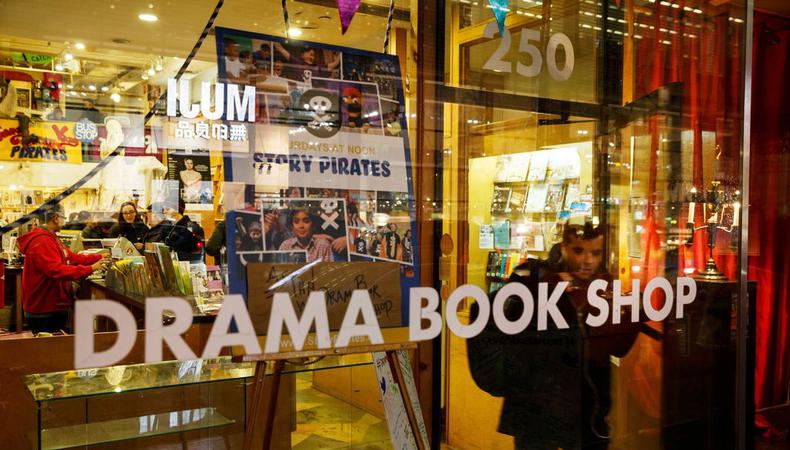 Finding an audition monologue that's right for you—and isn't overused—can be a challenge. So we asked the staff of New York's Tony Honor-winning Drama Book Shop to suggest 10 monologues for male and female actors that casting directors haven't already heard a thousand times.
Obscure monologues for men
Richard, 25–30.

In this dark comedic monologue, Richard explains how he and Kathie haphazardly got married in a frenzy of passion, and how they will be able to take care of an unexpected child when they can't even handle a dog.
Third, 20, athletic, preppy.

The character Third has two monologues. In the first, he is defending his thesis to his professor, who has accused him of plagiarism. In the second, he is speaking to his liberal peers in the cafeteria, explaining how their prejudice made him a conservative and reflects the liberals' loss in the 2000 presidential election.
Chris and Sal, 30s.

There are tons of comedic monologues for men in their 30s in this play. Chris, a burnt-out radical from the 1960s, has multiple monologues throughout, and Sal, a lawyer craving attention from Chris' wife, has one good one in the beginning. There is a comedic sense of desperation and need in all the monologues.
4. "Terre Haute" by Edmund White
Harrison, late 20s.

Edmund White fashions his powerful two-hander from the famed Gore Vidal–Timothy McVeigh correspondence. The play has dynamic two-character scenes and riveting monologues that are highly charged by James' persistent probing and Harrison's talk of the Gulf War, the FBI's involvement in the Waco/Branch Davidian disaster, his own military training, and his painful rejection by the Green Berets-events that propelled him to commit a terrorist attack in Oklahoma City.
Charlie, no specific age given.

In this charming piece, bartender Charlie explains to the girl he loves, Chickie, that he is honestly a Jedi warrior and protecting her is the only thing for which he would willingly lose his powers.
Other unusual monologues for men to consider:
"Middletown" by Will Eno (Mechanic, 40s)
"Jailbait" by Deirdre O'Connor (Mark, mid-30s)
"The Scene" by Theresa Rebeck (Charlie, 40s)
Obscure monologues for women
Trudi, late 20s–early 30s.

This very American monologue, at the beginning of a play steeped in British conduct, describes a trip across America that Trudi took with her father when she was 7.
Tracey, 17.

Multiple funny monologues for a dead beauty queen struggling to come to grips with her untimely demise. She is bitter that she was taken down before being able to claim the crown and ultimately just mad that she is dead.
Dawta, 20s, African-American.

Dawta is determined to make her family talk. She is the driving force of Debbie Tucker Green's short but powerful play. The opening monologue to her mother is just the beginning of her tirade intended to rip open her family's bleeding heart and make each member admit the horrific truth. Green's use of language will both challenge the actor and mesmerize the audience.
Lorraine, 50s.

In this monologue, Lorraine explains how she became pregnant by a boy who had just been drafted into the Vietnam War and how she lied to her daughter about what happened to the girl's father. Lorraine has always said he deserted her, even though his name is on the MIA list, and stands by the notion that he used the war as an excuse to run away from responsibility.
Molly, late 30s–early 40s.

Much of this play is devoted to Molly's direct address to the audience about how her life has changed since her teenage years and how she hopes to regain what she lost. It appears that her situation may change when she reunites with Ray, with whom she had a brief adolescent romance.
Other unusual monologues for women:
"When the Rain Stops Falling" by Andrew Bovell (Elizabeth, 30s)
"100 Saints You Should Know" by Kate Fodor (Theresa, 30s)
"Little Bird" by Mary Gallagher (Prandy, 22)
"From Up Here" by Liz Flahive (Grace, 41)
"The Triple Happiness" by Brooke Berman (Hope, 19)
"After the Revolution" by Amy Herzog (Emma Joseph, 20s)
"Saturday Night" by Jerome Kass (Rochelle, 20s)
The Drama Book Shop, the recipient of a 2011 Tony Honor for Excellence in Theatre, is located at 250 W. 40th St. in New York City.