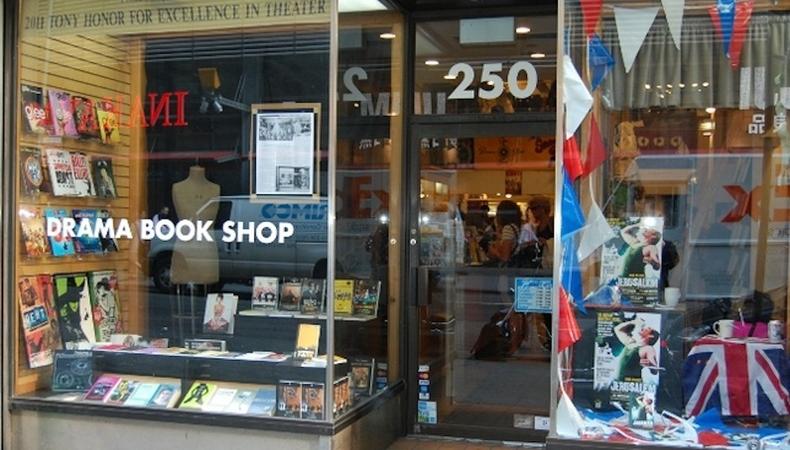 We love a great bookstore—there's no better place to draw inspiration, discover new scripts and audition monologues, or browse performance material alongside like-minded actors! Though big-box retailers have rivaled mom and pop shops across the country, these excellent drama bookstores continue to draw artists and theater lovers alike.
This legendary store in the heart of NYC's theater district has been serving actors for almost a century. The cozy store is jam packed with nearly every script you can think of, and also stocks theater textbooks, librettos, sheet music, and much more. Actors duck into the shop in between auditions and performances, and take advantage of the comfy seating to browse endless scores of material. A busy events calendar includes readings and signings with the world's most lauded contemporary playwrights, and creates even more opportunities for thespians to meet and network.
Know as the only remaining drama bookshop within Chicago's vibrant theatrical landscape, Trellis originally closed down in 2004. After recognizing the demand nearly 10 years later, Greenhouse Theater Center reopened the shop and adopted Trellis as part of its venue in 2013. Bookworms can peruse selected scripts in the Greenhouse lobby, or discover rare works in the second floor bookshop. The best part? As a busy home for independent theater companies, Greenhouse offers a stellar roster of live performances side by side with the books.
This massive bookstore in Manhattan's East Village offers thousands of new and used titles in all genres. Wander into the Strand's sizeable theater section to discover discounted classics next to rare scripts and anthologies, and cross your fingers that one of those lightly used covers has been previously blessed by a Broadway legend. You never know who might be clearing out his or her shelf.
Located in L.A.'s Los Feliz neighborhood, this independent bookstore (which boasts Jeffrey Tambor as a partner) sells a variety of literary genres to a diverse group of fans, including actors and other creatives drawn to the shop's funky artistic spirit. Find drama scripts and screenplays alongside other literary gems, and enjoy a lively roster of novelist interviews and readings in Skylight's cozy environment.
This epic, multi-story new and used book trader in downtown L.A. is a treasure trove of rare finds, graphic novels, records, and more. Housed in a lofty former bank, the Last Bookstore is the perfect place to find traditional bestsellers alongside long-lost LPs and rare art books. As a newcomer to the independent bookstore landscape (the shop opened in 2005), this creative's paradise also hosts book signings, readings, concerts, plays, and open mic nights to engage the local artistic community.
Inspired by this post? Check out our audition listings!