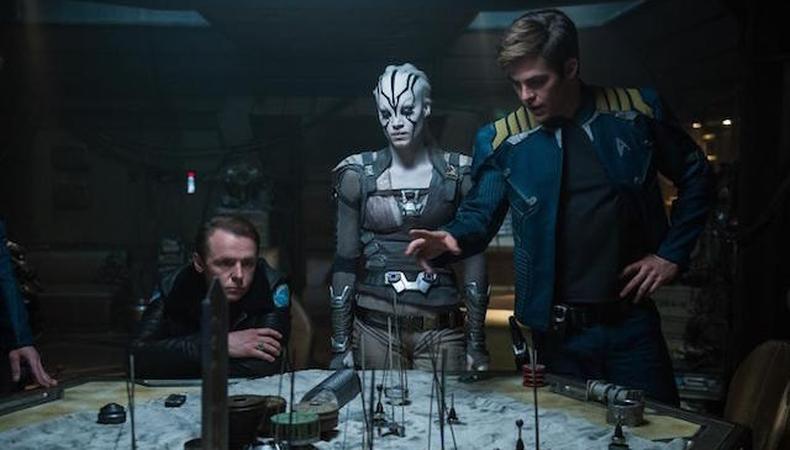 Although they're the lesser-known talent behind the onscreen stars, agents and casting directors are the oil that keeps a film, television series, or theater production running. Thankfully, they are given their due each year at the Heller Awards.
The 14th annual Heller Awards are right around the corner, hitting the Beverly Hilton Hotel on Thursday, Nov. 10. Presented by the Talent Managers Association (TMA), the awards honor the best agents and casting directors working today.
Past honorees include Jeff Witjas, longtime agent of Betty White, Mary Tyler Moore, and others; John Papsidera, whose casting director credits include Christopher Nolan's "Dark Knight" trilogy; Larry Thompson, who represents William Shatner and was agent to the late, great Joan Rivers; Sarah Finn, who cast "The Avengers" and "Guardians of the Galaxy"; and the list goes on.
Time and again, TMA has recognized the best of the best, and this year is no exception. The non-profit association announced Monday the 2016 nominees for this year's ceremony across its 12 categories: Adult Theatrical Agent, Youth Theatrical Agent, Adult Commercial Agent, Youth Commercial Agent, Voice Over Agent, Regional Agent, Feature Casting Director (nominee April Webster's "Star Trek Beyond" is pictured above), TV Casting Director, Commercial Casting Director, Voice Over Casting Director, Regional Casting Director, and Associate Casting Director.
Check out the nominees below, and stay tuned for more coverage on this year's Heller Award winners after the Nov. 10 ceremony in Los Angeles. For more information on TMA and its annual Heller Awards, check out talentmanagers.org. Click here to purchase tickets to the event.
ADULT THEATRICAL AGENT
Lorrie Bartlett, Lorrie Barlett
Jay Schachter, Abrams Artists Agency
Mike Baldridge, Momentum Talent and Literary Agency
Robert Haas, Innovative Artists
Mike Eisenstadt, Amsel, Eisenstadt, Frazier & Hinojosa Agency (AEFH)
Brett Norensberg, Brett Norensberg
YOUTH THEATRICAL AGENT
Meredith Fine, Coast to Coast Talent Agency
Emily Urbani, Osbrink Talent Agency
Domina Holbeck, Abrams Artists Agency
Julie Fulop, AKA Talent Agency
Barbara Coleman, Innovative Artists
Milton Pere, Amsel, Eisenstadt, Frazier & Hinojosa Agency (AEFH)
ADULT COMMERCIAL AGENT
Stephen DeCayette, Prestige Talent Agency
Hugh Leon, Coast to Coast Talent Agency
Nancy Luciano, Luciano Reeves Talent
David Ziff, Cunningham Escott Slevin & Doherty (CESD)
Samantha J. Daniels, Mavrick Artists Agency
YOUTH COMMERCIAL AGENT
Carol Lynn Sher, Cunningham Escott Slevin & Doherty (CESD)
Jeremy Apody, Abrams Artists Agency
Candace Stewart, Prestige Talent Agency
Sydel Lisi, Coast to Coast Talent Agency
Dawn Osbrink, Osbrink Talent Agency
Bonnie Shumofsky, Abrams Artists Agency
Philip Marcus, Clear Talent Group
VOICE OVER AGENT
Melissa Berger-Brennan, Cunningham Escott Slevin & Doherty (CESD)
Portia Scott, Coast to Coast Talent Agency
Maureen Rose, Osbrink Talent Agency
Brittany Balbo, UTA
Izzy Arias, UTA
Wes Stevens, Vox
REGIONAL AGENT
Joy Pervis, J Pervis Talent Agency
Gail Houghton, Houghton Talent
Ashley Pomes Wilkinson, Clear Talent Group South
Angie Moncrief, Action Talent
FEATURE CASTING DIRECTOR
Kim Coleman, Kim Coleman Casting
Francine Maisler, Francine Maisler & Associates
Aisha Coley, Aisha Coley Casting
April Webster, April Webster & Associates
Mary Vernieu, Betty Mae Casting
Kimberly Hardin, Kim Hardin Casting
TV CASTING DIRECTOR
Krisha Bullock/Jamie Snow, Bullock & Snow Casting
Suzanne Goddard-Smythe, Suzanne Goddard-Smythe Casting
Allison Jones, Allison Jones Casting
Eyde Belasco, Eyde Belasco Casting
Jennifer Cooper, Jennifer Cooper Casting
Leah Daniels-Butler, Leah Daniels-Butler Casting
COMMERCIAL CASTING DIRECTOR
Dan Bell, Dan Bell Casting
Ross Lacy, Ross Lacy Casting
Michael Sanford, Sanford Casting
Francene Selkirk, Shooting from the Hip Casting
Anissa Williams, Anissa Williams Casting
Liz Lewis, Liz Lewis Casting Partners
VOICE OVER CASTING DIRECTOR
Ivy Isenberg, Isenberg Casting
Jamie Sparer Roberts, Walt Disney Studios
Linda Lamontagne, Linda Lamontagne Casting
Julie Ashton, Julie Ashton Casting
Kevin Reher
Natalie Lyon
REGIONAL CASTING DIRECTOR
Annette Stillwell, Stillwell Casting
Jen Kelley, Big Picture Casting
Rhavynn Drummer, Tyler Perry Studios Casting
Elizabeth Coulon, Coulon Casting
Meagan Lewis, RPM Casting
ASSOCIATE CASTING DIRECTOR
Gina Gallego
Jason B. Stamey
Ally Bader
Jeremy Gordon
Julie Gale
Monica Kelly
Looking to book your next gig? Check out our Los Angeles audition listings! And for acting advice, visit Backstage's YouTube channel!