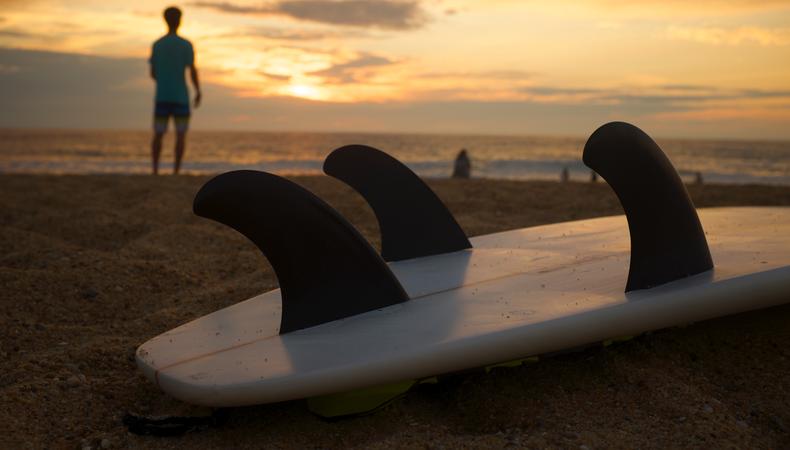 Your name is valuable. It is your history, your legacy. And whenever you find yourself nervous in an audition or excited about an opportunity, remember that you do not stand alone but with all who came before you in support of your unique voice. Any dream or goal is not achieved alone but with the keen eye and vision of those who believe and support your process and accomplishments. With that said…
Hello, my name is Caroline Liem. Today I am a Backstage Expert. Tomorrow I will be a casting director auditioning actors for an upcoming project and the next day I will be a scuba diver hoping to see sharks or dance with a seal. My life is varied on purpose—our lives should be filled with achievements on all levels in anything that brings us the most joy.
It may happen as envisioned or materialize in an unlikely way, but it will happen when preparation meets opportunity or, as I like to think, joy meets purpose.
Sometimes we find comfort in the everyday routine. But it's the small differences (or risks) in the every day that contribute to the big life experiences. Seemingly insignificant moments you add to your personal life contribute to your professional one.
READ: 3 Tips for Managing the In-Between Moments
What excites you? What interests would you explore outside of acting if you dared to balance your professional pursuits with personal ones? In school, students are offered a variety of subjects, electives, and activities for the purpose of education but also to develop a well-rounded person. For any job, in addition to the skills required, there are inquiries about what you enjoy personally. Maybe you love gymnastics or horseback riding. Maybe you bake the most amazing snickerdoodles or speak several languages or volunteer. All those personal pursuits are what make you unique, interesting, and interested.
What does this have to do with acting? Because what really excites you is acting, right? It's about performing, the immediate response from an audience on stage. You love TV and film and dance and music and writing, and you want to do it all. Great! Your training will prepare you for longevity in the craft but your curiosity about life, what's out there past the lens or beyond the stage, deeply informs what makes you unique. No one else will have that personal insight and it should be drawn on as you research and prepare the role.
Your study and training tell us how serious you are about your work. Your hobbies and outside pursuits tell us you're someone who engages in life and brings a personal point of view to the table.
At the end of the day, we (casting director, producer, director) want to see the authentic and truthful you and not what you think we want to see or some impression of someone else. Just you, living out loud.
Parts of this article were inspired by voice expert David Coury.
Get all of your acting questions answered by peers and experts on the Backstage Community forums!
The views expressed in this article are solely that of the individual(s) providing them,
and do not necessarily reflect the opinions of Backstage or its staff.