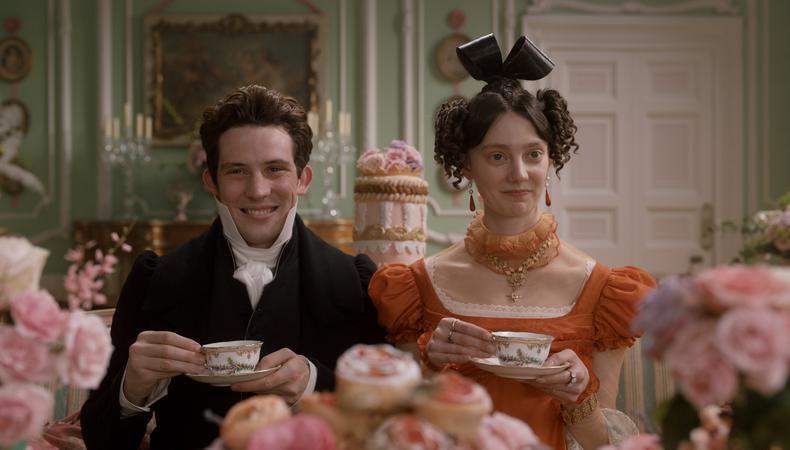 Of all the films released in 2020, perhaps none other is more memorable in terms of aesthetics as "Emma." Even just a few minutes in, it's clear just how much work and care went into every single detail of every single set and location. From wall colors to furniture fabric, the production design is a candy-colored dream that seriously enhances the story of youthful romance, hubris, and comedy.
Behind the design aesthetic is Kave Quinn, an industry vet who has also lent her talent to projects like "Trainspotting" and the recent Hulu breakout, "The Great." Talking to Backstage, Quinn discussed what, exactly, goes into the work of a production designer, the training she recommends to anyone aspiring to get into this line of work, and the immense amount of collaboration that goes into building worlds via locations and sets.
What does a production designer do?
A production designer is employed to give a cohesive look to a movie, which is decided with the use of locations and set builds. They work closely with the director, DP, key location manager, and set decorator to facilitate this process.
Within the art department, there is often a full team of skilled technicians/art directors and assistants who draw up the sets and locations under the direction of the designer. A construction department facilitates any location or set builds. The production designer and set decorator coordinate their ideas and employ a prop department to work with furnishings and props to dress the sets and locations. There is also a graphics department that designs anything from paperwork to artwork to posters within the set decoration department.
How did you become a production designer? What was your first production job?
I initially started in the industry in costumes, having studied fashion design. My way into costume—and then production design—was by designing student films and pop promos. I then worked in assistant roles in many areas of costume and art departments [before] designing my first feature film, "Shallow Grave."
What kind of training did you need/have to get started in production design?
I did a technical drawing course to learn to draft. I had always had an interest in art, architecture, and design, which is essential. I also think you need to work within the art department to see the various skills that are needed as a trainee.
What training/background would you recommend an aspiring production designer have?
A degree in art, architecture, or design is essential. Drafting is an essential tool as well, as is design and film knowledge. A degree from a film school [can also be] a huge benefit.
What does a day in the life of a production designer look like?
It's different every day! However, to give you an example of a more colorful day...For my work on "Emma." I needed to map out and decide on/tweak colors, wallpaper, and other furnishing fabrics for each room of Hartfield [Emma's home], for which we were using Firle Place. Early on, we had decided on colors for various rooms with Alex Byrne, the costume designer, since she needed a long lead time to dye and make the costumes). We had swatches of Alex's fabrics and large swatches of our wallpaper, paint, curtains, and other furnishing fabrics that we'd decided on for our color story so see how they worked room by room. Autumn [de Wilde, director], Chris Blaufelt [DP], and Stella Fox [set decorator] walked through each room [of Firle Place] with these swatches, fine-tuning and checking. We decorated practically every room in Firle Place to the candy-colors we had chosen for Emma's world.
What is the first step you take when you're hired?
I am employed early on in pre-production—14 weeks prior to shooting for "Emma." Helene Lenszner, the key location manager, had started to look for Emma's house after Autumn and I briefed her in our ideal style of her house. She and her scouts scoured the U.K. for the right place, and we took Autumn out early to get a feel of what she liked and didn't.
Then Helene and I visited the narrowed-down list of houses. This was still a pretty large list so it was a lengthy experience during the shortened daylight hours of the winter months. During this early prep period, I was pulling together my references and moods for all locations and sets: the first five weeks were spent finding main locations and moods, and then when [the location for] Hartfield was found, we moved into designing what was going into each space and possible builds. Then all the remaining locations had to be found, scouted, and designed.
"During the early prep period, I pull together my references and moods for all locations and sets."
When principal photography started, what did your days on set look like?
On day one of principal photography, we started to film Mrs. Goddard's interior/exterior, which we had spent the week before redecorating and dressing—all while still being in major construction at Hartfield. Geographically, they were not near each other: Goddard's was in Oxfordshire, Hartfield was in East Sussex. So I was on set early (approximately an hour before call) to walk Autumn and Chris (Blauvelt, DP) through the sets with Stella and Mary Buri, my onset art director. I stayed until approximately 11 p.m. to make sure all was running smoothly and then drove to Firle place to check on the construction and painting/dressing. Every day was different since locations [were spread across] Wiltshire, Gloucestershire, Buckinghamshire, Oxfordshire, and East Sussex.
What do you look for when hiring your team?
A team that is creative and visual but also extremely practical and with the right technical skills.
What's the process like for getting a production designer job?
I have two agents that represent me in the US and U.K. I am usually approached through them or sometimes directly if the director/producers have worked with me before.
What advice would you give an aspiring production designer that you wish you'd had when you were first starting?
Be aware that making films is a complex process with many people involved and you need to listen and collaborate with the filmmakers and crew you are working with.
What are some of your favorite moments of great production design? Any projects you're particularly inspired by in your work?
"A Matter of Life and Death" for the juxtaposition of black and white scaled sets. "Red Shoes" for the colors and sets. So many moments in "The Shining": the ballroom with and without the ghosts, the lift with blood flowing, the maze, the twins in the corridor. "2001: A Space Odyssey" for the incredible space station design and the engineering in the filmmaking process.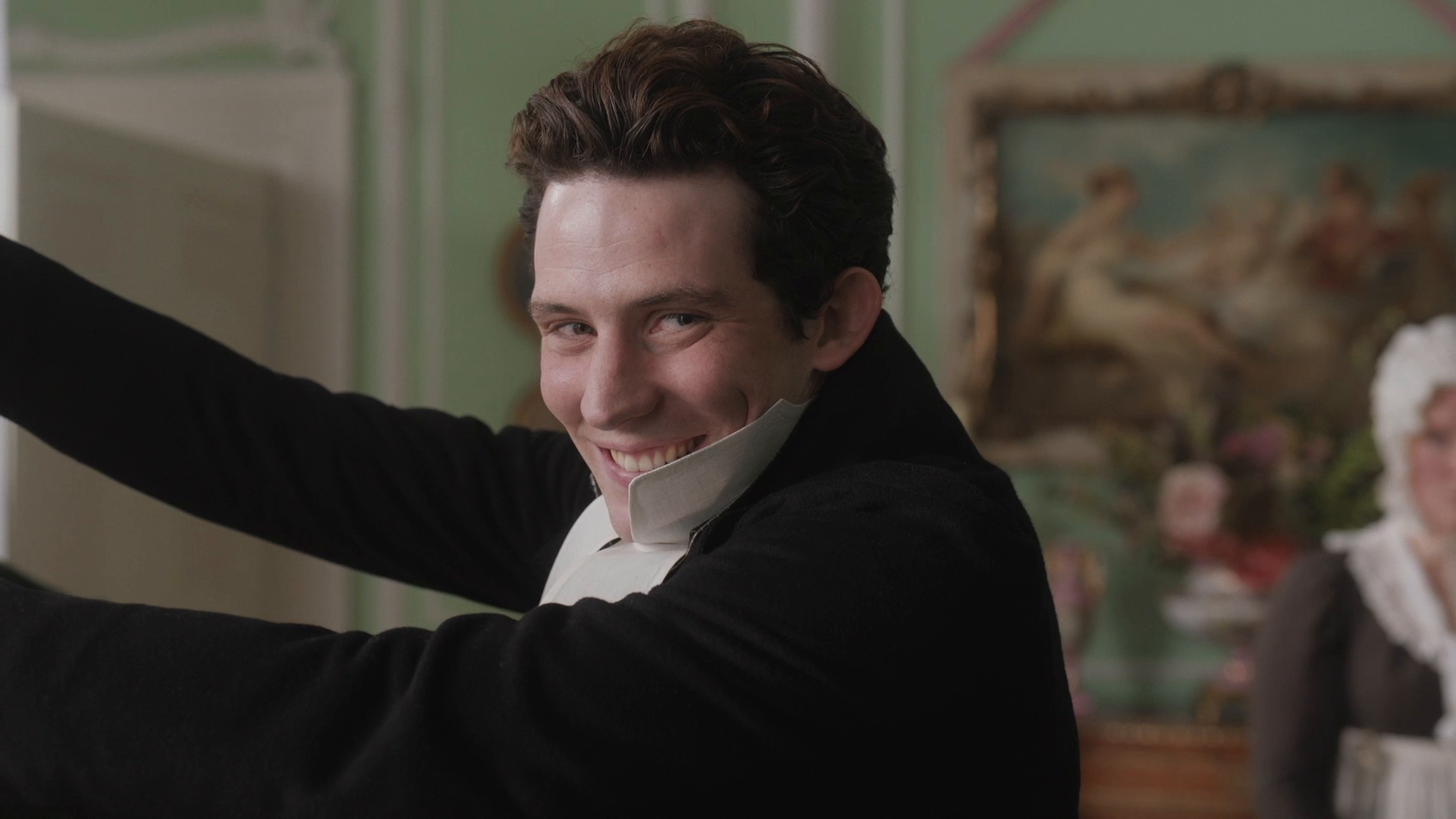 For more on how to get work on a film crew, visit Backstage's crew hub!