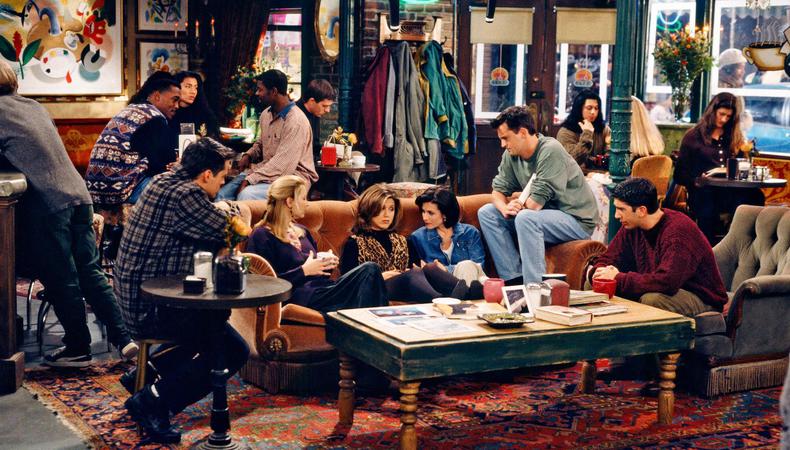 Set Decorator Job Description: What Does a Set Decorator Do?
The set decorator is responsible for fulfilling the production designer's vision via the "set dressing" or decor elements within a set: lighting, art, furniture, collectibles, drapery, floor coverings, technology, garden sculptures, streetlamps, etc.
"The [production designer] is responsible for the overall look. They come up with the concept for the space. The set decorator, my role, provides all the details (e.g., furniture, drapery, artwork, and all the "stuff" that makes the space look real i.e. anything not nailed down)," says Amber Haley ("Insecure," "American Crime Story"). "This texture helps provide the backstory of the characters and give life to the set."
Echoing that sentiment, Katie Spencer ("Atonement," "Sherlock Holmes") says, "A good set feels [like] the decor came together over time…. There is a sense of history and layers, and a little real-life clutter. You want it to feel personal."
A set decorator is usually hired early on in the pre-production process when "it's mostly [about] finding all the right items." During this period, they're also involved in production meetings, location scouts, and meetings with the director to make sure everyone is on the same page, as well as budgeting—buy or rent? Create something custom or alter an existing piece?
"If you're lucky, you get to sit down with the director or writer and ask some questions...How much money does this character have? Where and how did they get their furniture? Was it given to them, did they find it at thrift stores, or did they hire a designer?" says of her process.
(It's important to note that the prop master deals with anything an actor picks up and handles, so there can be crossover and collaboration between the set decorator and the prop master.)
Once cameras are rolling, the set decorator's job is typically finished—though they are on standby. "I usually feel like if I'm on set, something is wrong. I should be two steps ahead of everyone," says Kimberly Wannop ("Veep," "Parks and Recreation"). "Once the actors get there, it should be done. We've built it, the camera is there, and it has to be ready to go. My biggest fear is they're waiting on something for me."
Department
Art
Alternative Titles for Set Decorator
n/a
Crew Hierarchy
The set decorator is the head of their team and manages assistant set decorators and leadmen, assigning out tasks and making sure everything is running on schedule and within budget. They report directly to the production designer and collaborate with the writer, director, and prop master.
Set Decorator Salary
A set decorator's salary can range from $50,000 to over $200,000 annually.
While this may seem like a giant gap, keep in mind that it includes everything from small, low-budget productions to a 22-episode TV series to a big-budget studio film. In fact, a 2016 report from Vanity Fair found that a set decorator on a $200 million film can make up to $178,000, just for that one project.
Set decorators are represented by IATSE Local—Affiliated Property Craftspersons—which means members receive set rate minimums on union productions.
How to Become a Set Decorator
Many set decorators begin their careers as PAs or art department assistants, learning and making connections as they go. "I got a job [as a] PA on 'Malibu, CA' [and it was] so perfect," says Wannop. "I worked in the office and on set. I got the best of both worlds. [Then] I worked my way up through almost every position, into the art department." From there, they can move into a set dresser or leadman role before taking on set decorator jobs and, eventually, production designer.
Set Decorator Required Experience + Skills
While some set decorators do attend film or design school, no formal education is required. Leslie Morales ("Stoker") puts it bluntly: "The educational background doesn't seem to matter. It's far more what you've actually done on film. If someone's interviewing me, they know my eye and my style, they know the directors and production designers I worked with. For most decorators [it] has much more to do with the work that you've done than any specific education that you have." That said, courses in art design, interior architectural design, and interior design can be helpful.
In terms of skills, proficiency in drawing is encouraged—many set decorators sketch and storyboard in the initial planning stages—as is patience. It can take hours of research and even more hours of scouring rental houses and vintage stores to find the perfect piece for a set.
Finally, set decorators must observe, constantly. Lori Mazuer ("The Mindy Project") says, "Observe how everyone lives. You never know what kind of apartment or house you will need to create. In a sense, you have to be able to empathize with every kind of character [from a] serial killer to a nun, to a single mom."
For more on how to get work on a film crew, visit Backstage's crew hub!