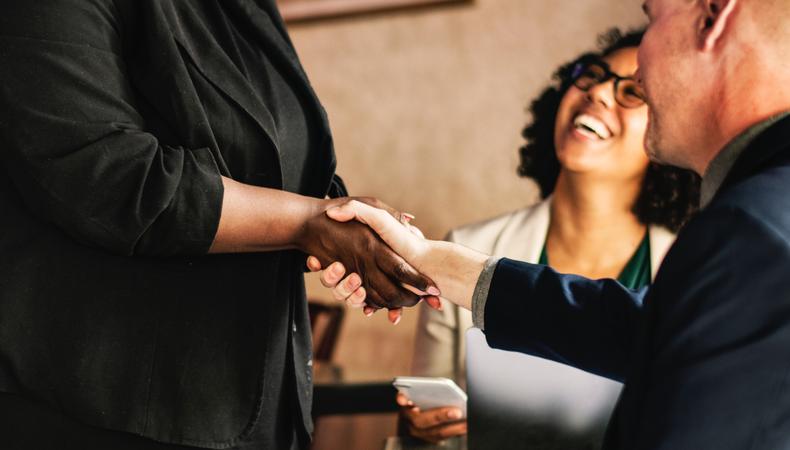 When an actor says, "My manager isn't getting me out enough," what they need to remember is that it's not a manager's job to get an actor auditions. Rather, a manager's job is to develop and guide an actor's career. Hear that? If a manager gets an actor auditions, that's a bonus. And in case you didn't know, it's actually illegal for a manager to procure work for you unless they're working in conjunction with an agent.
A manager will take you on as a client because he or she sees talent and wants to be part of developing a long-term career with you. In the beginning, they help you develop your package, get you an agent, explain the business, and help you make contacts. The more successful you are, the more involved they become and the more work they have to do to manage you: coordinating and managing your schedule, overseeing you publicity, determining which roles you're going to take or pass on, setting up your team of advisors (tax professionals, lawyers, publicists, etc.). Managers read scripts with you, may be on set with you, support you emotionally, and are the person you can rely on through the stresses and demands of a successful acting career.
READ: How to Know if a Management Company is Legit or a Scam
When your manager gets you an agent, both your agent and manager submit you for potential jobs. In other words, they are both giving you exposure to casting directors. When an audition comes in from your agent, it may be the case that it was your agent who submitted you or vice versa. Too often, actors feel their managers or agents aren't getting them enough auditions, but it's the teamwork that occurs over time that gets you in the door.
Do you really think your agent or manager just submits you a few times and casting comes running for you to audition? Trust me, it doesn't work that way. Casting has thousands of other actors they're already familiar with, who they've worked with before and loved. If you're a new face, your manager or agent may have to submit you for a while before casting will start letting you come in.
Once you do start getting work, remember that your manager and agent are partly to thank. Just because it may have taken longer than you want for doors to open, that doesn't mean it's time to find new representation who can "do more for you." Your agent and manager have spent years kicking down doors and putting in time and effort, even when you weren't making any money, which means they weren't, either. So the commissions you earn when you do start to make money? That belongs to your agent and manager.
Of course, it's totally possible that if you're not getting any auditions, it may be your fault. Maybe you have a lousy headshot and can't afford new ones or a mediocre demo reel or incomplete online profiles. You may not be building relationships through self-submissions or creating your own content. You may not be meeting people or networking. You may not be following up with the contacts you do meet. You may not be volunteering on other people's projects. Your acting skills may not be good enough. Your marketing materials may not pop. You may not understand how the business works. None of this is the fault of your agent or manager. Representatives get paid between 10-20 percent because they only do 10-20 percent of the work. You, the actor, is responsible for the rest.
Until you figure out what your 80-90 percent is, you will always blame your representation for your lack of success. You'll jump from agent to agent, manager to manager, always hoping they will be the magic bullet. But the cycle will keep repeating until you take responsibility for your own career. Only then can you representation do their jobs correctly. No one can work harder for your career than YOU.
Get all of your manager questions answered by peers and experts on the Backstage Community forums!
The views expressed in this article are solely that of the individual(s) providing them,
and do not necessarily reflect the opinions of Backstage or its staff.