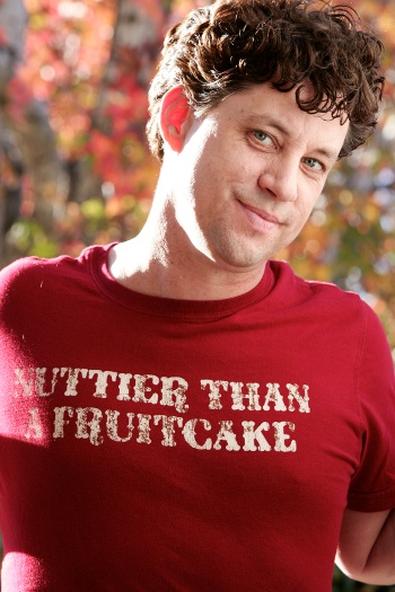 Winning five out of the six categories in which he was nominated, Chambers Stevens is getting some well-deserved recognition in this year's Backstage Readers' Choice Awards. His categories (L.A. audition technique, L.A. acting school/coach, L.A. acting class for kids, L.A. monologue coach, and acting technique book) reflect the variety of work into which Stevens delves.
Channeling his expertise from the many different aspects of his career, Stevens developed his audition technique from watching audition tapes with his wife, producer Betsy Sullenger (Disney's "Liv and Maddie"). "My technique is not something that I just kind of guessed. All the auditions are on tape, and I get to watch the auditions, go over auditions—I'm learning every day. As the major corps is changing, I am developing and changing, too," he says. "It's not just some static thing that I came up with years ago."
Changing and developing as well are Stevens' books, the "Hollywood 101" series. A winner for acting technique book, "The Ultimate Commercial Book for Kids and Teens: The Young Actors' Commercial Study-Guide!" is just one of seven in the series.
"I noticed that commercial books left out the most important part," Stevens says. "They covered how to get an agent, how to stand, what to say, but they didn't have any commercials to actually practice with."
Also part of the series are monologue books for kids, composed of completely original pieces. "The books that were for kids didn't sound like real kids talking so I tried to write really modern monologues, and because of my studio I was able to bring kids in and [they] would say, 'Chambers, kids would never say that,' and then I'd be able to change it," he explains.
Beyond just writing them, Stevens also coaches his students on monologues. "I think a good monologue has to have a twist in it," he says. "You have to think of it from the viewpoint of the producer—he watches 50 monologues and they're all the same, and then he watches one and bam, it twists… You love it."
Thinking from the viewpoint of the producer, Stevens says even dramatic monologues need to have some humor. "If you watch a bunch of monologues in a row when you're a producer and they're all dramatic, there's this pain and you have a hard time [as a performer] keeping their attention," he says.
Finally, "a monologue for an audition is not the place to stretch. Do what you're good at," he says. "People always show up and say, 'I want to do a monologue like Tom Cruise would do,' and it's like, 'You're never gonna get hired; this is not the time to work on that.' "
Though Stevens is busy putting out three more children's books this year and working on his goal of teaching a workshop in every state in the country (15 to go), he encourages people to reach out to him for coaching. He provides his email address in his books, to which you can send him a taped monologue and he'll provide feedback at no cost. "People did that for me and that's what made me the person I was able to become," he says.
Of his five wins, the teacher-writer-coach says, "Back growing up in Nashville there was nothing to do, so when people would go to New York City and bring me Backstage, I'd pore over it bit by bit and just dream of a different life than I had, so it's really an honor."
Check out interviews with all of the 2014 Readers' Choice winners, coming to you throughout the week!