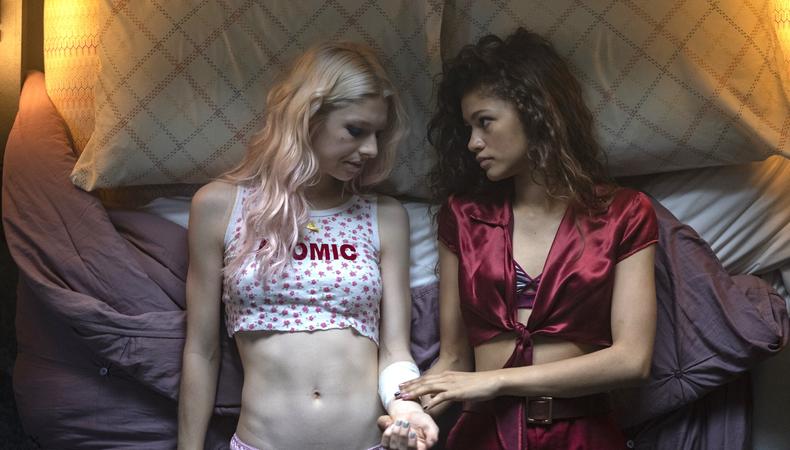 If you've watched a minute of recent shows like "Big Little Lies," "Fleabag," or "Euphoria," you know (almost as well as the casts do) that some professional and prestigious acting jobs require an employee to simulate acts of flirtation, kissing, sex, nudity, and even sexual abuse. Pre-#MeToo parameters around these types of scenes were loose at best, with actors and sometimes their directors taking on the brunt of work around creating an intimate sex scene on camera.
Post-Weinstein revelations have led to a greater job market for intimacy directors, who can rehearse and block these sexually related scenes with the actors involved. SAG-AFTRA, the nation's union for screen talent, recently announced its aim to standardize the practice of intimacy direction on all union projects.
As Backstage first reported last year, intimacy direction has been gestating in the field for roughly 15 years but has recently experienced a surge. Though it has been common for a stunt coordinator or fight choreographer to design combat scenes on stage or screen, the same standards are not typical for scenes that depict sexual activity.
"[W]e're at this emotional revolution where we're saying that actors' psychological and emotional health is just as important [as their physical health]," said Jessica Renae, a Ph.D. student studying intimacy direction.
The nonprofit Intimacy Directors International (IDI) has been leading the charge in training intimacy directors since the organization's founding in 2016 by Tonia Sina, who developed the method in 2004. Co-founder and associate director, Alicia Rodis will be the point person working with SAG-AFTRA in creating protocols for vetting intimacy directors, and ensuring that they're on set. The union also hopes to create best practices for actors appearing nude or in simulated sex scenes.
"Our goal is to normalize and promote the use of intimacy coordinators within our industry," said SAG-AFTRA's president, Gabrielle Carteris, in a statement. "Intimacy coordinators provide an important safety net for our members doing hyper-exposed work."
As reported in The Washington Post, television projects that emphasize intercourse—like HBO's "The Deuce" or Netflix's "Sex Education"—have embraced the counsel of an intimacy director, ensuring that actors feel safe when playing emotionally vulnerable and potentially dangerous scenes.
Renae, who also serves as the managing director of IDI, told Backstage that intimacy direction, "lays down a roadmap for actors to follow. We talk about consent, we talk about where hands are supposed to go—what is the story we're trying to tell? This way, when actors are in the moment and rehearsing, they know exactly what they are consenting to at all times, and they're never left up to the variable of what another actor feels like doing that day."
The collaboration with Rodis and IDI is the latest action the union has taken in light of the increased focus on sexual harassment and the "toxic culture and power imbalance" in the entertainment industry. SAG-AFTRA has released a new code of conduct, and an initiative called the four pillars of change—along with a ban on auditions in hotel rooms or private residences.
The drive for intimacy direction guidelines was announced along with a slew of other developments this weekend, including the union's ending a longterm strike against an ad agency and a newly negotiated deal with Netflix. The flurry of developments happened a week before voting is scheduled to begin for union leadership. The slate of candidates vying for union positions was officially announced this week; it includes Carteris, who's running for reelection.