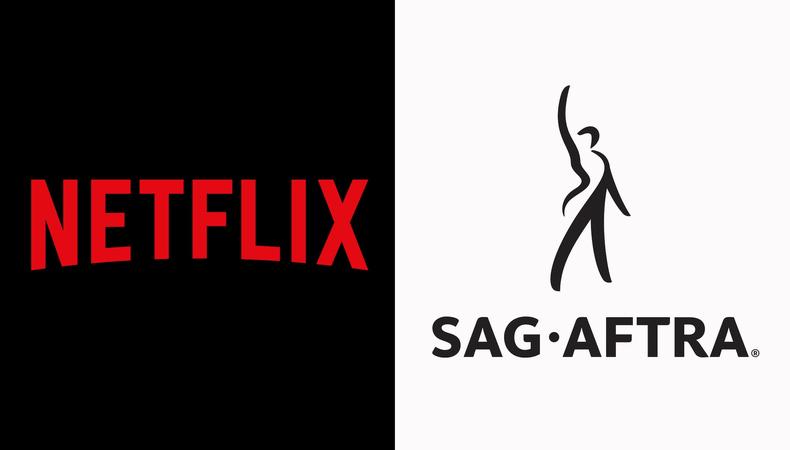 The nation's union for screen talent, SAG-AFTRA, has negotiated a new landmark deal with mega streaming service Netflix. The contract, set to cover live-action productions, is the first of its kind between the union and the global media platform.
"We are always looking to adapt and grow within the changing environment of our industry. This groundbreaking agreement speaks to that," SAG-AFTRA President Gabrielle Carteris said in a statement about the deal. In the age of "peak TV" and digital streaming innovations, the union of 160,000 members has been deliberate in legislating ahead of the curve.
Before the deal, Netflix negotiated with the union on a project-by-project basis. The new agreement casts a wide net and is deliberate in its inclusion of recent union campaigns. Performance capture technology is now considered union-covered work, with all due protections. Dubbed voiceover work for non-English live-action and animation television, a growing subgenre in the Netflix library, is also protected. Increases in stunt overtime, residual payment, and minimum salary standards are also included.
The deal adopts #MeToo movement protections, which the union has already installed, including new anti-harassment policies and bans on hotel room auditions. Such terms add to Netflix's manifesto on work culture, which has earned the company respect from business insiders and onlookers alike. In the statement announcing the deal, the union gave Netflix a shout-out as "the gold standard in the industry for awareness of gender equality and promoting the participation of all regardless of gender, ethnicity or race."
"We are pleased that we were able to work with SAG-AFTRA to address these issues unique to Netflix's production needs and we commend SAG-AFTRA leadership for its creative approach," said Netflix Chief Content Officer Ted Sarandos.
Netflix, perhaps, represents the most revolutionary change the industry has seen in a lifetime. Besides influencing how media is consumed online—whether through bulk-episode releases or choose-your-own-adventure episodes—Netflix has committed to generating new content at warp speed. With major studios developing their own online streaming platforms, Netflix has sprinted to own the majority of its content before popular items are yanked and streamed on other apps. The campaign to generate Netflix content from the ground up has led to a profound investment from the company in production hubs, development, and talent searches around the globe.
The news of the historic deal with Netflix was one of many union developments to break this weekend, with SAG-AFTRA also trumpeting the end of a long-term strike and issuing guidelines to standardize intimacy directors. This comes as the union braces for election season, with Carteris running for another term as president. Voting begins next week.