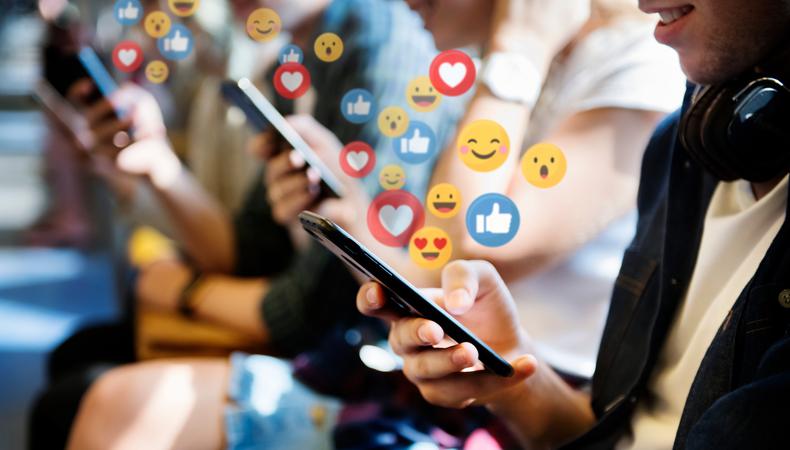 Posting your life for a following on social media can make you an opinion-maker, trendsetter, or—as it's officially known—an influencer. And companies have taken note. With Adweek calling influencer marketing a growing necessity for any PR strategy, Backstage has rounded up six influencer-friendly talent agencies that represent professional social media stars.
Central Entertainment Group
This 20-year-old firm in New York City made its name representing reality television talent. But now, CEG is all about using its stable of stars for social media marketing. With a focus on cutting-edge pop culture, CEG works with clients to match brands with influencers through online marketing or appearances at events. From "mom influencers" to "Real Housewives" cast members, CEG pulls in a wide range of talent to foster brand-to-talent partnerships.
INF Influencer Agency
This millennial-run firm boasts a roster of trendsetters with big personalities—and even bigger followings. Coordinating everything from casting to contracts, INF makes the case that "influencers are the new celebrities." Although INF is only six years old, its sibling company A&F Music has been in the biz for over 45 years. With a female-focused lineup, INF specializes in fashion, lifestyle, wellness, and travel brands. Notable clients include Lululemon and Hello Fresh.
Pulse Talent Management
Having partnered with H&M, T-Mobile, Adidas, Uber, Disney, Gucci, and Marriott, Pulse credits its success in the marketplace with strategic storytelling. Pulse's approach is to align talent with a brand that will serve as a vessel for the influencer's story. With offices all over the world, this company is making a global impact as a go-to agency for companies looking to connect with Generation Z.
Shade
Not to throw shade, but sometimes agency talent pools lack racial diversity. Shade is a firm for black and brown talent in the social media space. Offering representation and management, Shade's goal is to give creators the tools to turn their brand and audiences into self-employment: "Get paid for your dopeness." Offering opportunities, strategies, legal counsel, studios, and analytics (along with brand perks, too), Shade has clients like SoulCycle, CVS, and Sally Beauty.
Shine Influencers
With offices in Los Angeles, Montreal, and Toronto, Shine balances traditional marketing tactics with editorializations to get as many impressions as possible. Focusing on genuine content, Shine pairs talent with brands that can be authentically promoted while also coaching influencers to hit a brand's deliverables. The agency also offers Shine School, a tuition-based series of webinars on distinguishing yourself in the vast social media landscape.
Viral Nation
This award-winning firm has influencer marketing down to a science, and spans every digital platform imaginable. Representing social media celebrities, gamers, athletes, and content creators in six specific categories of impact from "celebrity" to "ambassador," talent within Viral Nation is booked for events outside of the news feed to build followings.
This story originally appeared in the April 2 issue of Backstage Magazine. Subscribe here.
Looking for a remote audition? We've got tons right here!