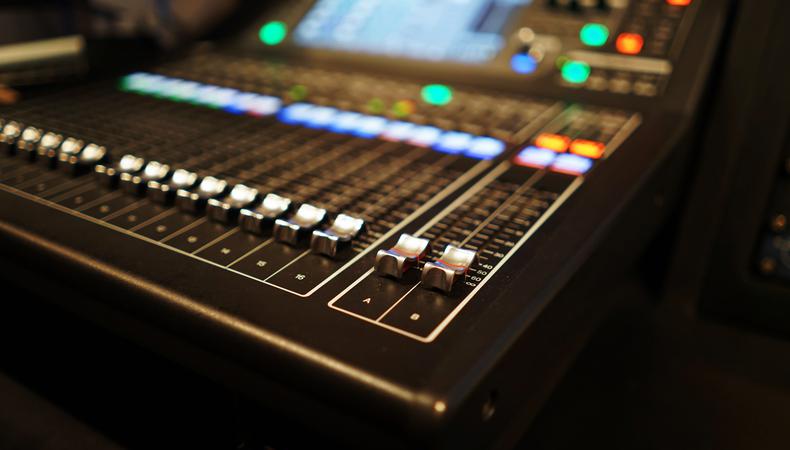 Sound Designer Job Description: What Does a Sound Designer Do?
The sound designer is in charge of everything you hear in a production. Sound effects, orchestra microphones, scene transition sounds—a project's sound designer is responsible for making sure the audience doesn't miss what's happening and for making sure they are fully engrossed in the aural world.
A sound designer's tasks may include creating sound effects, textures, and ambiances to work with the project's story, as well as choosing, editing, and remixing music with a composer or live musicians. They are also responsible for compiling a library of ambiance and sound effects, like Gary Rydstrom, a long-time collaborator of Steven Spielberg, who pulled1970s-specific sounds like telephone bells, "throatier" cars, and typewriters for "The Post."
The sound designer will also closely collaborate with actors on a project to mic them, help them find better clarity in their performances to create the best sound, and work with them to help improve their performance aurally.
Department
Sound
Alternate Titles for Sound Designer
Supervising sound editor, audio designer, sound/audio engineer, sound/audio artist
Crew Hierarchy
The sound designer is head of the post-production sound team, which can include a dialogue editor, sound editor, re-recording mixer, music supervisor, composer, foley artist, conductor or orchestrator, score recorder/mixer, music preparers, music editors, and other orchestration crew members.

They also work closely with the director, editor, actors, and others. The level of collaboration with other crew members can vary based on the project.
Sound Designer Salary
In 2018, the U.S. Bureau of Labor Statistics placed the annual wage of a sound engineer technician between $25,680 – $117,600, with an hourly wage between $12.35 – $56.54. Like any crew position, a sound designer's salary varies based on experience, location, and the size of the project.
How to Become a Sound Designer
Many sound designers being their careers—and continue their training—as musicians before getting into sound design. Others, likeHarry Barnes ("Doctor Who," "Chernobyl"), begin with entry-level production jobs, such as "a runner-come-tea boy at an audiovisual company" until working their way up to assistants in the sound department.
Sound Designer Required Experiences + Skills
Your path as a sound designer will depend on your training, circumstances, and drive. As with any sound job, it's best to train in as many production and post-production areas as possible so you can climb the ladder both vertically and laterally. You also need patience for this job. According to Barnes, it took him two years of applying for different jobs before he broke into the editor position where he learned about sound design.
Audio training of some form, either through education or in the field, is required. A sound designer is expected to understand physic, sonic, and acoustic properties. The ability to research efficiently is also a must, as a sound designer must make sure all the sounds they utilize are appropriate to the environment.
According to Walter Trarbach ("Spongebob Squarepants: The Musical"), "you have to be both very technically acute and also very artistically sensitive," so basic training in math, science, and art is a must.
For more on how to get work on a film crew, visit Backstage's crew hub!