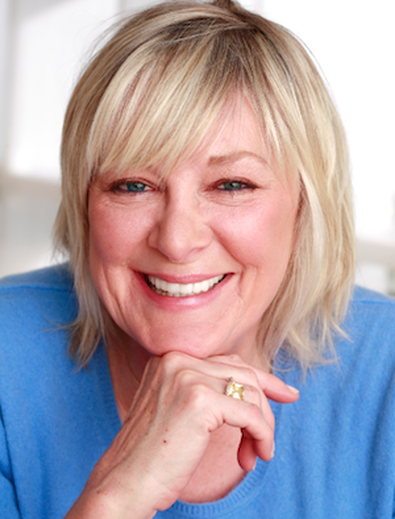 First of all what is a network? How does that relate to being an actor?
A network is a large group of people who communicate, are interconnected, and work together as a system.
If you create a network you exponentially multiply your work opportunities. The more people who know you, like you, and want to work with you the more work you'll get. Then the process of submitting, auditioning, and trying to get work is reduced to zero. Offers come out of nowhere from people who know you, have been referred to you, or have seen your work. It's viral marketing in action. Career-wise you can then focus on just doing the creative work, such as acting in a film, a play or a new television Series.
You become a working actor not an actor trying to get work.
So how do you build a network? How do you get a team of people on your side to represent you? Submit you for roles? Hire you? Create projects for you? Develop your career until you're at the top?
Here is a roadmap.
1. Create a list of industry people you know. Put together a spreadsheet of all the other actors, playwrights, directors, casting directors, agents, managers, acting teachers, make-up artists, filmmakers, etc. that you know. Choose a database software program to save the list.
We use Constant Contact. There's also iContact, eWeber, Mad Mimi, and MailChimp, and most are inexpensive or free. Constant Contact is easy to learn, has five-minute tutorials and a personal assistant to help you.
2. Enter all the names of your contacts and their emails. Then, check out the graphics and templates of the software program. It allows you to send out everything from press releases to holiday cards. You can even download a photo into your personal newsletter or design flyers. This is easy even if you are technologically challenged.
3. Grow your list weekly by meeting more industry professionals. Join organizations where you can network – not all networking costs money as the "pay-to-meets." Find theater meet-ups, AFI, Shooting People, the Directors' Guild, or the Writers' Guild. They have workshops you can attend even if you aren't a filmmaker, writer, or director. It's a great way to meet those who can write for you and cast you. There's also the SAG-AFTRA Conservatory, NY/LA Women in Film and TV, New Dramatists Guild, theater groups, acting companies, social media sites, etc. There are dozens of actor groups on LinkedIn. Find anything that will allow you to meet more people in the industry. Don't limit yourself to just casting directors, but you might consider volunteering to be a reader for one. When you meet a playwright offer to be a part of a staged reading of his new work or a screenplay, primetime pilot, or backer's audition. After all, writers and directors usually have an actor in mind when they start a new project. And you never know who will be attending – producers, network execs, showrunners, creators, etc.
If you know five people you'll probably get few acting jobs. If you know 50 people, you might get an audition or job once a year. If you know 500, you'll probably get a job once a week! It's not always about the audition but who thinks of you for a role!
4. Send out informative emails. Tell your contacts when you're in a show, book a commercial, get a callback, or are appearing in a primetime series. Or send them a note to wish them a Happy Birthday or Happy Thanksgiving. There are templates for every reason, season, and you can design more as your career progresses. Constant Contact is permission based so there is no spamming. And a lot of industry professionals actually prefer email to paper postcards, resumes, and envelopes cluttering up their offices. The good thing about a professional software program is that it usually gets past the spam blockers for most businesses, agencies, and talent offices. Don't try emailing with your personal email – it will go to the spam file.
5. Send a link. When you have a new demo reel or a new website, send the link in the email so they can see your most recent work. This is not any different than sending messages on Twitter or Facebook only you are accomplishing a whole lot more. Video sells you!
You're building not only your network of people who like you – you're building your career. Just like in "The Tipping Point," by Malcolm Gladwell, you suddenly reach a critical mass – a list of 100 or 250 or more. Friends will forward your info on to other industry contacts who were looking for your type or clicked on a link to see your demo when they were casting something. It all comes together. And you start working. Jobs appear out of thin air and so do agents!
How long does this process take? Depends on how actively you follow up with the system. It could take months or a year. Use the system – it works!
As the founder and executive director of The Actors' Market, Gwyn Gilliss provides free monthly info seminars, agent/casting director interview tele-seminars, weekly marketing tips, as well as many coaching programs to help actors break into both the NY and L.A. industries. Gwyn has tremendous success with her private career coaching clients. More than 90 percent get agent representation launching their careers with performances in feature films, Broadway productions, and Emmy-award-winning primetime TV series, such as "The Good Wife," "White Collar," "Grey's Anatomy," "NCIS," "House," "Law & Order," "30 Rock," "Criminal Minds."
Email her to request a free 15-minute career session: coach@theactorsmarket.com.