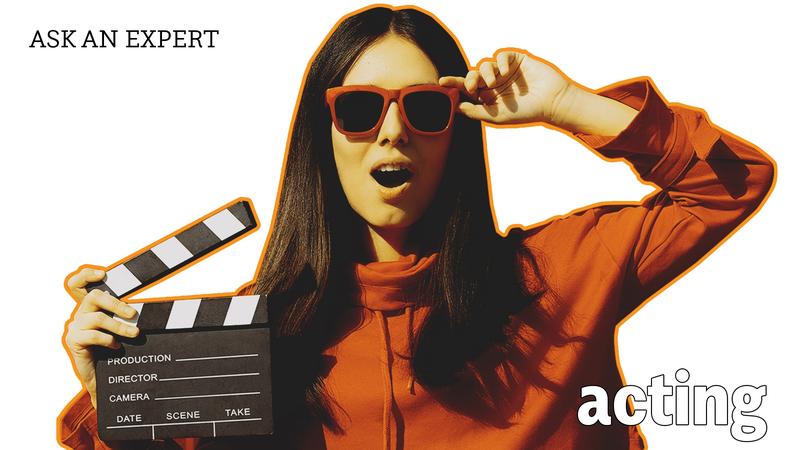 Q: I recently met an actor, writer, and director and want to ask if I can partake in any of her upcoming projects, but I don't want to come off as too strong, forceful, or desperate. As an actor who is just starting out, I find networking with professionals to be my weakest point. Should I just wait it out and let her contact me or should I just ask her? I do not want to risk losing this connection.
—@JulioRamon, Backstage Community Forum*
This is such a fantastic question! Networking fills so many people with dread; you are not alone.
My favorite way to make a connection with someone I've just met is to ask a simple question: "What is the best way for an actor to keep in touch with you?" This allows them a chance to share their preferred method of communication, and it allows you to share that you're an actor with an interest in staying connected with them.
Then, I recommend you actually keep in touch. You have no idea how many actors make that promise and don't follow through. Even if industry people get hundreds of updates, a well-written one is always appreciated.
Further, if an industry person asks you to keep in touch, believe them. They really want you to! I run a theater company, and I can't tell you the number of times I've had to say no to an actor purely because of circumstances out of their control, but I ask them to keep in touch because there's a good chance I'll be able to cast them next time around. Actors often have their eyes on the short game—they get frustrated and avoid following up—instead of playing the long game and using the initial audition as the introductory part of a longer relationship.
And finally, make sure you use your headshot when you follow up (attached via email or via photo postcard). This will help the industry person remember exactly who you are. Your headshot is your logo, and it should be included with everything you do for your acting career!
*This question was originally asked and answered on the Backstage Community Forum.
The views expressed in this article are solely that of the individual(s) providing them,
and do not necessarily reflect the opinions of Backstage or its staff.