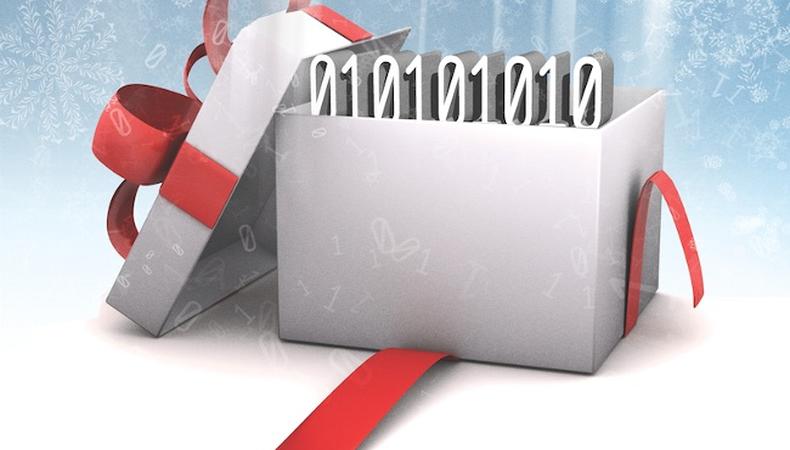 With the holidays fast approaching and technology evolving even faster, the question of what to get the actor or filmmaker in your life can be a tricky one.
But trouble yourself no further, because some great, affordable gift ideas are just a click away. From equipment to education to apps that make life easier, this year's gift list is designed to equip your gifted giftee with everything he or she needs to enhance their career in the new year.
▼ Create memory.
One of the most useful tools in an actor or filmmaker's arsenal is memory—digital memory, that is. The ability to save and store footage, reels, and finished projects in digital formats is essential in the modern industry. These files can be, and often are, large, so ample storage is required. Here's an idea or two to help make memory this holiday season.
Buffalo DriveStation USB 3.0 (2-terabyte drives: $130; 3-terabyte drives: $180)
This highly rated portable drive boasts super-fast speeds (as much as 5 gigs per second!) thanks to new USB 3.0 technology, and is compatible with Mac or PC.
SanDisk Cruzer 32 Gig USB Flash Drive ($18)
Pop this handy little thumb drive on your key chain or in your pocket and you can go anywhere with your demo reels, trailers, headshots, comp cards, and scripts. It's also compatible with a range of USB-friendly devices, including both Macs and PCs.
▼ Gear up for a new year.
There are gadgets and gizmos aplenty out there to make the life of industry folk easier; here's one of them.
Olloclip ($70)
Users can jack up the quality of photos and video with this pint-sized iPhone and iPad accessory lens. It clips on over the mobile device's lens, and offers a 4-in-1 system of lens enhancements for iPhone 5 cameras, including wide angle, fisheye, and macro. There's also a 3-in-1 version for iPhone 4 and 4S that is less expensive. No iPhone? Smartphone accessory maker Photojojo offers enhanced lenses for Android phone users as well.
▼ Season's recordings.
You can't make movie magic without a camera. Here are a few of the newest recorders on the market that also easily fit into a Christmas stocking.
This quirky new camera takes superior panoramic photos and video using a unique design that includes four 190-degree lenses. The Bublcam is not technically on the market yet (the makers are predicting mid-2014), but if you back the product's Kickstarter campaign now on behalf of a giftee, they will be one of the first to get their hands on it!
GoPro Hero 3+ ($200)
The latest iteration of the GoPro camera is impressive—lighter than its predecessors, it shoots in 1080p high-def, has an ultra-wide angle lens and built-in Wi-Fi, and is waterproof. It's billed as the world's most versatile camera, and shoots professional-quality footage that will make actors and filmmakers look really good.
▼ Give the gift of knowledge.
Continuing education goes a long way in the entertainment industry. The chance to learn isn't always free or inexpensive, but it is the gift that keeps on giving.
Subscription to Lynda.com (starting at $25 per month)
This site is a wealth of knowledge, particularly in the field of photography and videography. It offers thorough online tutorials and courses by experts on a range of topics. Don't know how to use Photoshop? You'll learn the basics in 10 minutes. Having trouble rendering an effect in After Effects? Troubleshoot with a tutorial on that specific topic. Watch one video and we guarantee you'll want to watch more—once you pop, you can't stop.