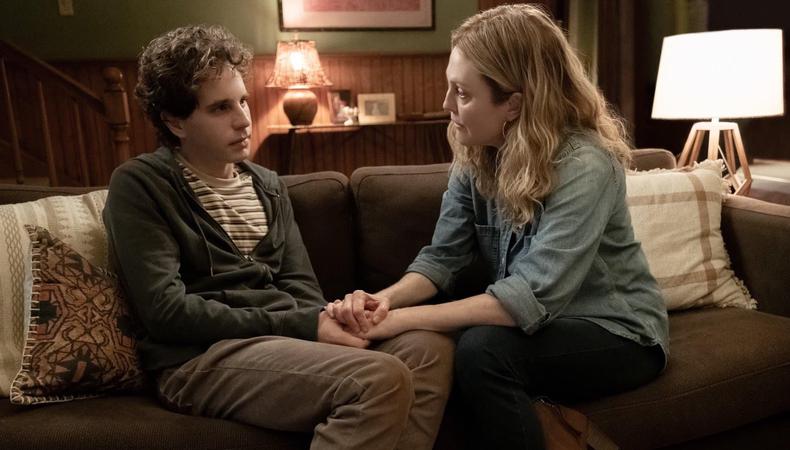 After adopting a hybrid format last year, the 46th Toronto International Film Festival is ready to open up its doors and reclaim its rightful place as the world's largest public film festival. Starting Sept. 9 and lasting for 10 days, TIFF will screen over 100 films in its Official Selection and host live events with acclaimed industry guests.
In-person screenings in some of TIFF's iconic theaters—including the TIFF Bell Lightbox, Roy Thomson Hall, the Visa Screening Room at the Princess of Wales Theatre, and Festival Village at the iconic Ontario Place—will resume, with digital screenings also available through the TIFF Bell Lightbox. And in an effort to elevate underrepresented voices in the industry, TIFF plans to invite 45 new critics who will represent diversity in race, gender, sexual orientation, and disability as part of the Media Inclusion Initiative, which is continuing for the fourth straight year.
Though Canadian borders will officially open to fully vaccinated U.S. citizens on Aug. 9 and to the rest of the world Sept. 7, press and industry screenings will still have a digital option for those unable to travel. The festival will also once again be broadcast nationally by CTV and streamed internationally by Variety.
The 2021 program will kick off with the award-winning-musical-turned-movie, "Dear Evan Hansen." Directed by Stephen Chbosky, "Dear Evan Hansen" tells the story of Evan (Ben Platt, reprising his Tony-winning role), an anxious high school senior who writes himself a letter as part of a therapy exercise and gets caught up in a great misunderstanding that leads to a journey of belonging and acceptance. "As TIFF resumed this year in the wake of a pandemic that marked and changed all of our lives, we felt it was important to open this year's Festival with a film that connects to our shared humanity and that reminds us how deeply we need one another," said TIFF Executive Director and Co-Head Joana Vicente in a statement.
TIFF also announced the first list of films from the 2021 Official Selection, including 10 Galas and 22 Special Presentations. Galas will include Edgar Wright's "Last Night in Soho," while the Special Presentations list features highly anticipated films like Theodore Melfi's "The Starling" and Eric Warin and Tahir Rana's "Charlotte," among others.
"These films reflect passion, creativity, and break new ground to tell their stories," Vicente said. "We're honored to have them as part of TIFF 2021."
One of the most highly anticipated movies of the season, Denis Villeneuve's "Dune," starring Timothée Chalamet, Zendaya, Oscar Isaac, and Jason Momoa, will screen on IMAX at the festival following its world premiere at the 2021 Venice Film Festival. The movie has a personal touch to the Canadian festival, as Villeneuve is a Canada native.
In the spirit of celebrating Canadian filmmakers, TIFF will pay homage to Alanis Obomsawin through the retrospective "Celebrating Alanis." Artistic Director and Co-Head Cameron Bailey said, "Alanis is one of the most important figures in Canadian film, documentary film, and Indigenous film. Curated by Jason Ryle, one of the world's leading Indigenous curators, this retrospective captures a national moment when Canadians are looking for ways to better understand and access how central Indigenous history and culture are to this nation."
The fest's closing night film will be "One Second," helmed by Chinese filmmaker Zhang Yimou (of "Raise the Red Lantern" and "Hero"). The film, described as a "love letter to movies," delves into the story of how a traveling film projectionist and a prisoner on the loose connect through cinema.
TIFF will also introduce "Coast-to-Coast Screenings" this year in an effort to encourage audiences' return to theaters. Screenings will occur for one night only in select locations across the country, invigorating people's enthusiasm for upcoming film releases.
"It's been a tough year and we're so glad to be back," said Bailey of the 2021 festival. "We've been inspired by the quality, range, and diversity of the films we're inviting, and we couldn't wait to give everyone an early glimpse." For more on TIFF, visit their official website.