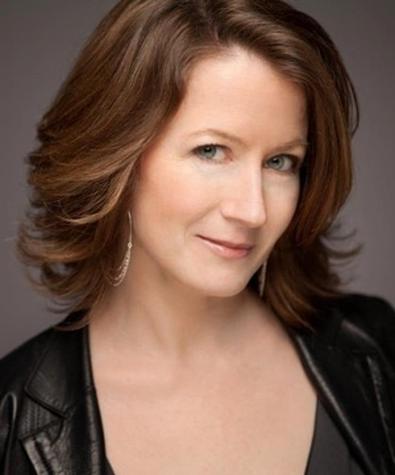 A former expatriate who has traveled extensively over the past 30 years, Casting Director Lana Veenker shares her pointers for actors who wish to embark on—and make the most of—an overseas adventure.
1. Don't assume it costs a fortune. Most of my life, I traveled on a shoestring. With a little planning—as well as free or low-cost lodging sites like Couchsurfing and AirBnB—it's possible to travel on a budget. And worth prioritizing, so be creative and make it happen!
2. Network and make friends. Uncover events at your destination through actor organizations or sites like MeetUp, Couchsurfing, and Facebook. Connect with local actors via Twitter or other platforms prior to departure, and you'll have friends to show you the ropes upon arrival. (Using common sense, of course: safety first!)
3. Take in some history and culture. Gain understanding of your craft by visiting the birthplace of Western theater, Shakespeare's hometown, or the hallowed grounds of Chekhov, Zeami, Fugard, Beckett, or García Lorca. Prepare for a dream role by immersing yourself in the culture, habits, language, and accent of that character.
4. Get some training. Enroll in a class or workshop while traveling. I've dropped in on improv classes in New York City and hired an acting coach in Cambridge to help me polish a Shakespeare monologue. Also use your time abroad to work on other skills: I've taken tango and yoga classes in several countries I've visited.
5. Attend a theater or film festival. I once saw 39 plays in two weeks at the Edinburgh Festival. I've also been to film festivals such as Raindance, TIFF, and the Berlinale. (In fact, I wrote the first draft of this article on a train leaving Cannes!) Not only are festivals great for networking, you can glean knowledge at the Q&As and conferences, and discover fascinating international work.
6. Soak up some shows. Catch some local plays or films. While at theater school in Paris, I would regularly pick up the Officiel des Spectacles from a newspaper kiosk and circle all the free and low-cost productions that week. Many cities have half-price ticket booths for same-day performances, and free open-air cinemas in the summer. Museums and monuments can provide additional inspiration, and many are entrée libre.
7. Learn a language. Whenever I travel, I always try to learn the language. As a result, I speak French and Spanish, and can dabble in a dozen others. Take an immersion course from a native speaker and practice on a daily basis. Hint: Avoid hanging out with anglophones while traveling and force yourself to communicate in the local tongue as best you can. Podcasts and apps like DuoLingo can also help from the comfort of your smartphone.
8. Perfect accents and dialects. Similarly, visiting a foreign country is a brilliant opportunity to refine your accents and dialects. After a decade overseas, I even considered becoming a dialect coach. Those skills have since proven useful in my casting career: I can almost always tell whether or not an actor's accent is believable!
9. Enjoy some old-fashioned reading and writing. During flights and train rides, unplug from work and social media, and immerse yourself in some quality reading. In India, I read works by Vikram Seth, Khushwant Singh, Mahatma Gandhi, E.M. Forster, and Paul Scott. Indulge in some creative writing, inspired by your escapades. And keep a journal of your travel experiences: they may become fodder for your masterpiece down the road.
10. Visit film and theater schools. Ever considered studying abroad? Drop in on a school to ask about prerequisites, summer programs, tuition, and scholarships. Hint: Talk to students while you're there to get the inside scoop on the establishment.
11. Find out if you can audition for anything. Without a work permit, it's difficult to pick up gigs overseas, but back in my actor days, I was able to do TV and theater on my student visa. Do some research and inquire locally about the requirements. If you're a student or recent grad, check out BUNAC.
12. Talk to expatriates. Thinking of relocating abroad? Seek advice from expats on visas, bureaucracy, job hunting, and living on the cheap. Hint: You could get in trouble if you overstay or try to work on a tourist visa. Use your vacation time to research your target country, then return with the proper paperwork.
13. Track expenses and keep your receipts. As an actor, some of your expenses may be tax-deductible. Seeing "Hamlet" at Shakespeare's Globe? Clock it as research and ask your accountant which expenses, if any, you can write off. Be sure to keep personal and business expenditures separate.
Like this advice? Check out more from our Backstage Experts!