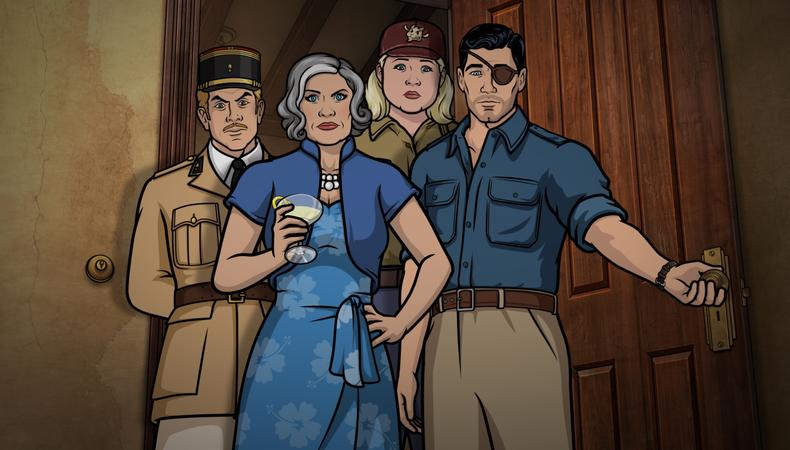 If you've dipped your toe in the expansive pool that is today's voiceover market, you may be wondering how to keep from just treading water and instead, rise above the rest. Is it a realistic goal to seek out national representation to increase work opportunities? Can you compete and work globally from the home studio you currently have? Is it possible to swim with the big fish and still keep your day job?
Well, I say yes to everything above and more. When you think ahead and plot your course, the world can be your vocal oyster!
Maybe you've been working toward a career as an on-camera actor but it's not panning out the way you'd hoped and you're considering a voiceover work as an alternative. Not only is there a lot of VO work to go around, but it requires a lot of the same skills you likely already have thanks to your actor training. And unlike those on-camera auditions and rehearsals you have to commute to and get camera-ready for, when it comes to voiceover, the furthest you'll typically go is from your studio to the kitchen and the most physical task you'll undertake is getting comfortable and ready to work.
That said, voiceover work doesn't mean you're off the hook; there's still much to prepare.

A saying near and dear to my heart is, "Proper preparation prevents poor performance." It's an abridged version of a saying from the British Army that my dad would repeat over the years. It's a sentiment I never forgot and one I repeat to my coaching clients on a weekly basis. When you're prepared, you'll be able to book more voiceover work and be ready for anything that comes your way.

1. Expand your repertoire.
It's always time to find new material! Don't wait until you're under the gun to refresh and perfect it. When you're on the hunt, make a pointed effort to expand your vocal potential into as many genres as possible. If you're a newcomer to the industry, you likely don't know what areas will be in your wheelhouse so experiment like crazy and find out what you love. You may have a passion for audiobook work and discover you enjoy recording and editing. You may have an affinity for medical and technical reads and decide to move in that direction. The sky can really be the limit, so test it all before you land.
READ: Voiceover Training 101
2. Be ready with equipment and a finished product that are the industry standard.
Once you've found your niche, make sure that your professional demos represent the kind of work you want to land ie—don't send a commercial demo to a medical supply company, and be wary of sending a narration or industrial demo to a commercial talent agency in New York City. At the least, they'll disregard it since advertising is their bread and butter. At worst, they'll be annoyed that you wasted their time and this could affect any future relationship you attempt to cultivate with them.
In terms of gear, be ready with a solid, reliable computer, microphone setup, and a space that is quiet and can absorb background sound. And be sure you have access to an Integrated Service Digital Network (ISDN) to send voice and data over a digital phone line, a phone patch to connect your studio equipment to your phone line, or Source-Connect for your computer to record and connect over the internet to bring directors, producers, and casting in from anywhere!
3. Open your world.
It'll be important to pinpoint your exact vocal brand and what national and international markets would be a good fit. For example, you may be multi-lingual and would find great success in the busy, fast-moving foreign language market. If you speak Spanish (a real plus as a VO pro), pinpoint all the Spanish dialects you can cover accurately and authentically. Authenticity is key here since when a language is needed, the client is typically seeking indigenous or native sounds.
If you're a character, animation, or video game voice, do your homework regarding the markets that house the lion's share of the work. Yes, Los Angeles is a huge market for these specialties, but smaller, tertiary cities may also have jobs you can target (and potentially less competition).

Do your homework, maintain an open and welcoming mindset, and keep a positive attitude. Before you know it, the clients will start flocking!
The views expressed in this article are solely that of the individual(s) providing them,
and do not necessarily reflect the opinions of Backstage or its staff.