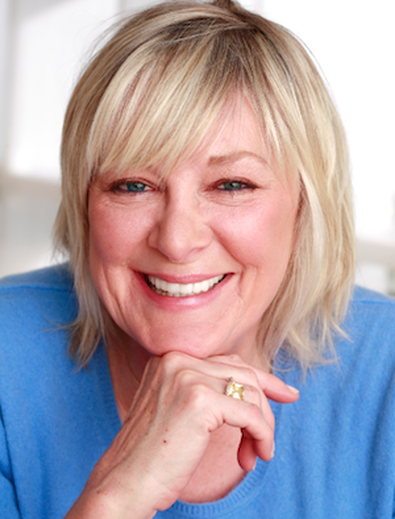 When you have a shot at a really good role, you don't want to be defeated by your clothes. Props and scenery can get in the way, but there's no excuse if your wardrobe does as well.
How many times have you gotten a last minute call from an agent who had a major audition for you—a contract role on a television series, a meeting with a Broadway director, or a callback for a film? Suddenly, you're in chaos! The blue blouse is at the cleaners. The black slacks are unpressed, and you're panicked! You don't have anything to wear, so maybe you choose something that you didn't think about or try on ahead of time or something you've never worn. The results? Well, from personal experience, hilarious but highly embarrassing incidents occur.
Here are five tips for avoiding wardrobe malfunctions.
1. Break in new shoes, or just don't wear them. If your shoes are new, wear them around the block on cement pavement a few hundred times. If you don't scratch up the soles, you may go sliding on the polished parquet floors of an audition studio. Woo-hoo! If they're high heels, make sure you can walk in them without twisting an ankle. Oops! Down you go.
2. Avoid big, shiny jewelry. Leave it at home if you are auditioning for any on-camera roles. Big, shiny jewelry is distracting, especially if it's metal flashing in the bright lights of the television studio. They won't see your face if they're too busy looking at those big gold earrings, the large necklace, or the dozens of jangling bracelets. (There's a hilarious scene from the movie "Auntie Mame" about that.) More importantly, jewelry can restrict your movements. Imagine wearing a long necklace. It suddenly gets stuck on the sleeve of your mohair sweater, and you spend the length of your monologue trying to extricate yourself from it. Then there's that audition where you wore a strand of pearls. You guessed it. They pop right off and create an explosion of small bouncing balls all over the floor. Everyone in the room feels obliged to jump after them and play "pick up." End of your delicious monologue. Yes! Both of those have happened to me. The result? Funny memories but no bookings.
3. Avoid tight skirts and pants. A skirt or pants splitting might be amusing, but it's embarrassing to have to exit the room backwards or put your coat on to cover the fact that your underwear is showing. Try the skirt on beforehand, and practice walking around and sitting. The same holds true for guys and slacks. They shouldn't be that tight unless you're auditioning to play Elvis.
4. Keep your hair and makeup simple. Keep it simple if it's for television. Often what looks great on the street (heavy lashes, sparkly eye shadow and black eyeliner) make a girl look like a vampire on camera. Long hair that just hangs usually falls in your face when trying to read a script or looking down. On camera, it creates a shadow over one side of your face or covers one eye completely. Don't let your hair overwhelm your skills. Get layers or trim it shorter so it's bouncy and flows instead of hanging. Guys with spiked, moussed, or waxed hair sometimes look shiny, greasy, or wet on camera. Use those products in moderation.
5. Wear bright, energetic colors. Unless you're auditioning for something similar to "The Sopranos," avoid wearing all black. If it's an audition for a commercial, avoid the classic mistakes of red, white, and black. Aim instead for a nice shade of blue or vibrant spring and summer tones. Vibrant colors will help you book television commercials, but also help you be more memorable than your competition.
To really succeed at your auditions, wear comfortable clothes that make you look sensational. Wear vibrant colors with clean and crisp hair and makeup. After all, it's you that's auditioning, not your wardrobe.
As the founder and executive director of The Actors's Market, Gwyn Gilliss provides free monthly info seminars, agent/casting director interview tele-seminars, weekly marketing tips, as well as many coaching programs to help actors break into both the NY and L.A. industries. Gwyn has tremendous success with her private career coaching clients. More than 90 percent get agent representation launching their careers with performances in feature films, Broadway productions, and Emmy-award-winning primetime TV series, such as "The Good Wife," "White Collar," "Grey's Anatomy," "NCIS," "House," "Law & Order," "30 Rock," "Criminal Minds."
Email her to request a free 15-minute career session: [email protected].