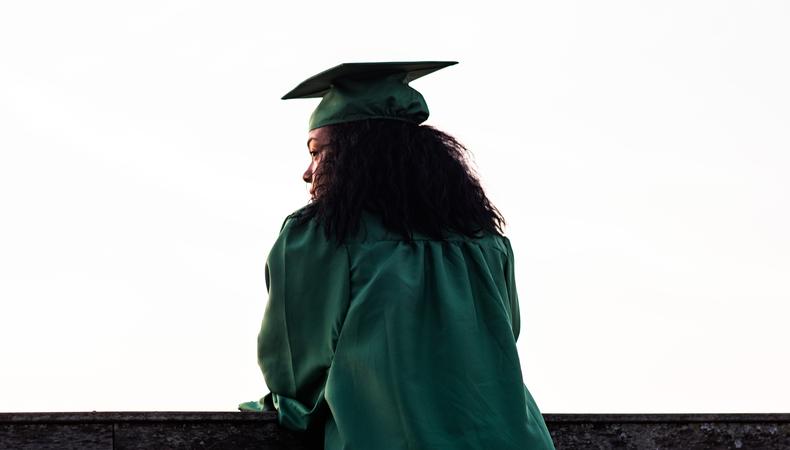 Choosing between a B.A. and BFA program might seem like a difficult decision and it is, though perhaps not for the reasons you think. You might assume the conservatory-style training a BFA provides is the only collegiate pathway to a career in the performing arts so why choose a general education if your goal is to become a full-time performer?
In reality, there's a lot of nuance to both types of programs and there's no right or wrong choice when it comes to your career as a performing artist. The decision depends on you, individually, and what you hope to get out of your education. So read on for the philosophies behind each type of program, what these models do, and their advantages and disadvantages.
When you imagine studying performance in higher education, you probably picture a BFA-granting institution like the Oberlin Conservatory of Music or the Juilliard School. Bachelor of Fine Arts programs like these turn pre-professionals into professionals by immersing them in their craft, usually for four years.
Audition-based, these programs seek to take the highest quality prospects possible and team them with top-tier instructors to create a rigorous environment. The BFA follows a trade-school paradigm: in the same way programs train welders to weld, doctors to practice medicine, or software engineers to program, conservatories train performers for performance.
When you picture "college," you likely imagine a B.A. program like those found at the University of Texas at Austin, Vanderbilt University, and Amherst College. Although schools like these confer other degrees beyond the B.A. and might also offer BFAs, Bachelor of Arts programs emphasize education across the arts and sciences.
In addition to studio classes in your genre, they require coursework in humanities, quantitative reasoning, foreign language, and other competencies. You'll study the history and philosophy of your art form, you may have opportunities to study abroad, and you'll engage in reading and writing. B.A. performance programs teach students to become critical thinkers as well as artists.
Both models have plusses and minuses. The BFA affords instructors, classes, and a volume of training that can hone your technique. You will also have access to prestigious guest artists and learn repertory that can give you an advantage when you start to audition. On the other hand, you may have little time outside of classes and rehearsals, and the intensity can make you prone to injury. Also, you might feel like a number at a deli counter: depending on the size of the program, you may not have opportunities to choreograph, create, direct—or even perform.
Alternatively, the B.A. provides a grounding across the arts and sciences. You will learn how your art form fits into the trajectory of history, thought, and cultural context. Unfortunately, general education requirements might make putting your schedule together feel like trying to solve a puzzle. You may not experience the same intensity in the studio or rehearsal hall as in a BFA, although B.A. programs lend themselves to student-centered pedagogy. You might create a thesis concert your senior year, take an arts management class that teaches you how to start your own company, or have summer internships with arts companies or agencies that lead to full-time employment.
The BFA might seem like the path toward professionalism, but a B.A. can get you there as well. Ironically, with fewer majors, you could end up with more stage experience than your BFA counterparts. In addition to a senior thesis, B.A. programs often enable undergraduates to direct, choreograph, design, compose, write, or accumulate a body of work by the time they graduate. Advisors and mentors tend to be more accessible. Your classes in history, philosophy, communications, and literature will deepen your artistic practice (BFA students do not have the time). You learn how to ask questions, and round out as a citizen making commentary about society through performance.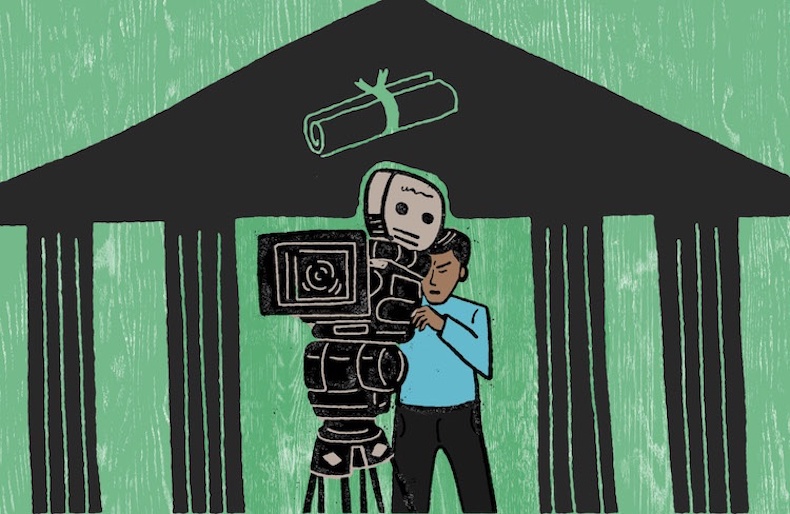 30 Film Schools You Should Know
Also, should you choose to enter a traditional career, a B.A. in the performing arts can turn into a compelling cover letter. At the end of four years, you may truthfully state that you have strong communication skills, expertise in event planning, collaboration, project management, are able to multi-task, work independently, and (probably) have skill sets such as marketing, graphic design, and community outreach. With a broadly-construed education, you can be an informed artist and an independent thinker (and also employed).
Finally, many B.A. programs resemble BFA programs in terms of environment, requirements, and faculty. Academic departments may have reasons for remaining a B.A. that don't pertain to the training itself (accreditation, faculty workload, politics within the institution, etc.). In other words, some programs are B.A.s in name only but function as BFAs in practice.
So, to B.A. or not to B.A.? The BFA model has advantages: intensity, quality, and volume. This paradigm also has potential disadvantages: a factory feel, heightened risk of injury, narrowness of focus. The B.A. philosophy places value on a broad education, cultivating individual voices, and student initiative. The B.A. might carry downsides such as onerous requirements or diffuse focus. On the other hand, surprisingly, a B.A. might lead to more performance opportunities. Bachelor's programs also tend to value an individual's learning outcomes and creative practice. You emerge with a well-rounded education, which makes you a more robust artist.
The B.A. and BFA distinction might be less significant than you imagine. As you consider schools, try to find the right fit, regardless of program type. Visit campuses, talk to faculty and students, see shows the schools produce. Always ask informed questions during auditions and interviews. Worry less about the letters in a degree and more about finding the right program for you.
Looking for remote work? Backstage has got you covered! Click here for auditions you can do from home!
The views expressed in this article are solely that of the individual(s) providing them,
and do not necessarily reflect the opinions of Backstage or its staff.