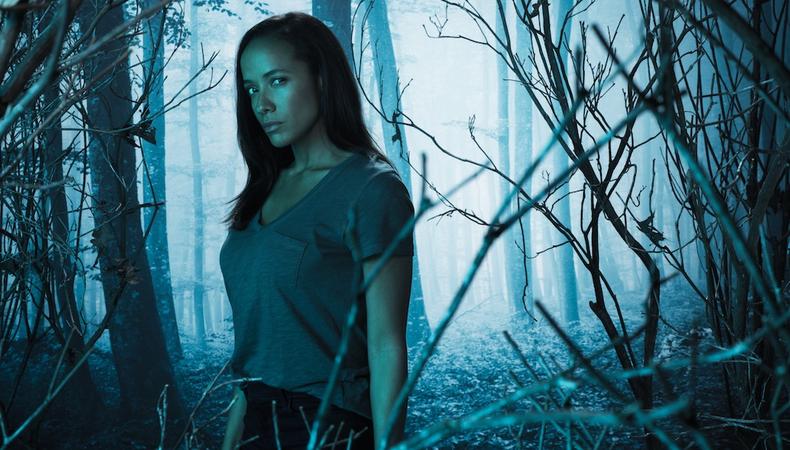 The following Notes From the Field essay was written by Dania Ramirez, who can be seeing starring on "Tell Me A Story," streaming now on CBS All Access.
Time and again, people ask me what my "big break" was, but the answer is not so simple. When I got the call about "Tell Me A Story," I knew it would be an amazing experience, but I was not prepared for what happened next: I fell in love with acting all over again.
I grew up in Santo Domingo, Dominican Republic with my grandmother after my parents immigrated to the United States when I was six months old. It was the humblest of beginnings. Looking back, I was always interested in acting. I would, with great enthusiasm, act out scenes from telenovelas for my family and write songs to perform for them for the holidays, among other things. That was how I first fell in love with the craft. As fate would have it, a chance encounter would bring my acting dream to life. When I was 15 and working at a convenience store in West New York, New Jersey, a scout approached me and asked me to model. This was the catalyst for my inspiration. As a model, I was sent out on go-sees, and one day, a casting director there said I should act. When I began college at the age 16, I decided to simultaneously take acting classes in New York City.
Everyone in this industry talks about an actor getting his or her "big break." There have been many highs and lows in my career, but I took with me one incredibly important lesson: a career is not made of one break, but of many opportunities on which one must capitalize. When Spike Lee cast me in 2004's "She Hate Me," it validated my talent among my peers. When David Chase cast me on "The Sopranos," it changed my life. And when I was cast in "X-Men: The Last Stand," I was elated and nothing was ever the same. Every job has given me a similar feeling to what I had felt earlier in my career. "X-Men" broke box office records and was one of the biggest openings in history. Despite that, I barely worked for months after the film's premiere. That was when I learned that you have to treat every big break as if it's your last.
The journey keeps going. The roller coaster ride never ends.
I had always been interested in fairytales and mythological stories. "Once Upon a Time" was a great experience, and once that wrapped, I was ready to build upon that passion. "Tell Me A Story" was that next great opportunity, and it delivered everything it promised and more. On the series, I play a total badass—a one-woman wrecking ball. My character Hannah is flawed, raw, complicated, and loyal to her own. What I love about my role is that I play an empowered woman: an archetype that we need now more than ever. It's the type of role that can inspire young girls and women around the world to be confident in themselves. It is the type of role that I wish I had watched when I was growing up in Santo Domingo. I couldn't be more proud to be playing her.
Each accomplishment in my career has been unique. Every turn has been rewarding in its own way. People put all of their eggs into one basket, but every role should be treated like a new start and a new opportunity to achieve a new goal. Each job is a new chance to say something else in only the way you can. Acting is not about making it, it's about loving it. If you don't have that love, then you will fail when the times get tough.
You have to keep falling in love with your career. When you do, you'll realize there is no such thing as a big break. It's just one, long, happy journey.