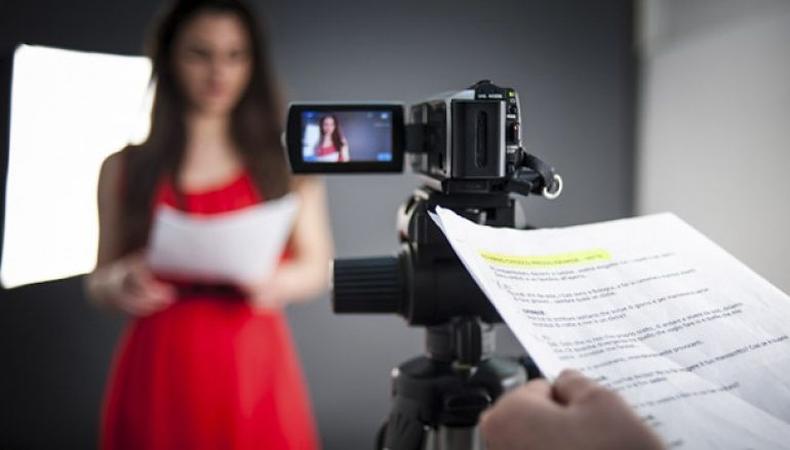 Actors have it tough. I've always thought the way we apply for jobs is crazy: we take the most sensitive people on earth and ask them to perform something in front of strangers, only to be rejected again and again until they get a break and get cast. It's a weird, brutal cycle but I can't think of a better way. When I got the chance to work in casting, I was surprised by how it helped me see the audition process in a new light, and even more surprised at such work can help actors have more success.
Working in casting for the independent film company I work for changed my perspective on the audition process. I've never been a fan (clearly), but what I didn't realize is that the people sitting in the casting room—whether it's the casting director or reader—want the actor who walks in to be the one for the job.
After every actor left the room, we'd have a quick discussion about what we liked and gave our initial thoughts on whether or not we thought they'd fit the role we were casting. There were many times the director and I wished we could write a role into the script for an actor because we loved their audition. Or if it didn't work out for that particular film, we made a point of calling those actors back for a different film or role.
READ: How to Wake Up Casting Directors
I've also worked as a reader for several films and found it a great opportunity to play. I'm not the kind of reader who just reads flat, so I'd used the time to bounce off what the actors gave me and explore a variety of roles with several actors over the span of a few hours. Each new actor coming in to audition would inevitably have their own take on a character, and so I could use my own acting skills to pivot and react to them. Additionally, it helped hone my own cold reading skills and find more confidence as an actor.
One of the coolest aspects of working in casting was connecting with several different agencies and getting to know them through the (sometimes) long, drawn-out process of casting—a huge benefit for any working actor. Connections are crucial in this industry, especially if you're being genuine and real with people.
If you're wanting to start your career or feel like you've hit a wall and aren't getting anywhere, consider applying for a job in casting. It'll get your foot in a door more solidly than just auditioning again and again.
Get all of your acting questions answered by peers and experts on the Backstage Community forums!
The views expressed in this article are solely that of the individual(s) providing them,
and do not necessarily reflect the opinions of Backstage or its staff.