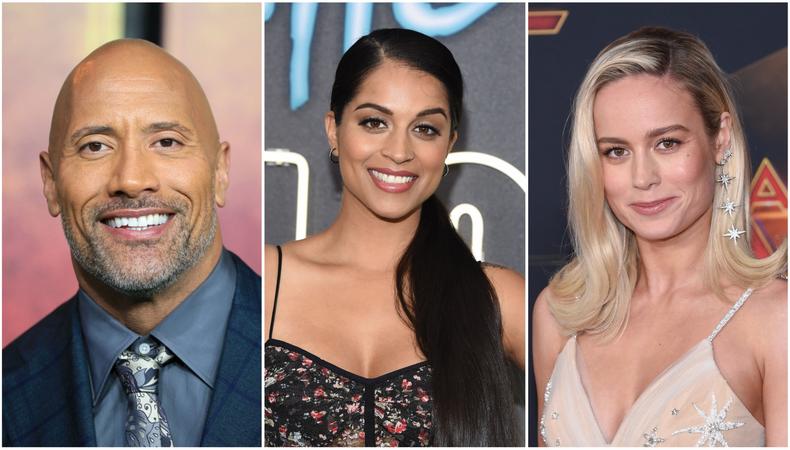 When it comes to social media, YouTube is one of the oldest players in the game. But that doesn't mean it's lost its edge. Responsible for launching the careers of Bo Burnham, Lilly Singh, Jules LeBlanc, and many more, YouTube is an undeniably powerful tool in helping performers find an audience.
As an actor, YouTube can help you get discovered, earn extra income, and meet other actors. Here are the best reasons to have a YouTube channel, how to get discovered as an actor on YouTube, and examples of famous actors who have successful YouTube channels.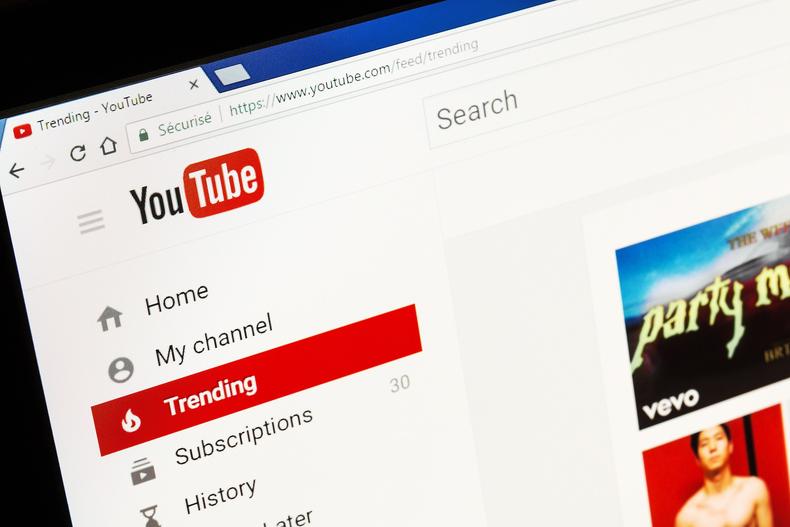 pixinoo/Shutterstock
It's free marketing
YouTube is free to use and it's easy to make your channel look professional. In contrast, creating your own website can be costly and time-consuming to get right, aesthetic-wise.
You can also use your YouTube channel to link to other important platforms, such as your website, Instagram, or Backstage profile.
You can publish your performances publicly
Your live performances can live forever on a YouTube channel, which can serve as a living record of your best clips. Makayla Lysiak, actor, YouTuber, and screenwriting student, says, "A beginning actor can benefit from having a YouTube channel by posting their performances. For example a demo reel, monologue, or scene that can display their talent. With this, you can get discovered or provide visual samples to industry professionals."
It's a creative outlet
YouTube can be a great place to showcase your creativity and keep sharpening your skills. You have the freedom and ability to upload whatever content you want, meaning you can use your channel to experiment, test new ideas, and have fun.
"For me, YouTube has been an outlet to express myself and my passion for acting," Lysiak says. "By creating my own content, I'm able to stay active in my craft, when I may not be working on set or am in limbo for jobs. There's always busy and slow seasons, but my YouTube channel has kept me creative and motivated in my career."
You can monetize your channel
YouTube lets you monetize your content through its Partner Program, where the app pays certain channels to run ads before and during their videos. To qualify for the Partner Program, you need to have a minimum of 1,000 subscribers and 4,000 watch hours over the last 12 months.
Newer or smaller channels can still earn money through YouTube thanks to brand partnerships. Brands will pay YouTubers to use or mention certain products in their videos. Another popular option is to use affiliate links in your description boxes. When a viewer buys something after clicking on your link, you'll earn a small amount of commission from the brand.
It can give you great exposure and help you build your own audience
With a monthly audience of 2.6 billion people around the globe, YouTube is one of the most visited websites in the world. Uploading content to a YouTube channel gives you the opportunity to connect with and be seen by YouTube's enormous audience.
By uploading regularly, creating content with a clear focus, and optimizing your videos for YouTube's search algorithms, you can start to build an engaged audience of your own. This experience can be incredibly rewarding and fun—and your YouTube audience can grow to become your biggest cheerleaders and advocates during your career journey.
You can meet and collaborate with other actors
You can use YouTube as a networking tool to meet other actors who create video content and even collaborate with them on certain projects or challenges. Like other social media platforms, YouTubers can connect with one another by commenting on each other's videos and subscribing to one another's channels.
There is no direct message feature on the platform. To get around this, most YouTubers will connect over email or Instagram if there is a mutual desire to be friends and collaborate.
"I have subscribers who are in the entertainment industry. Some of them have written parts for me specifically from watching my videos," says actor and YouTuber Audrey Hope. "The great thing about YouTube is you never know who is watching and what opportunities they could give you. I have also met some pretty big actors that have watched my channel for advice, and that is a great way to network."
It can help during castings and auditions
Having an active YouTube channel with a devoted following can be a huge asset when it comes to casting and auditions. Lysiak attests that it can sway decisions in the audition room for certain types of projects: "Jobs that are geared toward a children and teen audience do see a larger following as an added bonus when casting. It's not the end all be all, but in the digital age, a YouTube channel can be that deciding factor when it comes down to the final two who may be equally as talented."
Hope adds, "As long as your channel casts you in a good light, it is very helpful to have. Casting directors have said if a project they are casting for has a smaller budget for marketing and they have to choose between two actors, they will usually choose the actor with more followers. Someone making a film would never complain about getting an actor that has a good amount of followers because they know you will bring in viewers. The acting industry is so hard to break into, so it's important to be as marketable as possible."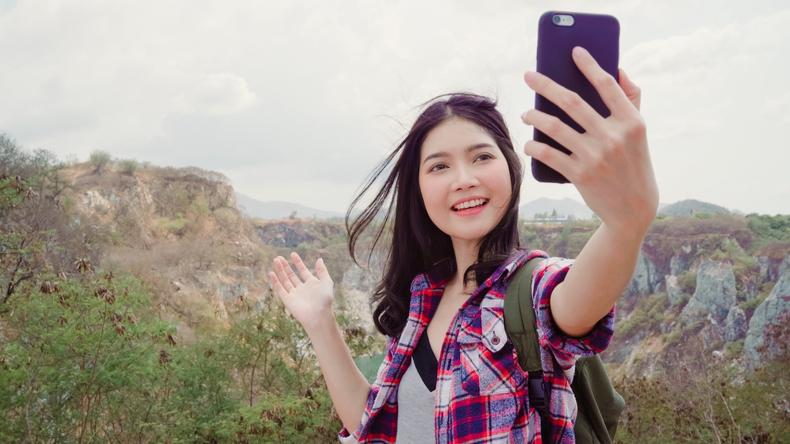 Tirachard Kumtanom/Shutterstock

The very first step is to set up a channel with:
Your name
A banner image that showcases your personality
Links to relevant profiles on other sites
Your contact information (email is standard)
Then, once your channel reflects your personality as an actor, upload your first video or set of videos. These can be anything from past performances to original, made-for-YouTube content. "Marketing yourself as an actor who does YouTube can be very beneficial, but you don't have to make just acting content," says Hope. Think of your YouTube channel as an opportunity to showcase your personality and talents all in one place, which will help build your all-important personal network.
"Maybe you do stunts or maybe you are really good at martial arts and you want to be in the next Marvel movie," social media expert Heidi Dean told Backstage. "Well, how could you show that on your grid? Obviously you're going to post when you book something, you're gonna show us a little behind the scenes into who you are, but also, show us your skills and actions. That way, when someone lands there, they see you doing stunts."
Once you've narrowed down the exact persona you want people to see when they land on your page, try using these methods to gain your first YouTube followers:
Make sure your content is searchable. In addition to being a social media platform, YouTube is also a search engine owned by Google. That means your titles, descriptions, and tags should contain searchable keywords. A video titled, "My College Play," is not as likely to perform as well in search results as something more specific such as, "Bye Bye Birdie at Albright College 2022."
Create a trailer. Having a short video that sums up your page, your personality, and what audiences can expect from your channel is a great way to get eyes on your YouTube. Better yet, it's something quick and catchy to post on all of your other social media channels.
Use YouTube's analytics. YouTube comes with free audience retention graphs that show you exactly which parts of your videos are more and less interesting to audiences. This is key to narrowing down your niche and focusing on what people want to see from your content.
Post consistently. Keeping to a schedule will let viewers know they can subscribe to your channel for dependable content.
Uploading content that's searchable on a regular basis will increase your odds of landing in front of the right people. However, remember that nothing is guaranteed—YouTube is not a tool that will guarantee you get discovered, but it will boost your chances.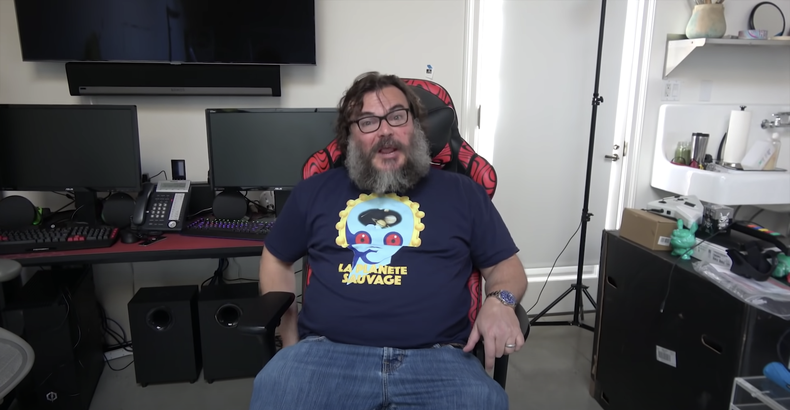 Courtesy JablinskiGames
There are plenty of notable and working stars who have their own YouTube channels. Some use the platform to promote their latest work, others use it to showcase more behind-the-scenes and day-in-the-life content—or both. Here is a list of actors who have YouTube channels:
Dwayne "The Rock" Johnson
Dwayne Johnson uses YouTube to promote upcoming projects and press interviews. He also shares the occasional day-in-the-life look as the actor surprises fans.
Jack Black
Jack Black's YouTube page is a space for "games, food, and life," with all of the videos shot and edited by the actor's son Sammy Black.
Madelaine Petsch
Madelaine Petsch of "Riverdale" fame uses her YouTube channel to get closer to fans with behind-the-scenes vlogs, recipes, and skincare videos. She also uses her channel to promote upcoming work.
Felicia Day
Actor and writer Felicia Day ("Supernatural," "The Magicians") uses YouTube so that fans and followers can keep track of her Twitch streams.
Noah Schnapp
When he's not filming "Stranger Things," Noah Schnapp vlogs, answers fan questions, and of course, does a challenge now and then.