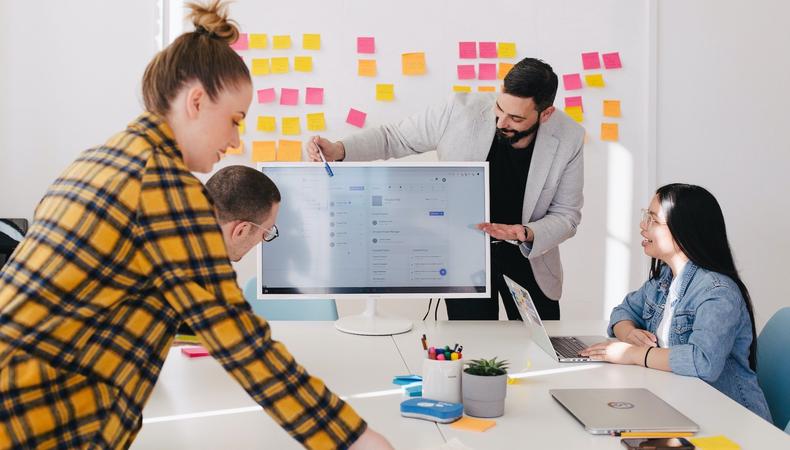 Picture this: You're scrolling mindlessly through your social media feed when a creator you follow pops up with a sponsored ad from your favorite brand. They've got a fresh set of best-selling products, the smoothest transition you've ever seen, and the promise of more to come. How did they score a deal as a brand content creator? Better yet, how can you do the same?
If you don't have a large following or existing brand relationships showcased on your Instagram or TikTok feeds, brands aren't likely to initiate a partnership. But every influencer starts somewhere! Here's how to launch your endorsement career and pitch yourself as the perfect fit for sponsored content.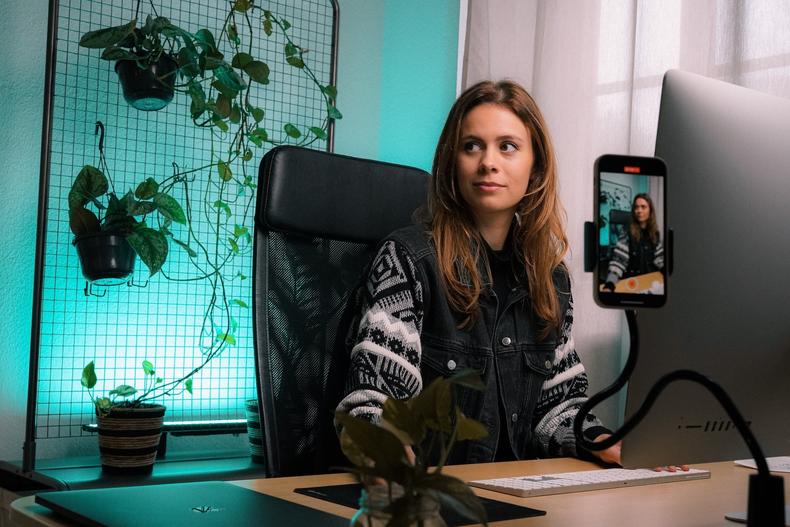 Jenny Ueberberg/Unsplash
What makes you the right person for the job? You don't have to have hundreds of thousands of followers to become an influencer, but you should be able to demonstrate engagement from your followers. High-quality content is key, both for attracting followers and for positioning yourself as a desirable brand partner.
Creating high-quality content
There are two steps to creating high-quality content: planning and production. It doesn't matter how crystal-clear the shot is if the photo is poorly staged, or how great your execution is in a video if it's so dark you can't see your face.
Start a Google Doc or dedicate a notebook for your content ideas, so you can brainstorm in one place and always have your thoughts to refer back to. Do you have ideas for a recurring series? Decide what each installment would look like. Thinking about still-life product shots? Sketch out how you would stage them. As you start to create the content, come back and add notes about what works and what doesn't so you're always improving your strategy.
As you do this, invest in good production equipment. Your phone will probably suffice for videography and photography for TikTok or Instagram, but you may want to invest in a better camera if you plan to experiment with lighting, exposures, and other editing techniques. Also consider:
A ring light. Plan to spend anywhere from $15 to $150 depending on brand, size, and wattage.
A tripod. Some ring lights come with an attachment for your phone or camera. If yours doesn't, plan to spend anywhere from $15 to $150 depending on the size and attachment options.
A lightbox and backdrops, if you plan on taking a lot of product shots. A small tabletop lightbox will run you about $20 to $30. For larger boxes, plan to spend up to $150. Some lightboxes come with interchangeable backdrops. You can also create your own backdrops with decorative paper, floral arrangements, etc.
Editing software, like Adobe Lightroom for photos or Zoomerang for TikTok. Many phone apps offer free editions. You may also find software that is available for a yearly subscription or a one-time fee. Zoomerang, for example, is available for $20 a year, and Lightroom offers tiered, monthly subscriptions for students, individuals, and small businesses.
Growing your engagement
The better your content looks, the more likely others are to engage with it, but that's not the only trick. While some influencers purchase followers, this can negatively impact your engagement (and makes you look less impressive to brands), so put in the work to earn your followers organically:
Use a social media management platform like Hootsuite to schedule your posts
Pay attention to the app's analytics to determine what content is performing well, what times are best to post, your audience's demographics, etc.
Engage with your audience. Respond to or like comments, encourage discussion, and follow other content creators and hype up their content, inviting them to do the same for you.

"Audiences must feel that they are being valued when it comes to acquiring their attention and dollars," says Alex Curry, an influencer marketing strategist for gaming and esports at

Upfluence

. "Audiences have developed over time to realize the importance of sponsorships to influencers. Through their understanding of the influencer ecosystem, they, too, have realized their importance in a particular collaboration and as such want to be recognized in that collaboration."

Use relevant hashtags on Instagram and TikTok to guide new users to your page
Tag your content's location on Instagram, making it visible to more than just your followers
Initiating your relationship with the brand
Before you reach out to a brand, start featuring its product(s) in organic content and tag it in a few posts. What makes your perspective fresh? Give the brand team a sample of what you can do and what a sponsored post featuring their product might look like from you.
You want to ensure your values align with the brands you plan to pitch. Do you truly want to work with it, or are you just looking for an easy collaboration? Rather than trying to change your account's vibe or aesthetic to fit the brand, find brands that you care about. Your content won't feel authentic if you're trying to force yourself to be someone you're not.
You should also engage with the brand's content to build your relationship.
Like and comment on its posts
Respond to its Instagram stories
Duet with its TikToks
Quote tweet the brand account on Twitter
Consistently engaging with a brand's products or services gives you a better chance of being recognized. When it's time to pitch, the team will see and value your built-in connection with their brand.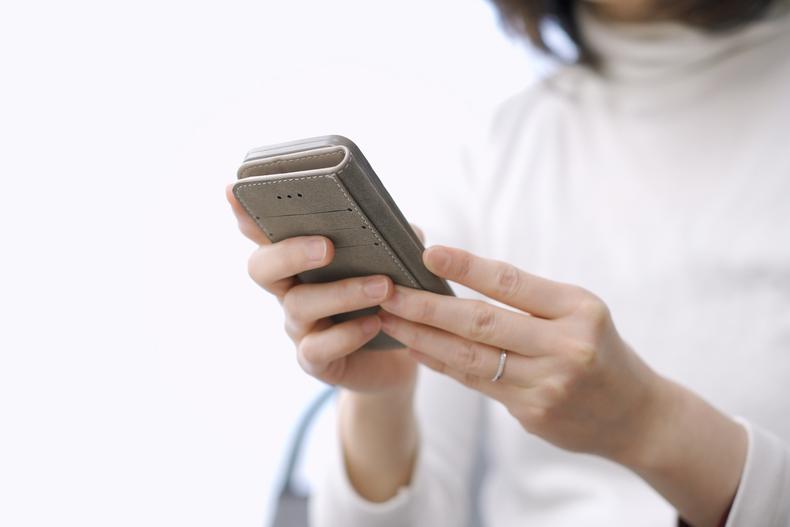 mapo_japan/Shutterstock
Many brands have a variety of email addresses listed on their website contact pages, sending people to different teams for customer service, press inquiries, stocking requests, etc. Some brands have influencer marketing teams or prefer to outsource PR to specialized firms.
If there is no obvious contact information shared for a brand, try emailing the general inbox or DMing on a social platform. If you're not reaching out to a confirmed PR address, send a quick blurb about yourself and your love for the brand. Let them know you're interested in working with them, rather than sending a full pitch, and request the best contact method for their PR or influencer marketing team.
You can also use Google to look for direct contact information if the PR team is outsourced. Many firms list their clients on their website, or provide contact information in press releases. Try searching for something like "(Insert brand name here) PR email address" or "(Insert brand name here) PR contact information."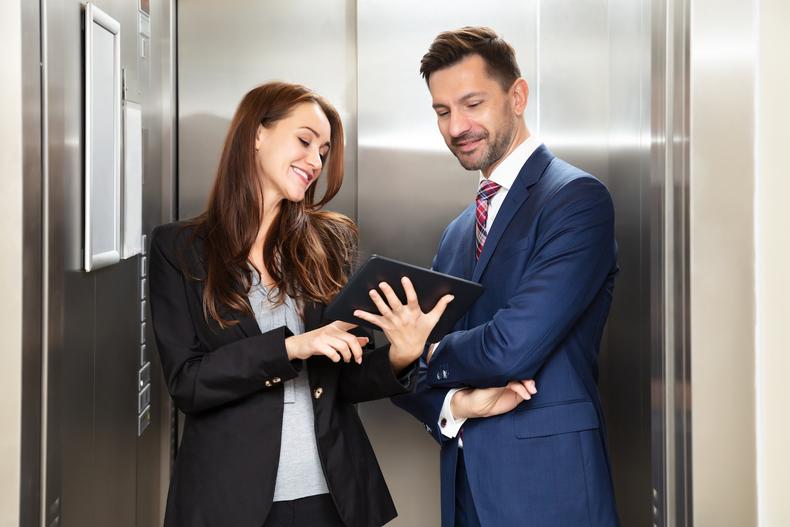 Andrey_Popov/Shutterstock
A media kit, whether you create one from scratch or use a pre-existing template, will give a brand a personalized summary of who you are, what you've done in the past, and how working with you would benefit it. There are several key pieces of information that should be found in a media kit:
Bio: This is a space to introduce yourself. Start with a fun, concise bio and explain what kind of content you like to focus on and why. Include links to the platforms you'll be offering for brand collaborations. Be professional but not overly formal. Let your personality shine through, and give the brand an idea of the kind of person you are.
Metrics: What are your typical platform analytics (total impressions, engagement, number of followers) and demographics (average age, gender, location of your followers), and are they in line with the consumer base of the brand you're pitching?
Experience and examples: What other brands have you worked with in the past? If you're pitching your first brand collaboration, talk about some of your favorite content that went viral organically. If you studied social media in college, share examples from your academic portfolio. Include screenshots of some of your favorite pieces of content, success rates for the campaign, and meaningful or positive comments from the audience. This gives the brand verifiable proof that you can bring more eyes to its products.
Contact information: Include your email address, phone number, and links to your social accounts, and note which is the best way to reach you. This is less important when you're emailing the document to someone, but if you decide to add the media kit to your website or in your social media bio, you'll want people to know the quickest way to reach you.
Rates: There are varying opinions when it comes to rates; some influencers advise listing them, while others don't. Those who advise against it argue that you should customize your rates for each project rather than locking yourself into a set payout. Some brands may be less likely to respond if they don't have an idea of what a partnership will cost them. Instead, consider creating a tiered pricing list, offering a range of costs for different types of posts or packages.
Once your media kit is complete, you should attach it to every pitch you send.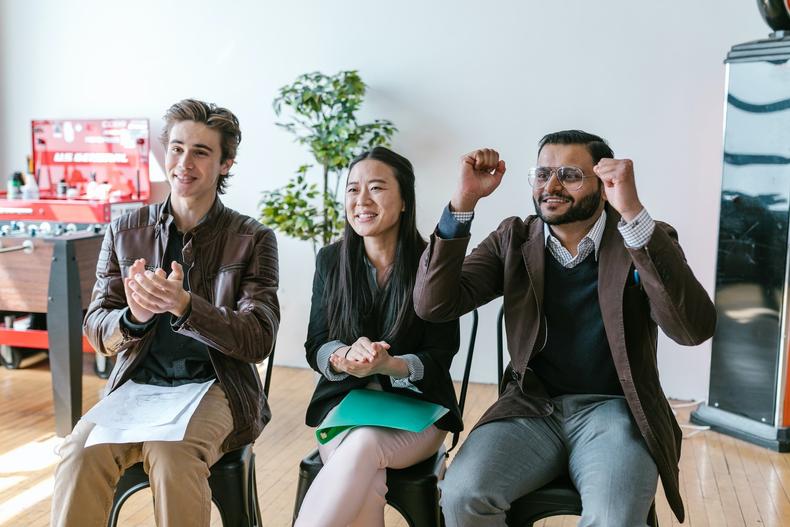 RODNAE Productions/Pexels
Social media has certainly changed how creators pitch brands. Some content creators set up their partnerships exclusively through DMs on the platforms, while others connect through LinkedIn. That said, email is still an acceptable and reliable place to start—here's everything you need to include in your correspondence:
The subject line: This is the first thing your recipient will see. You may be inclined to use this space to be witty or cute, but a subject line that is direct and to the point is best. Your word count is limited, and whoever receives your email has to wade through hundreds of them daily. Make it obvious what they'll find inside. For example, "Collaboration Inquiry: [Brand] x [Your Name]" will do the trick.
The greeting: In the body of your email, start by politely greeting your contact. It's not always possible to find a name to address your pitch to, especially if you're reaching out to a PR firm. Still, take a few minutes to look through employees listed on LinkedIn or ask the brand on social media if they can share the best contact name.
The introduction: Next, briefly introduce yourself and explain why you love the brand (or a specific product). Be concise and share that you have a genuine desire to promote it. Explain how its mission speaks to you or how its product stands out from others.
The pitch: When you share your collaboration proposal, explain exactly what you envision doing. Can you see a product fitting into a recent TikTok trend? Do you have high-performing haul videos that a new subscription service would be perfect for? Spell out what you're offering. Reference your media kit examples so they can see what kind of work you've done before. If you don't have a media kit, be specific with examples of your success. If you don't yet have any official collaboration experience, include examples of organic content you've created that is in line with your proposal. Also, reference your most impressive metrics.
The call to action: Wrap up your pitch with a question that makes them more likely to respond with feedback, even if they're not interested in pursuing a partnership. "What are your thoughts on these content ideas?" or "Let me know if you have any feedback for these post suggestions—I'm open to adjustments!" are good examples.
You don't want to send just a sentence or two, but you don't want to send a full-blown letter, either. Give them all the information they'll need to determine if you're a good fit for collaboration, but don't give them unnecessary fluff to wade through.
Some influencers have shared templates of pitch emails they have used, but be careful not to create canned responses. Be sure to personalize each message to each brand you contact.
Be prepared to hear a lot of nos at first. Your pitch emails will require some adjustments as you get used to reaching out to brands. You'll want to tweak each pitch based on your strengths and the needs of that specific brand to capture their attention. What works for one creator or brand isn't guaranteed to work for another.
If you don't hear back within a few business days, it's fine to ask if they're interested in discussing your pitch. Don't harass anyone with multiple follow-ups, though. You won't always know why they're not interested at that time, and annoying them may lose you opportunities to collaborate in the future. At that point, it's best to just move on to the next opportunity.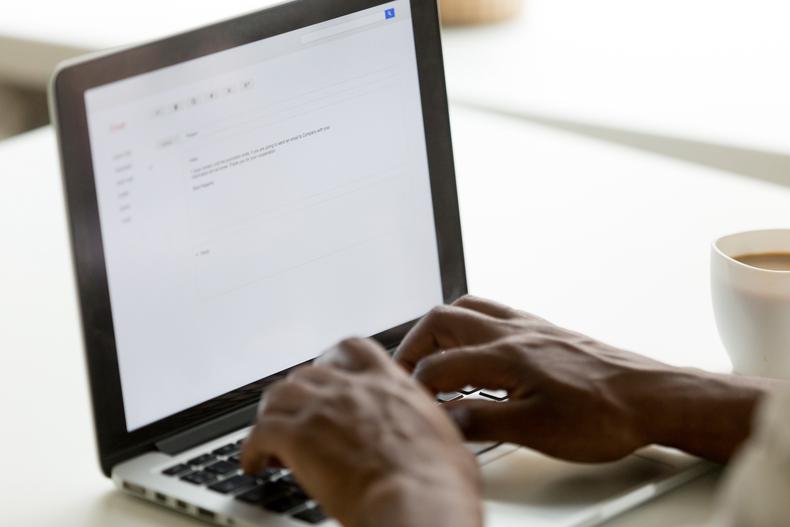 fizkes/Shutterstock
Subject: Collaboration Inquiry: Urban Decay x [Your Name]
Body: Hi Team UD!
My name is [Your Name], and I'm a professional content creator from New York. I've been wearing Urban Decay religiously for the last 15 years—the All Nighter Setting Spray saved my face more times than I can count back in college—and I was so excited when the brand released its first green and vegan collection earlier this year! Cruelty-free beauty is a non-negotiable for me, but clean beauty is also a HUGE part of my platform and I'm so grateful to see my favorite brand taking a step toward it.
My audience takes product ingredients very seriously, and I would love to share with them that UD's new collection is clean! I've previously worked with several small businesses to help promote their new releases by including products in my morning routine series on TikTok, sharing photos of them sitting on my everyday must-use shelf on Instagram, and even hosting giveaways for my 75,000 Instagram followers. Examples of these collaborations can be seen in my media kit, which I've attached below. My morning routine featuring Gisou was viewed over 1.5 million times, garnering 650K likes, and over 10,000 people entered the giveaway.
Would Urban Decay be interested in collaborating on a morning routine on TikTok—exclusively featuring clean and cruelty-free products—and giving away the Wild collection on Instagram? Let me know if you have any feedback for these post suggestions—I'm open to adjustments and am available to discuss over the phone as well.
I am SO looking forward to partnering with you!
[Your Name]