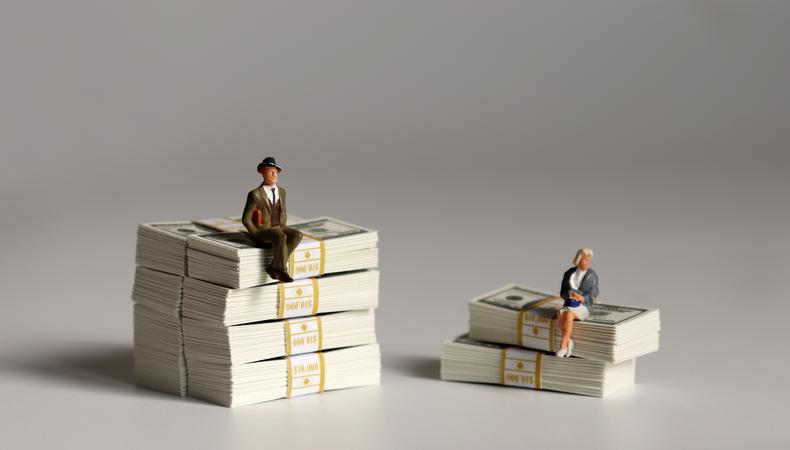 It's been over a year since the #MeToo and Time's Up movements restructured the entertainment industry's norms. The heightened awareness of gender inequality spurred by those movements has permeated society at large around the world. It's been revealed, however, that UK film and television studios are still disproportionately male-advantaged, according to recent data assembled by Variety.
For the second year under recent legislation, UK companies are required to publicly report statistics, revealing inequities in all industries. The recently released data shows a few companies with fair pay scales, but for the majority of entertainment workplaces, men are still getting paid significantly more.
According to data listed by Screen Daily, the British Film Institute (BFI), the BBC, and Channel 4 all pay women less by the hour and for bonuses. Channel 4 had the most significant discrepancy, with a female average hourly rate 22.6% less than male employees – 39.5% less for bonus pay.
For UK studios like Pinewood and Warner Brothers, bonus pay for women is lower by at least 61.6%. And among cinema chains, only Everyman Media has women earning a higher hourly rate than men – by 6.6%.
In 2018, major distributors like Warner Brothers Entertainment UK, Walt Disney Company UK, Columbia Pictures, and NBC Universal all had women earning less than men by the hour. When it comes to bonus pay, NBC was the only distribution company where women received more than men.
The stats are more positive in the post-production world, with women's hourly earnings 1.1% above men at The Farm and women earning more than men in bonus pay at Framestore and Double Negative.
READ: How to Survive In London as an Actor
Endemol Shine and CNN reported higher earnings for women employed on their staffs, though Channel 5 have slipped in the opposite direction, with more pay going towards men than women – a reversal of over 17% from 2017.
With the film and television industry booming in a turbulent national economy, greater focus has been paid to the UK's entertainment field. Along with the acceleration in production, there is an increased degree of scrutiny on representation, inclusion, and diversity in the trade. The UK is not alone in having sizable gender pay gaps in entertainment. In January of 2018, IATSE – the US union for entertainment craftspeople – revealed that female-dominated crafts earn thousands of dollars less per week than their male counterparts.
The dramatic pay discrepancies in both countries do suggest that while progressive campaigns gain rhetorical momentum and hashtags trend, there is still much statistical progress to be made.
For more from Backstage UK, check out the magazine.