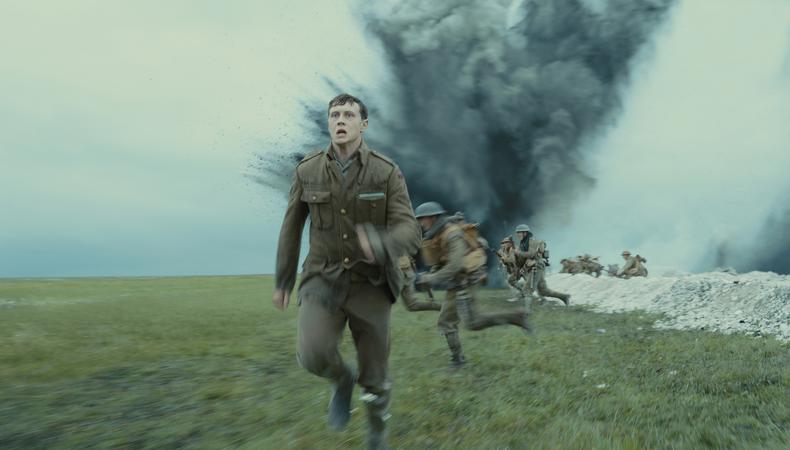 The American screen industry has been moaning for a decade about the British Invasion – UK acting talent heading westward to star in everything from primetime TV to blockbuster franchises. Well, 2020 seems to be the year of the counter-attack, not from actors but from US agents heading to London to snap up screen talent. This week, Deadline broke the news that Hollywood agents are setting up outposts in London in the wake of the UK production boom, the battle for audiences which saw film and TV companies spend a record £3.6bn in the UK last year and Disney, Marvel, and Netflix all invest in permanent homes in Britain. The fact that US agencies are sending their brightest and best to London is big news for actors here, and will impact the wider industry, too.
For context, many British actors and filmmakers have US representation, and the relationship between UK and US agents is generally one of mutual respect. However, the agents who spoke to Deadline fear this is all about to change. Where smaller US agencies have "grown their presence" in London, Deadline confirms that WME, the big daddy of American agencies, is sending a group of talent agents to the UK, with their "high-level" agent Rich Cook here already. WME has one of the most impressive books in the world, with Cook representing industry giants on both sides of the camera and a healthy roster of UK talent, including Will Sharpe, Aaron Taylor-Johnson, and Jason Statham.
READ: 10 London Talent Agencies All Working Actors Need to Know
WME says agents are in London to "source UK talent" and use the city "as a springboard for building on international relationships." But what does that really mean? And how will it affect actors?
One UK agent warned that WME's move was intended to "challenge boundaries," effectively creating an agent turf war: "There's an idea that the US and UK agents work globally in unison but there has been a blurring of the lines in terms of who is running what," they told Deadline. Clients may begin to ask, "Why would I need a UK and US agent if my US agent is based here?" The question is certainly a valid one for British talent wary of doubling up on fees for US deals with agents on both sides of the Atlantic. If your work is increasingly international, your auditions increasingly on tape, and your sights set on high-end TV and film co-produced by US companies, then perhaps it makes career sense to be repped by a US agency, especially if their feet are firmly placed in both Beverly Hills and Soho.
However, UK agents have pointed towards their role as "part of an infrastructure which nurtures talent" from drama schools, through TV and theatre, towards top-end screen productions. Most British agents pride themselves on building credible and sustainable careers, with some viewing US mega agencies like WME as only chasing lucrative deals. It's the old slur, borrowed from Oscar Wilde, that Americans know the price of everything and the value of nothing. But while we can argue about the quality of parenting that US agents might be able to offer, they are nonetheless here to spot, sign, and market new talent, which is great news for British actors.
Click here to read about finding yourself an agent!
In practical terms, WME's books are top tier, so it feels unlikely that their talent agents will be attending drama school showcases or gracing the bars at fringe theatres. If you're seeking representation, it's always worth exploring your options and it almost never hurts to get your face in front of the right people – but be realistic about your chances of being signed. Other US agencies now in London are Abrams Artists and Zero Gravity, both representing a wide range of performers, and Anonymous Content, who specialise in management.
For WME, Rich Cook's signing of actor-writer-director Will Sharpe suggests that the agency is most likely going to chase mid-career screen talent with multiple strings to their bow and the potential to create projects that work for both UK and US audiences. Case in point: Sharpe's first feature Louis Wain comes out this year, backed by Amazon and starring Benedict Cumberbatch, Claire Foy, and Aimee Lou Wood.
However, the agenting game is also about nurturing, so it's likely that once US agents have established themselves with bankable talent, the next place to look is for emerging actors, filmmakers, and creators. It's a wake-up call for British agents, and as one agent told Deadline: "Americans have an expert sales blurb about how innovative, 360, and dynamic their business is. British agents must recognise that they need to change their business practices."
Deadline heard from one "seasoned" agent who welcomed the news, arguing that disruption is good: "The reality is that the business is now global and changing so quickly that only the nimble and entrepreneurial, or those with global scale, will remain relevant and survive. I see it as positive disruption, and an exciting development." They also quipped that Hollywood agents might "find it too cold here in coming months" and the whole search party were likely to "be back home by Cannes."