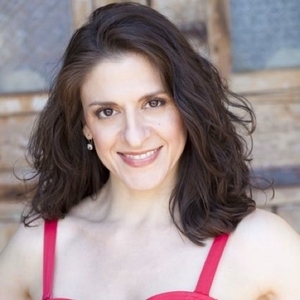 Most filmmakers/actors are thrilled when their short film or Web series makes it into a festival. But then what? Is your project destined to sit on a shelf until the next festival or screening party in your living room? Not necessarily.
Yes, YouTube is the most popular if you want to monetize your hits, and they have specialized Web series channels. Vimeo is starting to do this as well, and both platforms are best for visibility. Funny or Die and CollegeHumor are also good options, and StayTunedTV.net awards cash to the project with the most views per quarter. That said, there are a few other creative ways to get your work out into the world.
One venue, San Francisco-based KQED.org, has a weekly series called "ImageMakers" that showcases short films by emerging filmmakers. It covers many genres, and according to its website, "In 11 years, 'ImageMakers' has showcased an amazing 429 films from 37 countries." But think twice about submitting the improv short you shot on your iPhone. They're looking for high production value, strong visual style, and a tight script.
KQED also hosts "Film School Shorts," which is a half-hour weekly series that showcases "the best short films from film school students across the country." The completed short can range from one to 15 minutes, but they'll consider shorts as long as 25 minutes. KQED is open to a broad range of genres and topics, and is looking for "well-executed films with compelling characters," so bring your A-game.
Looking for a platform to pitch or submit a project with just a title, a log line and a synopsis? Then greenlightmymovie.com might be right for you. You can also seek out distribution or representation as a filmmaker. This site "puts you and your project directly in front of Hollywood agents, managers, producers, studio/cable/network executives, production companies, directors' companies, actors' companies, financiers, or distributors." Each VIP submission is only $29.95, and you're guaranteed a written reply via email within three to four weeks. The VIP will often offer detailed notes/feedback on your idea, which could prove to be priceless. Authors can even use the service to try to option the film rights to their book. Greenlight doesn't take a percentage of ownership, and you can submit as much as you can afford. The website itself doesn't greenlight any projects, but it does offer examples and tips on pitching, and private Skype coaching sessions.
Remember, it doesn't matter which venue you choose if you don't market properly. Angela Landis, who has produced and starred in several shorts, Web series and features, tells me, "Post your project everywhere you can to rack up views and visibility. Marketing, keywords, and social media are what will maximize your views and financial return." She should know. After placing her last series on several platforms, her views totaled almost one million.
Like this advice? Check out more from our Backstage Experts!
Retta Putignano is partner and head writer of Create Your Reel, and Backstage Expert. For more information, check out Putignano's full bio!
The views expressed in this article are solely that of the individual(s) providing them,
and do not necessarily reflect the opinions of Backstage or its staff.